From Anchor Bay Entertainment comes the feature-length, animated version of the children's classic, The Secret Garden.
Disclaimer: Information from this page is based on the contributions submitted by visitors and members of Theiapolis.
The Secret Garden, most popular novel by a British playwright and author Frances Hodgson Burnett  (1849 – 1924) was first published as a series in 1910.
In short, if you're looking for some uplifting entertainment for a good our of leisure time, watch one of the video versions below. Although the story-line doesn't exactly follow the original from the book, this animated movie is a good way to introduce The Secret Garden to younger generations.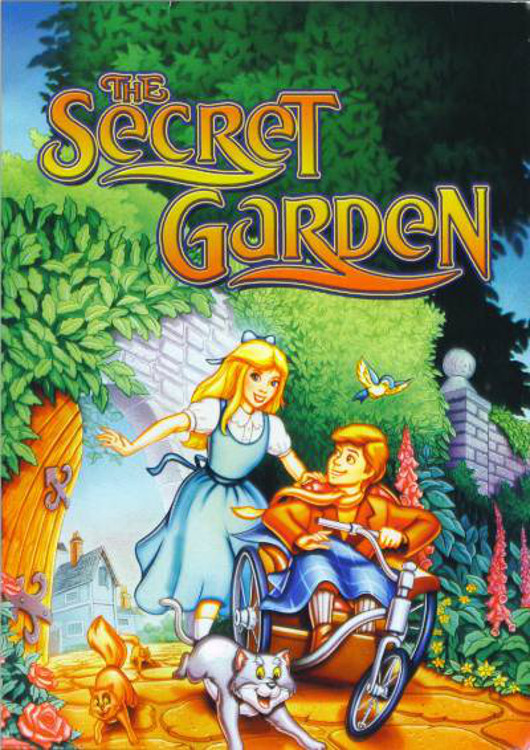 The story in this version of the movie is told as a flashback memory of grown up Mary who returns home after the war. The best thing about the story is that it's just as beneficial (if not more) for adults as it is for children and I had a great time reading it again just recently. The timeless tale chronicles the life of Mary Lennox, an orphan who, after being sent to live in a large, eerie Victorian house with her brooding uncle, discovers a magical secret garden. The cast is outstanding, the story presented with all the irresistible, dramatic charm of the old classic movies. The only people Mary feels comfortable enough to share her secret with are Dickon, her friend, and Colin Craven, the sickly son of her uncle.
And the biggest surprise was black and white turning into a Technicolor full colored movie, every time the location of the story was the blooming Secret Garden. Dickon (Brian Roper), the brother of one of the house maids, tells her of a garden secreted behind a hidden door in a vine-covered wall.