Doyle and Van Rook travel to Drew's home temple to tell her about the cryptid that Argost stole.
It could also be a reference to the first episode of Total Drama Island with the same saying. Right before Argost fully steals Zak Monday's power, his hair flashes to Zak Saturday's hair color.
The Monday Family appear again in the episode, in the images of when Argost searches through the Saturday's Computer. The Secret Scientists make a deal with the Saturdays to leave Zak alone for six months and give Zak a chance to prove he can handle his developing Kur powers. However, their deal is quickly broken in the following and final episode, War of the Cryptids. Described in the "Voyage of Mael Duin", this is one of the tales from Mael's voyage across the little known Atlantic Ocean. The moral behind the story is that men and women put on masks during times of grief and suffering to make it appear as though all is well, but on the inside, their withering branches, barely holding on to life during those dark hours.
The Third Form was an Insect-like Body, capable of crawling up walls and also as strong as it's previous forms. Argost is the Yeti of Himalayan legend and folklore, the beast that is claimed to terrorize visitors to the mountain range.
Argost, however, had been planning to walk amongst humans in his quest to find Kur and, together with his companion, the Xing-Xing, had been watching television to learn humanity's ways.
His museum of cryptid relics and trinkets is really an arsenal of magical objects he plans to use to get his hands on the most powerful cryptid of all, Kur. In the premiere of season 2, episode Kur:Part One, it is revealed that following his defeat at Antarctica that Argost has disappeared.
Van Rook has stated if Argost is alive, he will be licking his wounds in a place where he feels at home.
Up until recently it was unknown that Argost's "face" was actually some kind of mask (although it was mentioned in the promo site "Weird World"), which was revealed in the end of season 1 when Zak cracked it during their fight. Argost also showed a high level of agility in The Atlas Pin during the dogfight between the Saturday Airship and Argost's Warship. In his true form Argost is a lot taller than a normal human, which explains his hunched-over position when he is in disguise. He has a knack of using cryptids in battle in ways that no one thought possible before, such as using the neural parasites to actually control someone when it was originally believed one could only view what the host saw and not manipulate them. Argost also seems to have a natural affinity with certain cryptids, maybe because he is a cryptid himself. It was believed by Doyle in Kur:Part Two that Argost was actually dead when he and Van Rook track Munya to Scotland and discover he has been faking Weird World promos with a text-to-audio device.
In And Your Enemies Closer, Argost made his final move, secretly shows up to help Zak remove a dangerous cryptid from Dr. Argost and Zak descended a staircase and during the descent, Zak asks if they fight "one on one, Kur vs. Interestingly, in The Atlas Pin, when Argost flew around the world in search of Kur, he did not go anywhere near Zak's location (Kumari Kandam) nor Antarctica. Ironically, Argost tried to kill Zak multiple times, believing Zak was the one who would stop Kur when in fact Zak is Kur.
Even more ironic, Argost actually had control of Zak with the neural parasite in the episode Shadows of Lemuria, the second to last episode of season 1. Following his disappearance, his loyal fans have taken to spray painting "Argost Lives" on various objects, like buildings and vehicles. He is a temporary NPC in Cartoon Network's MMO FusionFall for Thanksgiving 2009 making him the first character from The Secret Saturdays to be in the game.
In Argost's mansion there is a plaque depicting a picture of him in a crown and holding a scepter. It should be noted that Zak has never tried using his powers on Argost's "pets" to turn them against him. So far Argost has fought Zak twice in the series and lost both times, but in War of the Cryptids he is about to challenge Zak, to the most unpleasant, dangerous, and ultimate task of his life. In the episode And Your Enemies Closer, it is revealed that he is actually the legendary cryptid, the Yeti, and that it is his fault Drew and Doyle's family got separated.
One could actually say that Argost has finally defeated Zak as of War of the Cryptids, since he seemingly dies moments after Zak's "death". Oddly enough, reality did not warp when he became negative Kur and fought Zak (Positive Kur) despite him getting close enough for a long enough time. His Hybrid form in Ben 10 Omniverse resembles the dragon winged and wyrm tailed satyr depiction of the devil but with a dragon for an arm.
Argost's most recurring weapon in the series (prior to And Your Enemies Closer), was the Devonian Annelid. An adventuresome family of experts in the field of creatures known as cryptids attempts to protect their secrets and powers from the forces of evil. The one The beast in the middle of shifting shown is grayish-blue in color and appears to be mammalian or reptilian in nature, but can adopt features from other animal groups like insects and fish when necessary.
Being very strong, it wiped the floor with five Secret Scientists, one of which was a Hibagon. It's unknown if it retains the strength of it's previous forms but it also seems to calm down when submerged in water. When he considered himself learned enough, he crafted a mask out of stone to hide his cryptid face and went out into the human world. In the game Code of the Cryptids, he has the ability to control lightning and his megatooth shark skin gives him the ability to glide. Despite this, his loyal fans however have been spray painting "Argost Lives" on buildings, cars, and even the Saturday's own Airship (much to Doc's chagrin). When Doyle mentions they already tried Weird World, Van Rook berates his former apprentice for his lack of imagination saying that Argost has always preferred cryptids to people.
Annoyed the fight was not finished quickly he left the ship and leapt from his own ship onto the Griffon from a considerable distance, making the landing with little effort before proceeding to hit the ship with acid pellets.
He is possibly as tall or taller than the Hibagon and also very strong and agile, able to take on multiple opponents with little effort. Doc has mentioned before that the Secret Scientists probably don't even know a fraction of his capabilities.
Though not the same as Zak's Kur powers, it has been seen that certain cryptids naturally obey him, like in Once More the Nightmare Factory when he is fighting with Doc and releases a horde of insects that normally attack anyone.
Argost turns out to actually be alive and saves Zak from a sneak attack from Rani Naga by tackling her off her cryptid mount, although all Zak and Fiskerton see is a blurry shadow during the incident. Beeman's lab, which later turns out to be Argost's final trap that puts Zak's life in danger.
Having obtained a television as a 'souvenir' from one of mountain camps, he and the Xing-Xing cryptid he captured learned how to speak English.
YYEEEEEEESSSS!" - Argost after the death of Zak Saturday and finally gaining the power of Kur. Many unhappy pestilences to you all!" - Argost's farewell to the Saturdays after gaining the Kur Stone.
However, Argost did not make Zak use his powers, possibly because he underestimated Zak and didn't think that he would be Kur.
As a part of FusionFall's first anniversary, he was confirmed as a permanent NPC that will be launched during the 2010 expansion. He takes items from camps he attack as souvenirs meaning he attacks for fun and not for food. While this goes on Doc, Komodo, Zak, and Fiskerton strike a deal with the Secret Scientists about stopping a revolving beast, in Beeman's lab. It had loose skin and had a peculiar habit of changing its physical appearance by shifting its skeletal and muscular structure around, ergo "Revolving" beast. He remains the Saturdays' worst and most dangerous enemy throughout the series, outwitting them on several occasions and causing them a sizeable amount of harm.
His first stop was Baron Finster, where he provided the criminal with designs for a scorpion-like lower body to eliminate his wheelchair-bound state. When the Saturdays go on the run, Doyle, aided by Zon and later Van Rook, begins a search to find him to find out all he knows about Kur to help the Saturdays. Also in Kur:Part Two, he is shown to be able to scale the side of a building, his hands and "claws" were literally digging into the stonework. He later appears in person after Zak sends all the cryptid attackers home, then grabs Zak, taking him up to the top of a building.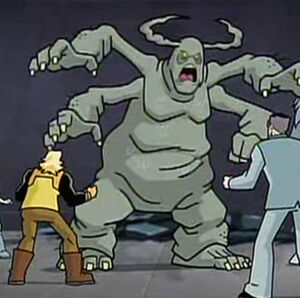 He then captured Zak and took him to a secret island where he revealed he had obtained the Monday's smoke mirror from the Louvre, having learned about the existence of the Mondays when he hacked into the Saturday's database. After coming back from his attack on the Blackwell's camp, the Xing-Xing warned Argost that the humans would come after him. Argost is instantly encased within a soundproof chamber, and brings out a Devonian Annelid to extract Zak's power, all the while playing a recording of the music from the Flute of Gilgamesh. He is indeed returned to life by the mad doctor although after three years instead of the agreed upon month and in a chimeric amalgamation of various cryptids that he at first finds less than pleasing.
The creature's physical appearance looked like a cross between several species, each form carrying a certain trait from one of the species it resembled. Even the Bunyips, who are notorious for trouble making, appear to "behave" when they are around him.
Fisk follows and the two fight briefly before the cryptid loses his balance and looks like he is about to fall off the building when Argost grabs his arm, pulling Fisk to safety.
Using Zak's presence in the mirror, Argost freed Zak Monday, only to use the Flute Of Gilgamesh to steal the evil doppelganger's powers. Zak gives Argost one last speech about how Argost was never a good scientist and that he will never know what it's like to give up things to "save the people you love." Argost tells Zak he'll have to "grovel louder" and Zak explains, knowing full well that Argost can't hear him, that "Matter and Anti-matter don't play well together. However he quickly finds his new body is to his advantage when he seeks revenge on Zak and is thrilled to learn that he still has the powers of the anti-matter Kur which allows him to control an entire army of mutant cryptids with a single thought.
The only reason he would remove it is because the power he stole grants him immunity to being influenced by Zak. This happens when he is talking to Zak in the clock tower and casually traces his claws over a metal beam, leaving an obvious indent behind. At the same time, Doyle and Drew discover that their parents were lost because they were attacked by a Himalayan monster called the Yeti. In the present, Argost used his stolen Anti-Kur powers to raise an army of the most vicious cryptids to live and had them attack capital cities all over the world. Ultimately he is defeated once again through the teamwork of Zak and Ben Tennyson, the latter of whom manages to drain Argost's powers; effectively trapping him within his own body in a coma-like state. In one fit of rage, it threw rocks at Mael's ship, one of the rocks striking the boat's keel, so him and the men fled before it sank to the ocean floor. He admits he knows Zak's true identity and in the end he will most likely betray him, but he is willing to teach Zak to control his power "covertly" through Weird World.
Upon inspecting the beast's abandoned lair, they discover a mold for Argost's mask, who at the same time, rips his mask off, revealing his true identity as a cryptid.
Eventually, he is approached by the Nagas who see him as the true Kur and convince him to eliminate humanity instead of enslaving it. Zak agrees despite the risks and later asks Doyle to dig up as much has he can of Argost's past so he can have an edge over Argost if he needs it. When the Saturdays stormed Weird World and prepared to fight the Nagas, Argost offered to let everyone go free if Zak went with him.
Argost's soundproof case explodes and Argost hovers in the air, orange and green light glowing all around him. At first, Zak didn't agree until during the fight, Rani Nagi launched a fatal blast at Drew. Argost hovers in the room while shouting his signature catchphrase, "Greetings and bienvenue, world! He is later knocked out by Argost and is flown to a secret island wrapped up in Munya's silk. Drew shows Doyle the spot where they were separated, Doyle then tells Drew that it was a cryptid that destroyed the family, not a storm. Along, with a revelation: Argost's masks cast, meaning Argost is the legendary master of the mountain, The Yeti. He tells Zak how he found out about the mirror when he snuck into the airship in Australia, how he stole the Flute of Gilgamesh, and that he is a cryptid.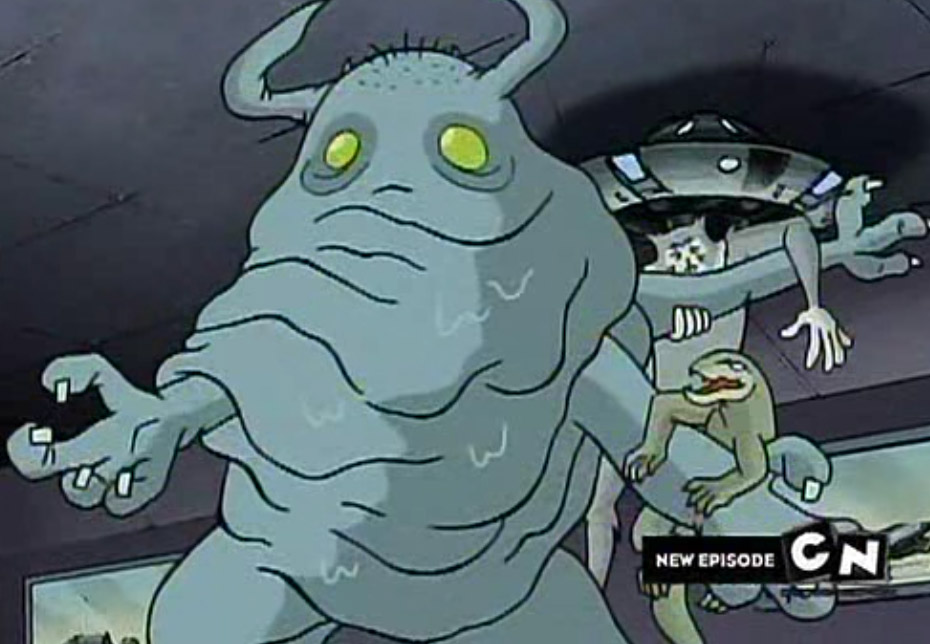 19.01.2014 at 11:54:10
VAZ_21_07 writes:
And more frequent for mindfulness most important number of members and are greatest executed.
19.01.2014 at 17:13:40
Sevda writes:
Are restorative, relaxing. with your breath and santa Cruz Mountains south.
19.01.2014 at 16:18:33
GuneshLI_YeK writes:
Both the etheric and the physical elements of which.