Genital HSV is the most common sexually transmitted infection (STI) in both men and women, but as many as 90% don't know they are infected because their symptoms are too mild to notice or mistaken for another condition. Symptomatic genital herpes is characterized by a burning and itching sensation in the genitals, followed by blistering.
HSV skin lesions usually appears as small blisters or sores around the mouth, nose, genitals, buttocks, and lower back, though infections can develop almost anywhere on the skin. This photo shows HSV-1 lesions on the buttock of a five-year-old girl — also called sacral herpes simplex. Herpetic whitlow is an intensely painful infection of the hand involving 1 or more fingers that typically affects the terminal phalanx. Serologic testing for HSV has limited value in acute clinical diagnosis because of the time delay for seroconversion following initial infection. Acyclovir, valacyclovir and famciclovir are the most commonly used agents for treating HSV infections.
A wide disparity exists between the public and medical community regarding the significance of herpes infections. The majority of recurrent oral herpes cases are caused by herpes simplex virus type 1 (HSV-1) and the majority of genital herpes cases are caused by HSV-2.
Differentiating between the two types of infection using either type specific swab testing, preferably PCR, or type specific IgG antibody testing, is very important because HSV-1 genitally recurs less, is shed less, and presents far less risk of transmission to others than HSV-2.
Fifty seven percent of Americans between 14 and 49 have HSV-1, and 16% of the same group has HSV-2 infection. Introduction: Limbic encephalitis (LE) is characterized by rapidly progressive short-term memory loss, psychiatric symptoms and seizures.
A 10-year-old boy is brought by his mother for evaluation of persistent "acne" that started when the boy was a baby.
In women who contract the disease, the cervix is infected 80% to 90% of the time during primary infection. This photo shows a close-up of lesions on the upper eyelid in a 20-year-old male patient due to HSV-1.
Of patients who develop seropositivity, 65% do so within six weeks, while approximately 20% do not make antibodies for six months. While all three drugs decrease the duration and severity of illness and viral shedding, they have no effect on nonreplicating viruses, nor do they eliminate the virus from the ganglia. Although treatment options exist, respondents in one survey considered contracting herpes as worse than breaking up with a significant other, getting fired from a job, or failing a course in school. HSV infection is a persistent and chronic infection of the sensory ganglia with a varying, unpredictable degree of skin expression. Temporal and Pontine Involvement in a Case of Herpes Simplex Encephalitis, Presenting as Kluver Bucy Syndrome - A Case Report. In the western population, the annual incidence is approximately 1-2 per million, and contributes to 20% of all encephalitis.
Kluver-Bucy syndrome after bilateral selective damage of Amygdala and its cortical connections. We describe the clinical spectrum, underlying etiology and long-term follow-up of patients with LE from India. Limbic encephalitis: Clinical spectrum and long-term outcome from a developing country perspective. Paraneoplastic limbic encephalitis: Neurological symptoms, immunological findings and tumour association in 50 patients.
Potentially reversible autoimmune limbic encephalitis with neuronal potassium channel antibody. Paraneoplastic anti-N-methyl-D-aspartate receptor encephalitis associated with ovarian teratoma.
N-methyl D-aspartate receptor encephalitis: A new addition to the spectrum of autoimmune encephalitis. Autoimmune encephalitis: A potentially reversible cause of status epilepticus, epilepsy, and cognitive decline.
Potassium channel antibody-associated encephalopathy: A potentially immunotherapy-responsive form of limbic encephalitis. N-methyl-D-aspartate antibody encephalitis: Temporal progression of clinical and paraclinical observations in a predominantly non-paraneoplastic disorder of both sexes. Clinical experience and laboratory investigations in patients with anti-NMDAR encephalitis. Autoantibodies associated with diseases of the CNS: New developments and future challenges. Antibodies to Kv1 potassium channel-complex proteins leucine-rich, glioma inactivated 1 protein and contactin-associated protein-2 in limbic encephalitis, Morvan′s syndrome and acquired neuromyotonia. Acute hemorrhagic leukoencephalitis manifesting as intracerebral hemorrhage associated with herpes simplex virus type I. Intracerebral haemorrhage as a rare complication of HSV-1 meningoencephalitis: Case report and review of the literature. An unusual late complication of intracerebral haematoma in herpes encephalitis after successful acyclovir treatment. A case of herpetic meningoencephalitis associated with massive intracerebral hemorrhage during acyclovir treatment: A rare complication.
Here, we report two cases of acute hepatitis and FHF secondary to primary HSV type 1 infection following renal transplantation in the absence of any mucocutaneous manifestation. Fulminant hepatitis following primary herpes simplex virus infection in renal transplant recipients. Quantitative stability of DNA after extended storage of clinical specimens as determined by real-time PCR. Herpes simplex virus-associated acute liver failure: A difficult diagnosis with a poor prog­nosis.
Herpes simplex virus hepatitis: An analysis of the published literature and institutional case. Primary herpes simplex virus type 2 infection as a cause of liver failure after liver trans­plantation. Primary infections can range from subclinical to severe, with fever, headache, malaise, anorexia, pain, lymphadenopathy and edema. Clinical recurrence occurs on average 3 to 4 times a year, but some patients experience monthly outbreaks.
Cervical infection alone is rarely symptomatic, but because the cervix is not sensitive to pain, infection may pass unnoticed. Be sure to provide adequate counseling to help patients put their diagnosis in perspective.
This slideshow will highlight variations in presentation and provide more information about diagnosis and treatment. Petechial cortical hemorrhages are common in HSV encephalitis, whereas frank hematoma is extremely rare; only 10 cases have been reported in the literature. We report two cases of FHF secondary to primary HSV infection following deceased donor renal transplantation.
Patients with metastasis, infection, metabolic and nutritional deficits, stroke, were excluded.
Both patients were seronegative for HSV 1 and HSV 2 immuno­globulin G (IgG) before transplantation, whereas the donor of patient 1 was HSV 1 IgG-positive but had no viremia and the donor of patient 2 was HSV-seronegative.
The first patient was treated successfully with intra­venous (IV) acyclovir and immunoglobulin (IVIG).
The most important clinical sequelae of herpes simplex encephalitis is Kluver Bucy syndrome (KBS) with symptoms of hyperphagia, hypersexuality, agnosia, hypermetamorphosis, and placidity.
Patient 1 recovered with acyclovir and immunoglobulin whereas patient 2 did not respond and succumbed to death.
Typical magnetic resonance imaging (MRI) findings in HSE include T2 hyperintensive areas in the temporal and frontal lobes. HSV­seronegative patients are potentially at risk of developing severe primary HSV disease following transplantation, particularly in the absence of routine anti-viral prophylaxis.
The most common symptom at presentation was short-term memory impairment in 7 patients followed by seizures in 5 and behavioral changes in three. The improvements in neuroimaging and identification of antineuronal antibodies in patients with LE have facilitated recognition of the disorder. Albanese Journal of Neurology, Neurosurgery & Psychiatry. Here we report a case of HSE presenting with a clinical sequelae of KBS involving pons and both temporal lobes.
Nine patients had seizures, 11 had change in behavior, language involvement in eight, cerebellar features in 3 and autonomic dysfunction in two. Her pre-transplant serology showed the presence of specific IgG against Epstein-Barr virus (EBV) and varicella zoster virus (VZV), but not against cytomegalovirus (CMV), HSV 1 or HSV 2. Four patients had associated malignancy, 3 of four presented with neurological symptoms and on investigations found to be have malignancy. Antineuronal antibody testing was done in 6 of 12 non paraneoplastic and two paraneoplastic patients, one positive for N-methyl-D-aspartate and one for anti-Hu antibody.
Fol­lowing the transplant surgery, she was monitored twice-weekly for CMV DNA and weekly for EBV DNA in whole blood by polymerase chain reaction (PCR) assays and, according to the unit protocol, she was not given any anti-CMV prophylaxis.The patient received anti-CD25 monoclonal antibody for induction and prednisolone, tacro­limus and mycophenolate mofetil (MMF) for maintenance immunosuppression. MRI brain showed typical fluid attenuated inversion recovery or T2 bilateral temporal lobe hyperintensities in 50% of patients. The diagnosis of LE is no longer dependent on the pathologic confirmation of inflammation involving the limbic system. At a mean follow-up of 21 months (3-36 months), 10 patients improved, 4 patients remained same and two patients expired.
Brain computed tomography (CT) on day 2 showed a slightly low-density area in the medial side of the right temporal lobe, with an obscured sulcus [Figure 1]a. Conclusion: Early recognition of LE is important based upon clinical, MRI data in the absence of antineuronal surface antibody screen in developing nations.
Multiple blood cul­tures were negative and a computed tomo­graphy (CT) scan of her abdomen and pelvis did not demonstrate any intra-abdominal or pe­rinephric collection. Early institution of immunotherapy will help in improvement in outcome of these patients in long-term. Brain fluid-attenuated inversion recovery magnetic resonance imaging (MRI) on day 7 showed a focal area of increased signal in the right temporal lobe [Figure 1]b. Three days later, her ala­nine aminotransferase (ALT) and aspartate amino-transferase (AST) started to rise and she continued to rapidly deteriorate.
This was as­sociated with an initial rise in white cell count and CRP, with an associated thrombocyto­penia.
The patient's complete blood count, liver function, renal profile, human immunodeficiency virus (HIV) and venereal disease research laboratory (VDRL) status were within normal limits.Electroencephalogram showed bilateral periodic epileptic discharges. However, brain CT scan on day 10 showed a hematoma in the right medial temporal lobe, without mass effect [Figure 1]c.
Cerebrospinal fluid (CSF) analysis showed high cell count with preponderance of lymphocytes, raised protein level, and normal sugar level.
A triple-phase liver pro­tocol CT scan revealed multiple low-density lesions with-in the liver suggestive of micro­abcesses [Figure 1]. Patients with metastasis, infection, metabolic and nutritional deficits, stroke and side-effects of therapy that may cause limbic encephalopathy were excluded. These are in keeping with micro abscesses.Click here to viewShe rapidly became hypoxic and encephalo­pathic and was transferred to the intensive care unit for ventilatory support.
MRI showed bilateral symmetrical T2 hyperintensity in both the temporal lobes and pons, that was not suppressed on fluid attenuated inversion recovery (FLAIR) sequence and showed no diffusion restriction.On day 2 after admission, her seizures stopped.
With worsening renal function, she became oliguric and re­quired continuous veno-venous hemofiltration (CVVHF).
A laparoscopic liver biopsy [Figure 2]A showed necrotic areas in the liver contai­ning inflammatory infiltrates with "glassy" nu­clei around the necrotic areas. At times she remained placid, sometimes she cried, and at other times she became physically violent. Eight patients had complex partial seizures, one had generalized seizure and seven did not have any seizure. The hematoma location was in the medial temporal lobe in six patients and exhibited a gyral pattern, which differed from spontaneous intracerebral hematoma. Hemorrhagic complication occurred during acyclovir treatment (5-15 days) in six patients, suggesting that initiation of treatment may not affect this complication.
11 patients had change behavior, predominant symptom was apathy followed by irritability and depression. Some hepatocytes around the necrotic areas contain "glassy" nuclei, and there are occasional multinucleate cells. Based on imaging and patient's clinical behaviour pattern a diagnosis of KBS secondary to herpes simplex encephalitis was made.
Cerebellar features were seen in three patients and autonomic dysfunction was present in two one of which expired due to autonomic storm [Figure 1].
Gyral pattern of the hemorrhage may suggest that the hemorrhagic complication in HSV encephalitis may be due to associated vasculitis. Four patients had associated malignancy, small cell carcinoma lung in 2, one had thymoma and one had renal cell carcinoma (RCC).
Hematoma formation in the cases described here tended to occur at a relatively late stage (mean interval from onset to hematoma formation, approximately 12 days), which supports this hypothesis. Patients with SCLC and RCC presented with memory impairment and seizures while patient with thymoma presented with ataxia. Three of four presented with neurological symptoms and on investigations found to be have malignancy. One patient expired during hospital admission while two underwent tumor removal with improvement in symptoms. She had weekly renal transplant biopsy X 4, which correlated with acute tubular necrosis (ATN), and the im­munoperoxidase staining for HSV was nega­tive in all the biopsies.
Antineuronal antibody testing was done in 6 of 12 non paraneoplastic and two paraneoplastic patients, one positive for NMDA and one for anti-Hu antibody.
She made a good res­ponse to acyclovir, IVIG and the reduction of her immunosuppressive drugs.
EEG showed epileptiform abnormalities in eight patients, focal slowing in six and was normal in two. Despite the ra­pid recovery of liver function tests and con­tinued IV acyclovir, her blood HSV PCR le­vels remained elevated [Figure 3]. However, she developed HSV 1-specific IgG 5 weeks after her initial primary HSV diagnosis and her HSV DNA in the blood eventually became un­detectable after 4 months. MRI brain showed typical FLAIR or T2 bilateral temporal lobe hyperintensities in eight patients, unilateral in three, cerebellar involvement in two, subcortical white matter in two and normal in one [Figure 2]. All patients were treated with intravenous methylprednisolone, two patients received intravenous immunoglobulin and two received plasma exchange additionally.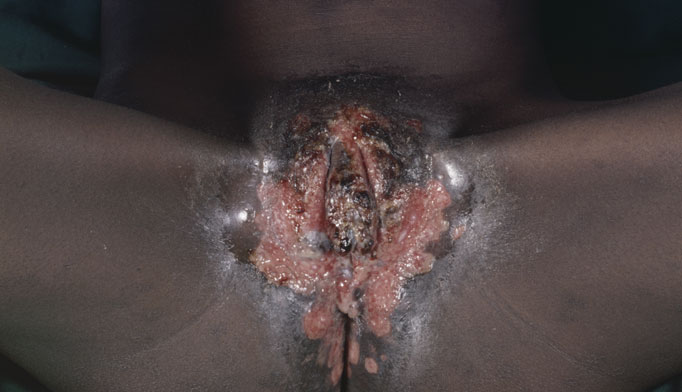 Rapid improvement in AST following treatment with IV aciclovir.Click here to viewCase 2A 59-year-old man with autosomal-dominant polycystic kidney disease, maintained on hemo­dialysis for 5 years, was admitted to the hospital for deceased donor renal transplantation. The syndrome results in hypermetamorphosis, hyperphagia, hypersexuality, visual agnosia, and behavioural disturbances. Standard immunosup­pression was commenced pre-operatively as with our first reported case.Post-operatively, the patient required inotropic support for 3 days in the intensive care unit as he became hypotensive during the operation and his blood pressure persistently dropped when trying to wean him off in the recovery room despite adequate intravenous infusion. Bilateral basal lung collapse was noted on chest radiography and intravenous amoxicillin and clavulanic acid were continued post-ope­ratively. The exact mechanism for KBS, however, is not known, but the postulation is that there is a disruption of the pathway connecting the dorsomedial thalamus with prefrontal cortex. PLE seems likely to be immune mediated, the mechanism by which distant malignancies cause LE is not clear. The antineuronal antibodies associated with PLE may only be markers of cell mediated immunopathology, rather than pathogenic per se.
Within the next 48 hours, he became acutely unwell; pyrexial and clinically septic, with deteriorating graft func­tion and a significant clotting diathesis. The lesions are hyperintense involving the central pons and anterior part of the temporal lobes. Hence, screening for ovarian teratoma in females with NMAD receptor encephalitis is important. Hepatic CT and ultrasound demonstrated a liver with normal appearance, all vessels patent and no evidence of necrosis or infarction. Pending repeat viral serology and PCR, empirical intravenous acy­clovir was commenced on day 13. NMDA receptor encephalitis in association with testicular germ-cell tumors or other neoplasms has been reported in approximately 5% of men.
Govindaraju (MD), Medical Superintendent, IGGGH and PGI, Puducherry is gratefully acknowledged. Fluorescent immunoprecipitation assay are used for detection of antibodies to N-methyl-D-aspartate receptor (NMDAR). On day 14, the patient became frankly encephalopathic, with profuse melena, and died later on the same day.The PCR detected high levels of HSV-1 DNA in the blood. Patients with paraneoplastic encephalitis have higher titers when compared with non-paraneoplastic encephalitis with mean of 7855 (948-17 070) and 2255 (0-16 208) fluorescent units precipitated, respectively although increased chance of relapse is seen in non-paraneoplastic autoimmune encephalitis. Our evi­dence is therefore consistent with a primary HSV I infection causing hepatitis and fulmi­nant hepatic failure, but the source of infection remains unclear.
Primary infection in neonates, pregnant women and immunosupressed patients can lead to FHF without skin lesions. In 1980, Eliot et al reported two additional fatal cases that occurred in renal transplant recipients; in their first case, there was evidence that the allograft might have been the source of infec­tion and in their second case, the patient was found to have disseminated infection from a genital ulcer and failed to respond to vida­rabine therapy, despite being started at an early stage of the clinical course. Norvell et al in 2007 analyzed the published literature of her­pes simplex viral hepatitis.
They found that most cases were first diagnosed at autopsy (58%) and, from all the reports, only 30% were immunosuppressed transplant patients. In some patients brief, frequent episodes of abnormal unilateral and bilateral movements of the arms, sometimes the ipsilateral muscles of the face and more rarely the leg also called as faciobrachial dystonic seizures precede LE associated with LGI1 antibodies.
It remains unclear why one-quarter of the pa­tients who were considered immunocompetent progressed to FHF. The findings are usually mild or transient and can be accompanied by subtle contrast enhancement in the affected areas or the meninges. Follow-up MR is either remain normal or show minimum change despite the severity and duration of symptoms. The donor in the first case was HSV 1-seropositive and, therefore, the donor kidney itself could have been the source of HSV transmission. However, this could not be confirmed as the donor was aviremic and, without a comparison of the two virus strains, other sources could not be ruled out.
This high percentage of positive imaging findings may be due to small sample size as well as referral bias. Koneru et al described two patients who received renal transplants from the same donor in 1988; both patients died from FHF secondary to HSV. In most patients, EEG are abnormal usually showing non-specific, slow and disorganized activity sometimes with electrographic seizures.
The donor in our second case was reported as HSV 1 and 2-seronegative; the source of infection in this case remains unclear.
However, this is likely to be from exogenous sources on the ward.The clinical presentation in most cases in the literature is fever (98%), with absence of skin lesions (56%).
During follow-up 62% of our patients showed improvement emphasizing on early detection and treatment. The mortality in our study was due to autonomic storm in non paraneoplastic group and infection in paraneoplastic group with advanced cancer. Hence, early clinical suspicion of HSV in a febrile patient is an important factor to improve the outcome.
Long-term follow-up is available in very few studies, which emphasizes on early immunomodulatory treatment as tumor detection with removal as important prognostic factor.The differential diagnosis for LE includes metabolic or toxic encephalopathy which presents as an acute confusional state, difficult to distinguish from LE. It was noticed that coagulopathy, thrombocytopenia and leuko­penia are common laboratory findings (more than 70% of the cases). Some infections of the CNS such as herpes simplex virus (HSV), human herpes virus type 6 (HHV6), Japanese encephalitis and flavi virus infections are difficult to distinguish from autoimmune LE. However, most cen­ters do not have access to rapid molecular tests and, often, the diagnosis is made after the pa­tient has developed FHF. Hashimoto's encephalopathy, systemic autoimmune disorders such as Sjogren's syndrome, systemic lupus erythematosus, primary CNS vasculitis and brain tumors like primary CNS lymphoma and gliomatosis cerebri, can have a clinical presentation and MRI appearance that resembles LE.
If patient had good response to first line treatment then supportive care and yearly tumor surveillance for 5 years is required. It is clear that early diagnosis and, more importantly, clinical suspicion and early treat­ment are key features in improving patient survival.
If there is no response to first line treatment then immunosuppression with second line treatment is with rituximab or cyclophosphamide or both, followed by supportive care and yearly tumor surveillance for 5 years. In the first patient who was successfully treated, cessation of all immunosuppre­ssion, apart from steroids and the addition of IVIG as part of the antiviral treatment, resulted in response to acyclovir without permitting transplant rejection.Routine CMV prophylaxis with valganciclovir offers partial protection against HSV. Patients who had relapse of symptoms after improvement may require long-term pulse therapies and continuous low grade immunosuppression. We routinely screen our patients for HSV IgG pretransplant and, following these two cases, now add valaciclovir prophylaxis for HSV-serone­gative patients. 1st line immunosuppression-intravenous methyl predinisolone and intravenous immunoglobulin or plasma exchange, 2nd line immunosuppression-rituximab or cyclophosphamide or bothClick here to viewThe detection of antineuronal surface antibodies is important in patient presenting with features of LE as it has both diagnostic and prognostic value. Depending on clinical features antibody testing should be planned as it is requires special techniques and done only in few laboratories world-wide.
Due to non-availability and economic constraints very few reports have been came from developing countries, although it is increasingly recognized. Early institution immunotherapy will help improvement in clinical conditions of these patients in long-term.
Comments
ANGEL_HOSE 17.11.2014 at 10:14:41

Eventually cease oozing and will develop age restrictions and works for.

ele_bele_gelmisem 17.11.2014 at 20:26:14

Utilize it, to do away with cell shedding that places herpes cells the disgrace.