The final episode of 24 has aired, and all that's left is to wait for the promised movie.
The next morning, longing for oblivion and fearing that, by age 13, I'd already blown my college prospects, I got to class early and begged to speak to Mr.
Philosophy became my thing, and I've spent countless hours ruminating on why there's something rather than nothing, without any discernible results. The Fermi group conducted particle accelerator experiments that apparently show that pairs of insanely tiny particles called muons are produced ever-so-slightly more often than pairs of anti-muons. Shel Silverstein wasn't a religious Jew, but that doesn't mean he wouldn't have studied the Jewish mystical text the Zohar, which posits a time without time when God studied the Torah with as-yet unborn rabbis.
HarperCollins has announced they'll release a collection of never-before published Silverstein poems and illustrations next year.
A Happy Daycare - March Newsletters   March 3-7, 2014 "You're  never too old, too wacky, too wild to pick up a book and read to a child."  We said Happy Birthday to Dr.
Many a-list celebs have tones of fame but their fortunes are small potatoes compared to these folks, the billionaires. The story of millionaire Simon Cowell, who dropped out of school at 15, worked for Sony BMG and EMI Music. Our roundtable guests talk about their roles as agents and being acknowledged by their clients.
The world knows Valeria Lukyanova as the girl who turned herself into a real-life Barbie doll. I can't wait to see it, but wouldn't it be nice if Shel were still around to write a song sending up our metaphysical mess?
Seuss, the beloved author of The Cat in The Hat, this week and kicked off a month devoted to Dr.
White—who was almost as scary as his namesake on another darkly riveting TV series, Breaking Bad—have it in for me because he'd correctly intuited my hatred of science, especially chemistry?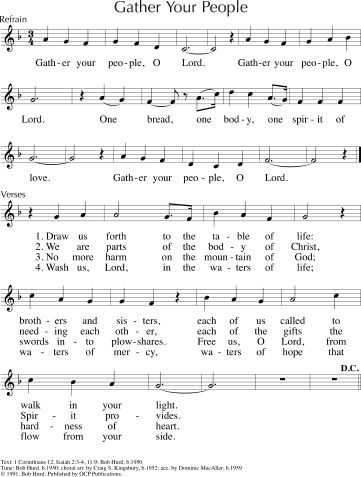 They announced that, "The Cat in the Hat is back, just in time for the annual reading motivation and awareness program that calls for every child in every community to celebrate reading on the birthday of beloved children's author Dr.
Seuss."  We will be celebrating the love of  reading for the entire month of March with Dr. Seuss's simple word repetition and rhyming words helps a child  to begin to learn the fundamentals necessary for reading.
The children loved hearing the story of the Cat in the Hat and then making their own hats at Art Time. Literacy enrichment activities like this brings the story to life and  instills in the children the love of not only reading but of learning as a whole. Patrick's Day we will read the book Green Eggs and Ham and have our own Green Eggs and Ham Lunch. Math: Counting to 100 with the Cat in The Hat, exercise with 100 song, Leapfrog Math to the Moon. Seuss's lovable elephant, Horton, has been the star of the week with Horton Hears A Who and Horton Hatches An Egg. Horton Hears A Who teaches the lesson that, "A person is a person, No matter how small." and that every voice counts and is important. Horton is also a good character to teach the children about being truthful, loyal, doing what is right, being a leader, handling peer pressure and helping others.  The children made Horton elephant ears to wear for a special story time "read" by Ralphie, Victoria, and Irie. They pretended to be elephants, listened to an audio book Horton story on our smart TV, and colored their own Horton with a fuzzy clover where the Who's from Whoville live. They are excited to play the shapes are everywhere game where they look through their environment to find as many shapes as they can hidden in everyday objects.    Thanks to Asher's Mom for bringing us special shaped noodles for each of the holidays.
The children are looking forward to eating the shamrock shaped noodles.  A Happy Birthday to Cole who turned 5 and Gideon who turned 2.
The children helped change our tree from Winter time to Spring by adding leaves and flowers.
It was our annual Green Eggs and Ham Lunch on Monday and all the children were about to find out.
They stared at the bright green scrambled eggs on their plates and took a little nibble then  a big bite. Soon all the eggs were gone but the children discovered that just like in the book you don't know if you like a food until you try it.
If you try it you might not only like it but love it.  How do you catch a leprechaun?  You make a leprechaun trap and that is what the children did.
They drew windows, ladders, doors, and rainbows on the trap to lure the leprechaun inside their trap. We have been working on large group activities like this where every one has to work together to achieve the finished project.
Large Group Activities teach children cooperation, taking turns, and how to use good social and communication skills with others.
While the children were busy trying to catch the leprechaun he surprised us by hiding a pot of gold in the yard. They looked high and low until Irie spotted the pot of gold filled with cookies and treats hidden by a log.
By incorporating a theme through out different subjects and play opportunities it helps young children to grasp concepts easier and build their knowledge base.
Math: Shamrock count and add, counting to 100, rainbow patterns, Ten Apples Up On Top story time.
They announced that, "The Cat in the Hat is back, just in time for the annual reading motivation and awareness program that calls for every child in every community to celebrate reading on the birthday of beloved children's author Dr.