Wordville is a collective of talented PR professionals with an excellent understanding of the international media.
Services include: Media relations, PR, Media training, Communications, Marketing, Crisis management, Presentation Skills, Internal Communications, Networking, Copywriting. We work with our clients to make an impact, to drive individuals to buy, raise awareness to a cause, create a brand, build a buzz.
Or, your assistant tells you there is a reporter outside – or several reporters who would like to talk to you.
Or worse, something happens at one of your facilities and reporters and remote trucks are arriving.
Read More Training from BOTH sides It's one thing to ask the questions; it's quite another to develop and then deliver those message points as the media spokesperson with clarity, credibility and confidence.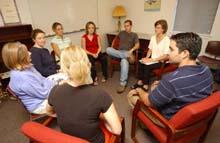 Read More Training Specifically for YOU All Media Skills workshops are carefully researched and meticulously crafted to your specific needs and issues, conducted at your most convenient location in small groups or in one-on-one executive training sessions.
Read More Experience That Counts Media Training based on 30 years experience as a reporter and as the media spokesperson - even in crisis situations - with appearances on the major broadcast and cable news networks. Read More Before It's Too Late Don't wait until the media are outside your door because planning for the crisis event during the crisis is already too late. We offer media training from media 101 to crisis communications with programs based on 30 years of actual experience working on BOTH sides of the microphone. Read MoreMedia Training and Presentation Skills TrainingMedia Training, Crisis Communications Strategies and Presentation Skills Training based on three decades of experience to help you prepare, survive and excel in the media interview, and deliver more dynamic, confident, and memorable presentations. We employ lively instruction (not lecture), class exercises, assorted video clips, and your videotaped interviews that focus on your specific issues.

Whether it's in a group media training or executive one-on-one setting, you will learn how to develop and deliver media messages that work, how to handle hostile media, survive the ambush interview, and maintain control of the situation.
In our Crisis Media Training we teach you how to develop and implement your crisis management plan, control the message, and survive media crisis. Michael has three decades of experience working on BOTH sides of the microphone-- as a reporter and news anchor asking the tough questions, AND as the media spokesman responding to reporters' tough questions, even in crisis situations. Learn the tricks and techniques developed from 30 years of real-world media experience from an experienced media coach.