Nexgen Business Solutions provides Computer Training, Online Training, Software Training, Microsoft Office Training and Quick Books Training Services. When we began working in Uganda, we came with a vision of partnering with schools in the area and providing them with computer labs to help train their students. We are experimenting with variations on this theme and are scoping locations and worthy recipients for smaller, localized training centers, but our crown jewel is the Hackers For Charity Computer Training Center in Jinja, Uganda. In poverty-stricken parts of the world, it's no secret that job training is key to interrupting the cycle of poverty. With the stage set for a new job market, our goal is to provide world-class training of all levels to those that could not normally afford it.
This model of training provides hands-on computer experience which sets our users apart from even ICT university graduates, most of whom have never touched a computer during their studies. Our e-book library gives students access to thousands of electronic computer reference and training books which litter our shelves in the West but are not available in most countries in Africa. Our course material is donated from generous private and corporate donors and due to bandwidth limitations, all content is stored locally on our servers within the center. Peter over at The Academy was kind enough to donate his entire library of training videos! Laura Chappell donated 75 copies of her Master Library, covering some awesome network and protocol analysis topics.
The GCF offers some pretty slick training in lots of computer-related topics, and its all FREE!
We're about stepping into the gap to feed and educate the world's most vulnerable citizens.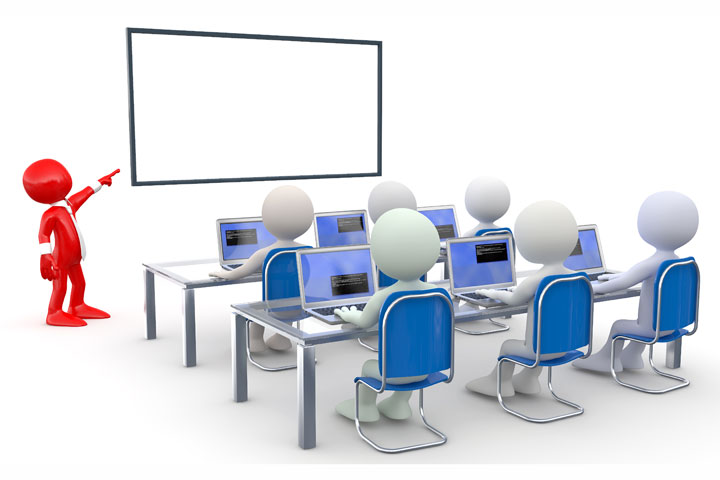 There, equipment was procured locally, maintained locally and the program was run by locals.
Since this is a non-profit community-based venture funded by outside projects (such as our Internet cafe and restaurant), our pricing model is extremely aggressive. Students only pay for computer usage time, whether they access our training resources or not.
We offer video training and certificate courses in Microsoft Word, Excel, PowerPoint and Access, Photoshop, Illustrator, Dreamweaver and many other commonly used software packages. Contact us if you are interested in donating content to our training center, or use the donation form to the right to make a financial donation. We brought in 20+ used laptops, 12 brand-new desktop workstations, installed it and paid for furniture and power. However, Information and Communication Technology (ICT) is an overlooked and understaffed job market, especially in underdeveloped countries where computers and technology trainers are scarce.
Since most locals can afford to spend time in Internet cafes at a rate of 60 to 75 cents per hour, our pricing starts at only 50 cents per hour.
Video-based training allows students to take training at their own pace, and helps us keep costs down since we do not have to hire instructors. We also offer international certification courses found nowhere else in Uganda including CISCO INTRO and ICND, CISSP, Network+, Certified Ethical Hacking, and Mile2s certifications which cover penetration testing, wireless, secure coding, computer forensics and more. We're about proving that hackers have amazing skills that can transform charitable organizations. Whether the training session covers widely-used software such as Microsoft Office or your own proprietary software, our conveniently located training facilities can be an economical place to hold your training session.
But in many underdeveloped countries, like Uganda, the market for qualified ICT staff is set to explode thanks to broadband initiatives like the fiber lines running from Mombasa, which has already reached downtown Jinja, the site of our center.
We also offer scholarships to driven, dedicated individuals that can not afford this rate, and we offer free training to NGO staff, government employees, police officers and more. Armed with these internationally-recognized certifications, our students can land jobs located (virtually or physically) anywhere in the world.
We found food and drinks in the lab, equipment was dirty, and all the guidelines we set forth in our training document were ignored.
Equipment dropped in the hands of a school (whether the staff is trained or not) ends up destroyed in a very short period of time.
The schools typically close their doors to outsiders when they get computers, and in the end, a large financial and time investment only ends up serving a small group. Now, we don't do schools, but focus on community training centers which we can man with trained staff. Our doors are open to the community and to neighboring schools, and we get the biggest impact for our donor's money. A data projector attached to the instructor's computer is also included. All of our computer training rooms have high-speed Internet access.