Worldwide there is without doubt a metaphoric torrential flood of melodic metalcore and alterations of this sub-genre. Melbourne's Dream On Dreamer had the honour of opening the event and to their credit, the quintet were not at all threatened by the magnitude of the venue nor the job put in front of them. Way back in 2008, unbelievably that is half a decade ago, six young men  by the name of The Devil Wears Prada made their very first venture to Australia in support of their sophomore record Plagues. An A Day To Remember show is no longer a performance, it's a showcase, an exhibition and of an extreme magnitude.
To be honest, this Floridian quintet's well-structured song writing formula might have had an expiry date per se, but clearly this notion was proven wrong. Melbourne's show at The Palais Theatre was the second-last destination of their "Along for the Ride" world tour, which started in Portugal in January, journeyed to North America in March, back to Europe in July, then to South America in September and finally to the Asia-Pacific in October. With so many acts either following this trend or trying to carve out a separate identity, it's a wonder how some of these outfits remain relevant or even appetising to the fans of heavy music. However, whilst this is usually nothing but complimentary to this writer, the five-piece looked a little too comfortable. 2013 and two tours of our fine nation later finds a very different looking band from way back then, forget songs like: Dogs Can Grow Beards All Over and Hey John, What's Your Name Again? Entertainment is the name of the game and these pop punk mosh icons are leading the world in this craft and genre that they spearheaded.
As with previous tours, there was no opening act, but rather the band performed with two one-hour sets, punctuated by a set of amusing faux advertisements, and concluding with a half-hour encore. As a matter of fact, tonight was proof that the bands who may have pioneered versions of this genre and another who certainly solidified their place throughout the globe are more than relevant, they are near royalty, as countless heavy music aficionados inundated Thebarton Theatre to its capacity, so much for the reputation of Adelaide being a big country town.
Beach balls, smoke cannons, confetti, a t-shirt cannon gun utilised by photographer extraordinaire James Hartley (in a banana suit of course) and ramps for climbing to the tallest heights on offer in the venue for the band members.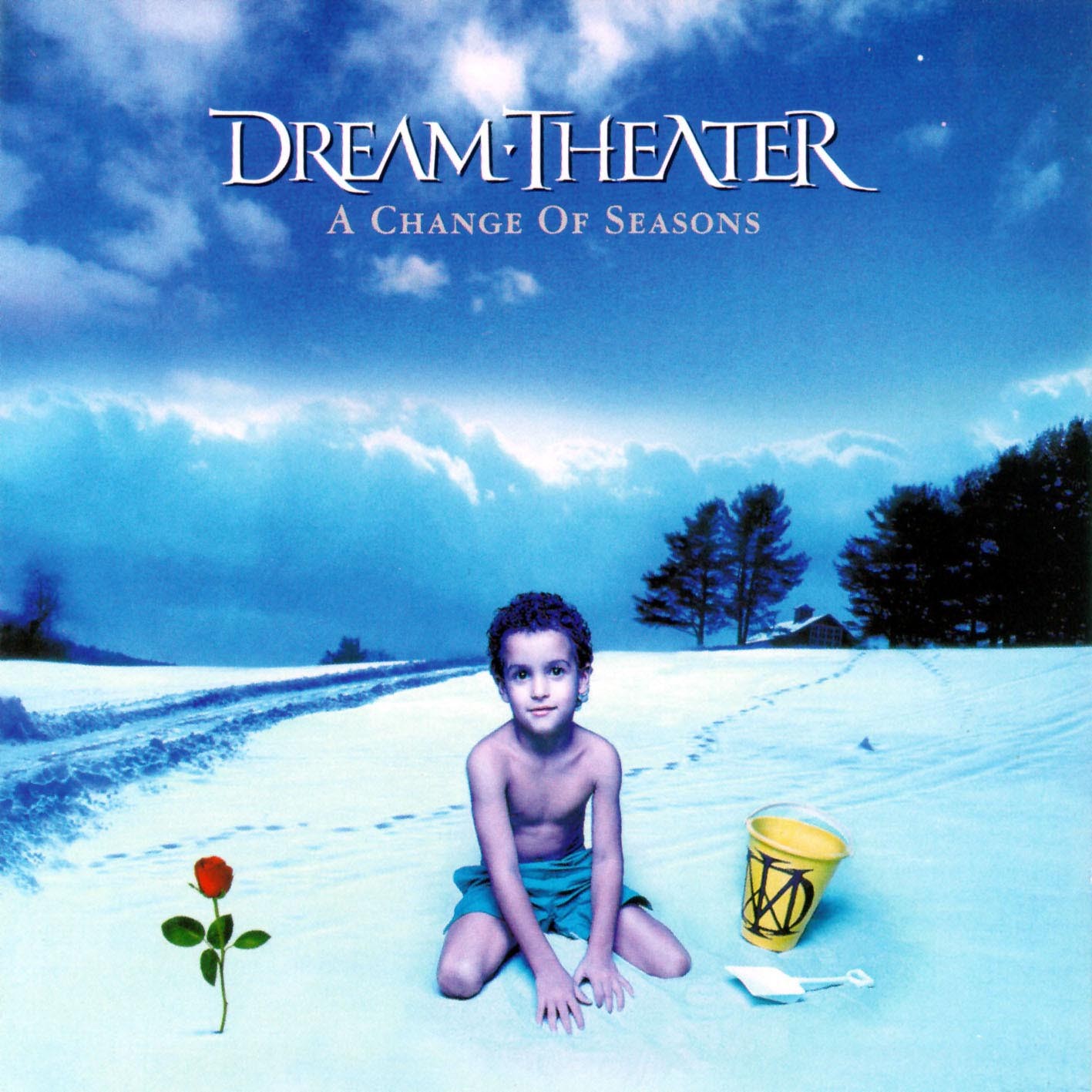 The crowd was enormous, as were the ticket prices, but less should not be expected for one of the world's most impressive acts.Individual members of Dream Theater are often highly rated by music critics and fans, and individual songs often include impressive opportunities for semi-solo performances.
The young audience certainly loved the presentation with some ninja moshers warming up their bodies to fan favourites like: The World In Front Of Me and Downfall, but in honesty DOD just seemed to be an opening band in the grand scheme of things, ultimately their own headline tour in smaller venues would certainly pay off for these five young gentleman.
TDWP are a metalcore band and want to be considered in the same league as like-minded innovators such as August Burns Red, Parkway Drive and even Killswitch Engage; a fair challenge but one they easily met quickly in their set.
Jeremy McKinnon has somehow only improved his incredible vocal diversity, with his melodious hooks and varying screams reaching above and beyond what has ever been encountered by Adelaide before rivalling the deafening sing-along provided by the enthusiastic crowd. These six gentlemen present structured chaos with their live version of melodic metalcore and featuring songs from their last three releases: With Roots Above And Branches Below, Zombie EP and brilliant Dead Throne album, these were executed with the highest level of professionalism, elitism and electricity.
Time will only tell, but it would be very courteous (pun intended) of A Day To Remember to release album number five already. Founding bassist John Myung, once voted greatest bassist of all time by MusicRadar, provided a surprisingly unimpressive performance.
Front-man Mike Hranica although smaller in height off stage, in performance he seems gigantic and his vocal screeches and growls beyond human capability, so much so that the recorded output doesn't in fact do him justice.
In comparison John Petrucci, named number two metal guitarist by Joel McIver and ranked 17th best guitarist of all time by Guitar World readers, was astounding. Guitarist and backing vocalist Jeremy DePoyster exhibited near perfection with his melodies and stage presence as the rest of the men in TDWP ensured they were at an equal level of intensity.
The diversity of his progression and speed was truly astounding, and he was very well supported by Jordan Rudess on keyboards and keytar.
Born To Lose and new song Gloom from the forthcoming untitled record were certainly highlights and it was no shock that a request for an encore actually came from the audience for the main support act, that says enough really. One suspects that Rudess is undergoing transformation into a Deep One, as he clearly has octopus tentacles for fingers.
Relative newcomer to the band as drummer Mike Mangini, also famous for once setting five World's Fastest Drummer records, was surrounded by the skins and cymbals in an almost comical tower. His performance was so good that one could be forgiven that like the classic idiot-savant, he has done absolutely nothing else with his life except play drums (which isn't true of course, but the resemblance holds). Finally vocalist James LaBrie certainly took up the role of front-man with gusto and engaged in good and friendly banter with the crowd - his singing however, was punctuated with hisses and shouts with a limited vocal range, although to be fair his howls could certainly hold a note, albeit in the singular.Nevertheless, as a whole perform the band certainly did.
They were sensible enough to have the right collection of speakers and mixing arrangement for the particular arrangement of the venue, which has caught other international acts out in the past (see a review of Simple Minds by yours truly), resulting in a mixing sound that was faultless. The show of light and colour was overwhelming, in the style of classic space rock and glam. The diversity of the style was also notable, with the performance spanning many years of work, starting with the famous single 'The Enemy Inside' (2013), and continuing with pieces like 'The Shattered Fortress' (2009), 'On The Backs Of Angels' (2011), relatively new item 'The Looking Glass' (2014), the ballad 'Along For The Ride' (2013), all the way back to the sombre and almost Gothic 'Space-Dye Vest' (1994), 'Overture 1928' (1999) and the rather extraordinarily diverse (indeed, one of the complex songs in rock history) 'The Dance Of Eternity' (2013). Some alleged of the marketed influences to Dream Theater are dubious to say the least; a few minutes of ethereal orchestral sounds and accompanying film clip does not make one the metal version of 'Tales from Topographic Oceans' by Yes, nor does the occasional psychedelic progressive riff justify a claim of influence from Pink Floyd. They are one of the few bands that one can say sound better live than their studio albums, and look better than their videos. As a metal supergroup, with some of the best musicians who walk the earth, everything they do is on an epic scale. Or will there be another angry rebellion in sound by those in small clubs who use music as a hammer to beat the world into shape, rather than a mirror to reflect idealised narratives?