When announcing company news, consider a timely video release in addition to a traditional news release. Video is sometimes more powerful than words. Share the video on the company's website, social media channels, blog and e-newsletter. I'm talking about breathing life into [yawn], run-of-the-mill emails, meetings or newsletter articles. One approach I took was to use an avatar (or cartoon character) as a champion or change agent along the journey. The number of investigations involving GM employees related to how the company handled its ignition switch defect continues to receive media attention.
For every external crisis, there should be an equal (but not opposite) internal communications plan to address it. Companies should look to their core values and beliefs on how they should communicate with employees. Use face-to-face meetings to talk to employees who are asked (or might be asked) to participate in investigations.
On The Flip Side, what if employees were involved in this process from the beginning – before senior leaders determine those initiatives?
This is the fourth in a series of blog posts about common blunders leaders make that send a message of being unavailable to employees. See our previous post in this blog series on leader blunders. As leaders rise through the ranks, it's easy to become so engrossed in the bigger picture items (not to mention the politics).
I've sat in meetings where senior executives ask for a major deliverable within a very tight timeframe because they have no idea how much work it would take to do it. GM's ignition switch recall crisis reminds us that for every external crisis, there should be an equal (but not opposite) internal communications plan to address it. Failing to have an internal communications plan in step with an external communications plan could inflict brand damage. As a follow-up to our blog, Talk Amongst Employees, we were glad to read a recent New York Times article about an executive who is putting the concept of leader visibility into practice. New leaders sometimes focus on their expanded responsibilities as well as internal political pressures, putting face time with employees on the back burner. A recent New York Times article reported a growing trend of companies transforming their pantries into sleek social kitchens in an effort to foster employee collaboration. While companies might say engagement is a top priority, often times their office spaces send the opposite message.
We're not advocating corporations shell out wads of money to give their office spaces extreme makeovers.
This is the third in a series of blog posts about common blunders leaders make that send a message of being unavailable to employees. See our previous post in this blog series on leader blunders. This is the second in a series of blog posts about common blunders leaders make that send a message of being unavailable to employees. See our previous post in this blog series on leader blunders.
This is the first in a series of blog posts about common blunders leaders make that send a message of being unavailable to employees. With countless texts, emails, Tweets and posts vying for people's attention, it's easy to feel overwhelmed and do nothing. Leaders:  Ask yourselves what message you are sending to employees when you do not acknowledge their emails or voicemails. Many companies fall short when it comes to giving prospective employees a taste of reality: what work life is like on the inside. Touting the benefits and all of the positive work experiences is obviously a great thing, but what about showing a little more behind the curtain?
Wikipedia aptly describes the site as an "edutainment website" that "uses various media in its effort to explain complex concepts, terminology and mechanisms, including photographs, diagrams, videos and animations, and articles." You can do this on a shoestring budget with such tactics as infographics that illustrate workflows and processes, podcast interviews or top 10 lists of weird factoids. This particularly helps when people have had more time to think about the topic and might have more to add at a later time.
This approach won't work for every company culture, but here are some things to consider about avatars.
Most recently, GM's legal department is the focus of an internal inquiry, according to a recent New York Times article. Many times, companies go full throttle into reactive gear and shift their employees in neutral so they can tend to media scrutiny, consumer – and general public – backlash.
In GM's case, the company describes its culture on its website: "We think big and move fast. Employees should find out about the investigations from the company itself first – not from outside sources.
If you know certain employees or groups of employees that might be involved, let them and their managers know as soon as possible. Employees need to feel a connection to their companies and trust that the corporate moral compass will ultimately prevail. On an annual basis, senior leaders at many large corporations often go off on retreats to strategize and determine the upcoming year's initiatives.
Involving employees from the beginning can have a number of benefits including an uptick in leadership trust, engagement, innovation, productivity and the bottom line.
Tools like Yammer or SharePoint foster collaboration, but leaders have to model this behavior and participate often.
Being far removed from the work, their expectations were unreasonable and they didn't ask the right questions. Ask managers and their teams to map out their major processes and provide estimates of time spent and number of people to get them done. There are stories to tell here and they can take many forms including:  infographics, stat sheets, show and tells, internal news articles.
As brand ambassadors (and often customers, too), employees need to know and understand what actions the company is taking to fix the situation as well as what their role(s) might be in a crisis situation. This should be a mix of leaders and front-line employees who can provide various perspectives across the business. Barra mentioned a team of more than 50 employees who are 100 percent dedicated to handling recall calls as well as trained employees to handle customer comments on the web and social media.
A dedicated internal site on the company intranet could serve as the "hub" for employees with information available by role or team. Barra's video did not reference how employees could share their comments, questions or concerns. Barra is taking a powerful leadership communication strategy by making herself visible and approachable. It will be interesting to see how her more personal touch will impact the company's performance. Seas of cubicles with scattered closed-off conference rooms are a mainstream of corporate America. We're suggesting that leaders think about how their nonverbal language might sometimes unintentionally send the wrong messages to employees. We've seen an uptick in people not responding to messages on both the personal and work related fronts. Recruiting materials and websites often seem to try too hard to woo their prospects with hip images and the typical cheerful verbiage about challenging and rewarding opportunities in a dynamic work environment.
In one of our earlier blog posts How Companies Can Better Sell Themselves When Hiring Employees, we shared our observations that some companies are almost looking for superheroes in their job descriptions, cramming in everything they can think of with jargon-filled descriptions fit for a robot. We like how Disneyland took a different approach in which a cast member chronicled a behind-the-scenes look at day in his life at work. This approach can help break down silos, humanize your company's divisions and pique interest in how your company operates.
They might chime in from time to time, but their body language says they have more important things to do. They want to feel like someone is listening to their questions or concerns and that they will do something about it. I have a lot of creative energy to burn and it's refreshing to work with a client who encourages innovative internal communications.
We gave him a name, his own email address and phone extension with an outgoing voicemail message. We're interested in how companies typically handle investigations – especially internal ones – from an employee communications standpoint. Internal and external communications teams should work in tandem to create an integrated plan for all stakeholders. The notion of internal investigations could cause undue panic if there are no efforts to communicate about them. A video update and face-to-face meetings with leaders are powerful ways to connect with employees in times of crisis to not only update them, but also to listen to their questions and concerns. Meanwhile, back at the Hall of [Corporate] Justice, a series of meetings cascade those decisions back to employees. Yes or no questions is not an effective way to encourage employees to share what's on their minds. These tools are great for asking questions, "working out loud," brainstorming and sparking conversations.
Through your regular communications channels, share stories of how people from different departments came together to help solve problems or think of new ideas by working together or exchanging best practices. But the more employees see that leadership is seriously looking to hear their ideas or concerns – and make changes as a result – the more frequently it will happen. A senior executive recently told me that he wants to stay close to the work going on in his organization. It's also a good time to ask questions about projects, accomplishments or needed resources. Having them walk you through these processes gives you a greater understanding of them and provides opportunities to hear about their pain points that need solutions.
Whether or not you agree with how GM is handling its ignition switch recall, it appears that CEO Mary Barra is taking steps to keep its employees updated on the situation as seen in this internal video to update employees.
Involve them in the decision-making process and provide them with key points to use when updating their teams. Use this as an opportunity to post background information, fact sheets, talking points, FAQs, videos. It doesn't mean that GM doesn't have those outlets in place, but it's always a good idea to remind employees about those channels. It sounds like a "duh" moment, but it's easy to walk away from the concentrated effort it took to catch the collective breath.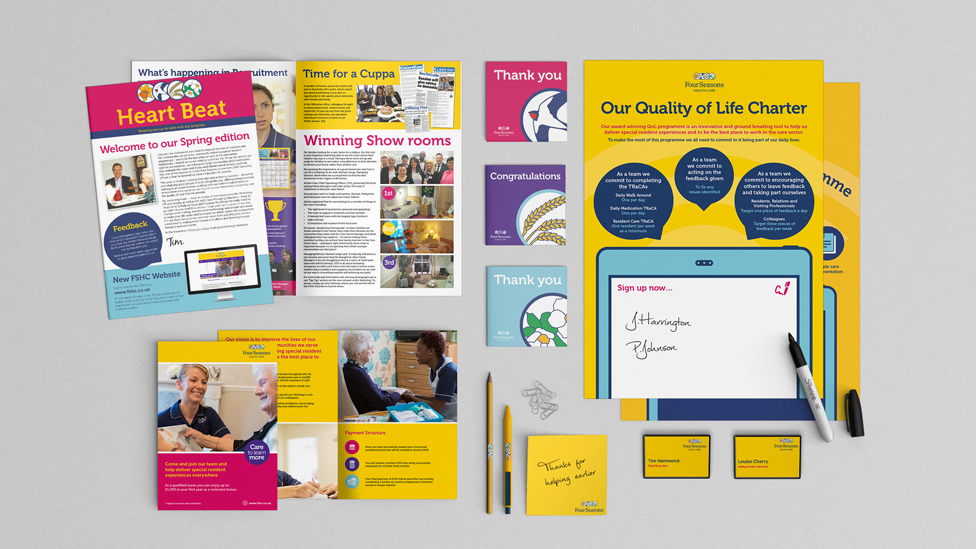 We strongly believe that when leaders make themselves visible and approachable, it fosters relationships with employees.
They are the medium for this (often unintentional) message: "We don't want your stinkin' ideas!" They stifle inspiration and creativity. It's not uncommon for employees to look at leaders through a zoom lens, observing moods, tones, body language. Surprisingly, many companies still don't even use the power of video to showcase employees and their stories about what it's really like to work at their companies.
They lay out everything the candidate should do for the company but leave out what the company can do for candidates.
Let's hear and see the realities of the job through their lenses – what it is and what it isn't.
From the dinner table to the conference room table, people are tuning out loved ones and coworkers.
A recent change management communications project provided the perfect opportunity to give mouth to mouth to traditional channels – without blowing smoke. The email address and phone extension were outlets to send emails and voicemails and capture feedback and questions. They included dry erase talk bubbles for quick weekly updates written in a conversational tone. We believe in accountability from every member of our team and we demand results from everyone." When in doubt, company values can be a good GPS on the right path to take for communicating. Often times, as part of office politics, managers spend a lot of energy socializing programs in the design phase with senior leaders. He's sat in many seats in his organization for more than two decades and he wants to retain his knowledge of the work and major processes as much as possible. Be clear about why you are asking for this to avoid employees jumping to their own conclusions. And when employees feel like they can talk to leaders, even about the small stuff, they tend to feel a connection. How can we regularly integrate physical settings into our communications strategies and make our environments work in our favor? Over time, this sends a message to employees of unavailability, and this makes us a little faklempt.
If leaders tend to wear their stress levels on their sleeves, employees might take that as a cue that they should stay away. Not every message warrants a response, but we continually scratch our heads in bewilderment when some of our own emails or voicemails we send go unacknowledged.
The talk bubbles included key messages about the business case for the change, reminders about required actions, things that would take getting used to and things that would ultimately be better. Its speaking voice was an anonymous employee who recorded sound bites, many of which narrated a presentation giving an overview of the change journey. Also, depending on the nature of the crisis, have the employee assistance program or other counselor available on site or via phone as an outlet for employees who need to air grievances. We know it's easy to disappear into the daily vortex of meetings that swallows up workdays.
Many leaders talk about the importance of engagement but often overlook some of the basics like simply responding to messages.
Perhaps if companies did this more often, they would find better employment matches and maybe even reduce turnover.
But it is possible to have an idea of job functions, major processes and what it takes to deliver the products that come out of a department or company as a whole. When leaders talk to employees frequently enough, they can quickly identify strengths and weaknesses as well as gaps that need to be addressed. But if leaders don't frequently come up for air, how can they expect to lead, inspire, engage and connect with employees?
Not answering messages unintentionally sends a message that you are not available to your employees. Partnering with HR and Legal is key here to ensure alignment on strategy, tactics and key messages. Don't have time to read an employee's lengthy email or look into their request?
Involving employees in program or initiative design up front not only creates a sense of ownership and buy-in, but it also helps organizations manage change more effectively. When employees feel like they can talk to leaders, even about the small stuff, they tend to feel a connection. Remind employees they can take advantage of an employee assistance program if they are feeling stressed. Just let your employees know you appreciate they took the time to contact you and let them know you will get back to them soon.
Some companies' executive offices are all in the same wing while other companies embed their execs within their respective departments.