Group of boys playing soccer in street near school and having fun playing and doing activities together and helping each other, photo was taken in Giza Egypt.
Step off the mat and get to know your expressive side as you learn how to tap into your creative instincts and connect to your practice in a joyful, expressive and creative way.
Through creative exploration and expressive arts youa€™ll be given a unique opportunity to a€?goosea€™ all that charges your life and kindles your creativity.
Come join this truly shape-shifting three week seminar where we will facilitate a space for you to focus your thoughts and develop your vision and define your purpose. Invite this four week seminar on discovering and developing your creative process into your life.
One-on-one coaching and consulting that re-kindles intuition, creativity and creative flow; enriching your personal and work life. Reconnect to nature and spirit by realigning with your role as a creative conduit and cultivate wholeness in a fragmented world through the use of vibration, sound, toning, drumming, journeying and movement. Redefine your relationship and understanding of creative flow through body spirit movement, improvisation, drumming, sound and play.
Explore the possibilities of our problems as being a sacred medium for creative solutions through innovative collaboration, group brainstorming, focused intent and vision. Discover and explore a cutting edge and visionary approach to business, economy and commerce as a path of awakening through redefining business as intentional enterprise.
Using the ancient wisdom of indigenous peoples, we raise positive vibration and promote healing for ourselves and for each other using Djembe drums. A delightfully inspiring experience that melds collaboration and creative expression with mindful observation of nature. Cultivate community, playfulness and perspective as we celebrate the relationship between mind, body and creative spirit as a way of life. Set your life intentions while surrounded by nature as we explore creative story, body movement and create unique vision boards. All this talk of creativity and ita€™s quite possible, most folks dona€™t even know what creativity even is- let alone think they have it! A Sanskrit word for circle, the mandala is often a repetitive, concentric geometric design. We will tap into and explore the edges of creativity through writing, drawing, movement, music, sound, play and more.
A profound life altering journey that sets the groundwork for understanding how one creates and navigates through the world in an artFULLY way.
Gift yourself time and space, to reflect and create amongst other compassionate women, just like you!
We are chugging along on the alphabet train learning our letters and phonics along the way.  This week we added the letter D train car. During our retreat, we'll explore different ways to play, express and move through the world.
The act of creating mandalas aid in creating a sacred space to focus, meditate, heal and be exposed to our natural creative flow.
A profound and life altering journey that sets the groundwork for understanding how one navigates through the world.
Youa€™ll have well-deserved opportunities to dis-connect from everyday life in order to re-connect with your inner nature, surrounded by the beauty of sun and sea. Using TMO ALPs Programs has received the.A  The Executive Office of Energy and Environmental Affairs. Lotus and the Butterfly Womena€™s Grief Retreat is a collaboration between Drama Specialist, Sally Kinka, Grief Therapist (TBA) and Expressive Artist and Creative Process facilitator Annelies Gentile.
Well, leta€™s just get down to brass tacks and talk about What the Bleep Creativity really is and really isna€™t. Mandalas were used in ancient traditions for the same reasons and show up in architecture, art and in nature. Side effects definitely include giggling, happiness, artistic expression, bursts of spontaneous dancing, cool new friends, oh, and nap-time yogaaah. Wea€™ll explore and retreat through story, music, movement, writing, yoga, meditation and visual art. Wea€™ll explore and retreat through guided experiences of movement, writing, story, play, yoga, meditation, visual art and finding inspiration through Mother Nature.
A Feedback from everyone involved forms an important part in planning the many varied and fun sessions.A  The group was set up in April 2006 following demand from girls aged 8 a€" 13 years who had reached an age where they had stopped attending the male dominated Friday Night Club for Dads and Lads and the existing older Girls A Group (for up to 19 yrs old) was not appropriate to their age group).
Side effects may include giggling, happiness, artistic expression, bursts of spontaneous dancing, cool new friends, oh, and naptime yoga nidra. Take this time to un-plug from technology, connect with human beings and be free to be YOU! It was recognised that there was nothing specifically being provided for the 8 a€" 13 years age group on a regular basis and so we decided to start a Girls Group focusing on the needs of younger girls.
It is always exciting to drift off to nap under the glow of the red lanterns and star.  We are reading the book Ernie And The Lion Dancers at Story Time that tells how Ernie and his family prepare for their Chinese New Year Parade. The skills needed for good leadership are present in all of us, but not all of us are natural leaders. The Group has strengthened in capacity and numbers over the last few years with girls from different backgrounds being encouraged to come along and take part in activities, events and a yearly residential outing.
On Movie Friday we  watched the movie Big Bird goes to China and Big Bird gave us tour of the Great  Wall of China. Our ALPs series is designed to identify, embrace and and strengthen our ALPs participants leadership abilities.
We counted with the count and worked on number puzzles. Remember Friday is Valentine's Day. One by one they fall down and the children can't stop laughing when they see or hear one fall to the ground.
Don't forget to have your child bring in Valentine's Day cards and a snack like cookies, fruit, muffins, or crackers to share. We are busy drawing the peanuts characters on to poster board so wwe can have our own Great Pumpkin patch for the wall. Come one, come all and leta€™s get to the bottom of this crazy freaky phenomenon called creativity!!
So far we have Snoopy, Woodstock, Linus, and Charlie Brown.The tomatoes are taking over the garden. TMO Adventures provide an opportunity to realize a group's governing principles, values, ethics and practice core competencies in a safe and supportive environment.
The children like eating the cherry tomatoes for lunch especially Gideon and Harper, who think they are the yummiest treats.Thanks to Jonathan's Daddy for picking up our huge bale of hay for the yard.
Number Puzzles and counting with the CountArt: Fire Breathing Dragon headband paint and glitter project.
Our challenges are experiential in nature and we encourage continued teamwork, realistic goal setting, honest feedback and shared learning in a experiential process which stimulates our creative thinking and problem solving skill sets. The children gathered the hay to make their own scarecrow just like Curious George's scarecrow, No-Noggin. They had fun experimenting with mixing the colored paints together on the heart cut outs to see what new color they could make.
We made all the children little green frog bags to hold their Valentine's mail and goodies.
They can't wait to use their feathers they brought to make their Indian hats and turkeys for ThanksgivingMusic and Movement: The autumn leaves action song. It really helped to make the children's Valentine's Day extra special.The children made horse masks in celebration of the Chinese year of the horse. On the day of our Chinese New Year lunch the children tried their hand at using chopsticks to eat Chinese food. TMO Adventures provide an opportunity to realize a group's governing principles, values, ethics and practice core competencies in a safe and supportive environment. We always end the two week celebration with a parade and this year the children had so much fun we ended up having two.
They lined up together with their horse masks and dragon headdresses ready to take a turn leading the whole parade.
The months in the year and the holidays we celebrate in each month of October, November, and December. These are quality adult programs designed for Outdoor Leadership & Professional Development. By introducing the days of the week, months of the year and the meaning of yesterday, today, and tomorrow we are helping the children to understand the abstract concept of time which they will later apply to math and science learning.
Understanding time and the tools that help us tell time like a calendar or clock are part of the Kindergarten and First Grade Common Core State Standards.
Let me know if you didn't receive yours.The children have been really participating and gaining new knowledge each day on the alphabet rug at Rug Time.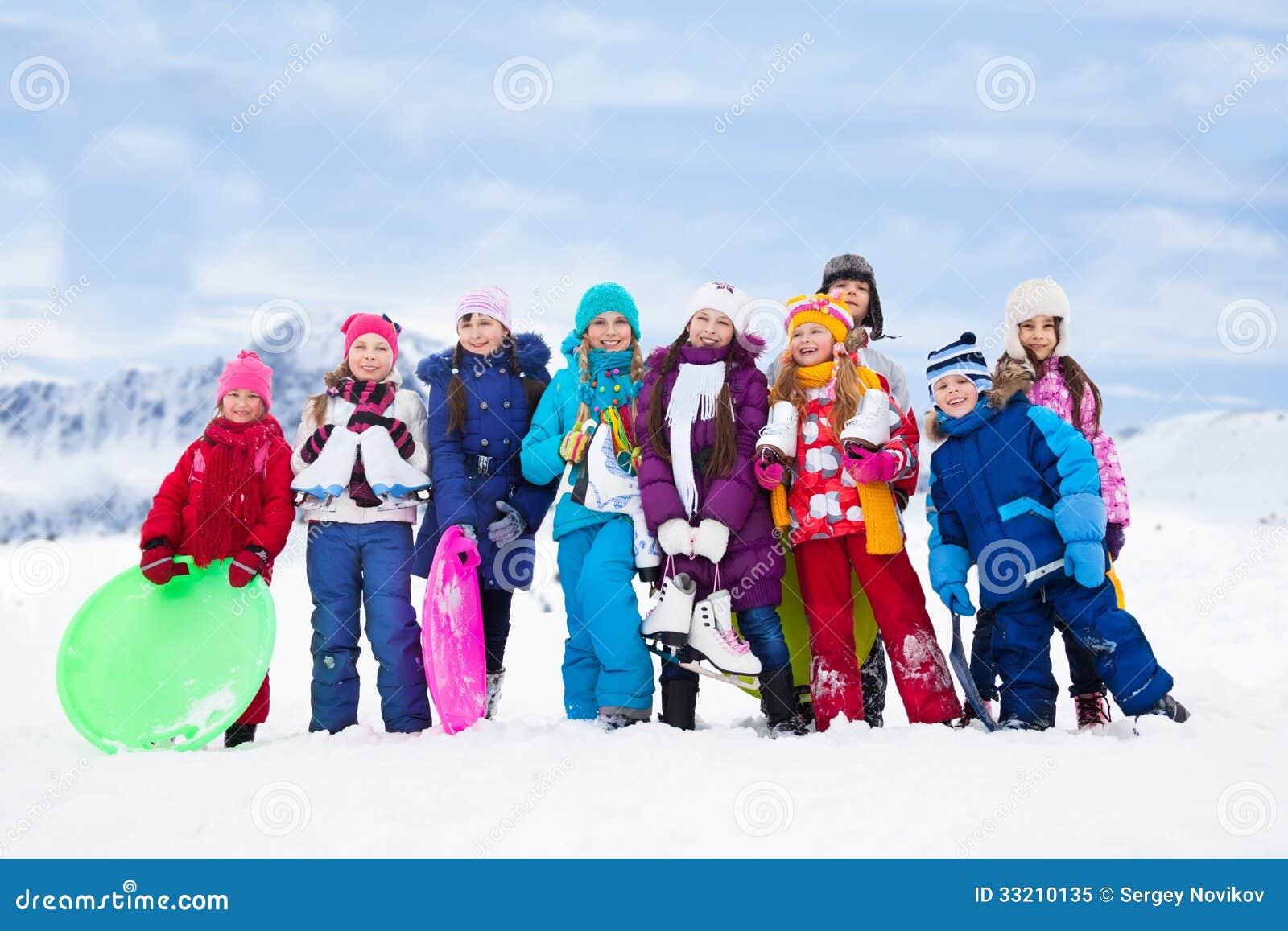 But we teach in such a way that learning becomes a natural process for the children and once that is instilled in the children learning becomes not only fun but easy for them. Soon their knowledge base grows and grows as does their capacity for knowledge.  Where most places take the children to the pumpkin patch one day to pick out a pumpkin we have spent many days out in our own little pumpkin patch watching first hand just how a pumpkin grows from a little seed, to a yellow or green pumpkin, and finally to an orange pumpkin.
The children happy, confident, and self-motivated about the process of learning.Happy Birthday to Jonathan, Trinity, and Catalina who all celebrated their birthdays this month. The children have been watching it finish turning orange in the warm sun.  I will be sending out photos of the children sitting in their pumpkin patch proud as can be of the little pumpkin they helped grow.
Not only are they excited to come in on Monday mornings but they are looking forward to learning and counting.  What could be better?
With all the rainy weather we have had we are focusing on getting the children exercising and learning with indoor activities.
Overheard this week. The children were asking each other where they thought their lunch food came from.   "Where do apples come from?" Trees "Where do grapes come from?
Now we can display their sight words up on the big screen, use it for number recognition, counting, alphabet recognition and phonics too.
They stand up on their feet and while they count to 100 they do a different exercise movement for each group of ten such as  jog in place, stretch their arms, or clap their hands. They see the numbers on the display, they count along, and they are exercising at the same time. This involves learning important skills that are required for Kindergarten such as letter and number formation, writing left to right, staying on the lines, and spacing properly.
This week the children learned that Columbus set sail across the ocean with three ships in search of new land. It is always easier for the children to learn properly the first time then it is to have to fix bad habits later so keep this in mind as you help your child practice their writing skills.
It is also important that your child understands that they need to write their name at the top of their school papers and not other words like Mom too. It is great to practice writing and spelling other words like Mom and Dad with your child but make sure your child understands that they need to only write their name at the tops of their school papers. Our little explorers pretended our clubhouse climber was their boat and used their hands as telescopes to search for distant lands.
They shouted taking turns guiding their "ship" to shore.  At art they painted an ocean in water color.
Our little superheroes used their own super human strengths to play ball toss games and perform tests of their agility. We did counting activities all week as we learned the words to our new counting song, The Five Little pumpkins. We are learning about the ordinal numbers 1st through 5th as we sing.  Ask your child to show you the movements that go along with their song. Thank you to Cole's family for the yummy watermelon they grew in their garden, and thank you to Trinity's family for all the delicious tomatoes you brought. A sprinkle of glitter and the web and spider "magically" appeared before their eyes.  We put up a big spider web banner and the children decorated spiders with googly eyes and shapes to stick up on the web. We gave them all the ingredients: tortillas, tomatoes, lettuce, organic ground beef, and shredded cheese.
Music and Movement: Itsy Bitsy Spider, and 5 little pumpkins songHappy Halloween 2013What fun we had this week getting ready for and celebrating Halloween.
The children have been practicing trick-or-treating all week with the felt pumpkin and cat treat bags we are using for pretend play. This week the children put on a spider costume and turned into an eight legged arachnid for the spider and fly game.  They took turns being the spider and chased the flies, their friends, to catch them in their web. There was toilet paper webs all over the house but they had so much fun with the hands on learning. The children painted their wiggling feet white at Art to make little ghosts and painted everything orange when they made jack-o-lantern masks.
The children loved wearing their costumes and were excited to see what everyone was wearing.