A third of British social media users don't use Facebook, Twitter, YouTube, Flickr, Pinterest, Google+, Instagram or Linkedin, according to research carried out by Kantar. The research firm conducted a telephone phone poll of 1003 UK adults found that over half (56 per cent) had a Facebook account, and that over a third (35 per cent) also had an account with YouTube.
However, it was found that 33 per cent of those polled did use social media sites, however none were from the eight major sites named above, demonstrating the growth of sites appearing in recent years, not to mention an attempted revival of older sites such as Bebo and MySpace.
More men were found to have accounts with LinkedIn, YouTube and Twitter, while more women held Facebook and Pinterest accounts, with 18-24 year olds possessing the heaviest social media account owners, and almost all (91 per cent) owning a Facebook account.
The least engaged in social media was the over 65 year old category, with 18 per cent claiming to own a Facebook account. These vectors work perfectly in Inkscape and judging by some of the comments, they work in AI too (as long as you know what you're doing). I every time spent my half an hour to read this website's articles or reviews daily along with a mug of coffee. Editor's note: This is a guest post by Chris Leydon, a freelance videographer and former startup founder. Further inspection revealed that I had become 'ineligible' to use Facebook and that 'for safety and security reasons' I wasn't allowed to know why.
Emails to Facebook's "My Account Has Been Disabled" team didn't prove much help either, reiterating the points on their FAQ page and saying that their decision is final. Being the resourceful and whiny person that I am, I took to Twitter to vent my frustration and hound my contacts until I found someone senior at Facebook in the UK to email.
Not a problem, I'll phone Russell, he was organising the event so could tell me where to go. Netflix, Spotify, Foursquare and a whole plethora of other apps and services that I use with Facebook authentication are now off limits to me. Losing my phone contacts, calendar appointments and app logins to other services were all inconveniences, but they were things I could fix immediately and find other ways around, minor stuff. Losing my archive of memories, my messages, my photos, my groups, my Pages, my Events, anything I actually RELY on Facebook for though is infuriating. Facebook claim that they've made an investigation into my account and that the result of that was the decision to 'ban' me, for want of a better word.
Losing my Facebook account isn't the end of the physical world, but it has come close to being the end of my online world.
I guess the solution would be to never sign up to Facebook, but that's becoming significantly harder.
He organises the Tomorrow's Web series of meetups and documents London's tech community with his video production company Keyone Productions. Unfortunately, for safety and security reasons, we cannot provide additional information as to why your account was disabled. I got a reply within an hour, saying that my query was being looked into, but no guarantees on finding out why my account has been disabled or reinstating it.
Earlier on that day there had been an update to the Facebook page for the event I was attending, a change of location.
I found an old text thread with Russell, phoned him and added the number as a new contact to my phone. Some of them have additional ways to log in to their services and the support teams of a few others have managed to help me out too.
There's no way to get this information out of Facebook once your account has been disabled, it's all 'gone'.
There's no way I can get back on the service and there's no way I can get my data back and there's no way I can know why I've become ineligible for an account. Living in the UK, and Facebook operating here, means that I should be able to request the details and supporting evidence of their investigation under the Data Protection Act and Facebook's role as a Data Controller. Consider this a modern retelling of the fable about keeping all of your eggs in one basket and relying on one service to always be there for you. I'm not sure what I'd recommend to anyone who ended up in the same situation, there's not really much you can do.
We organise parties through it, we keep in touch with friends on it, we procrastinate on it, we work on it, we live on Facebook. The following day I received a further reply saying that unfortunately, due to a shared personal connection, he was unable to help or assist me in my situation because of a "user protection policy". Instinctively I logged into Facebook and saw that "Your account has been disabled message" again. The calendar was syncing with Facebook and when my account became disabled, for security reasons, all of my Facebook events were removed from my calendar.
I was saved for the evening and it turned out not to be quite the disaster I feared, but it started to dawn on me just how much I'd grown to rely on one platform.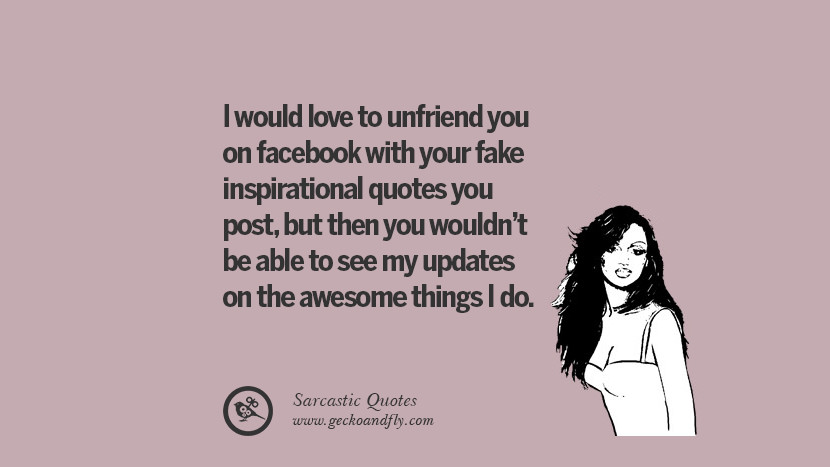 The Pages and Events are still there thankfully (unlike my personal account, photos and all of the data associated with those), however I can no longer access them. Facebook's terms of services also prevent me from ever creating another Facebook account again, not that this would actually solve any issues of missing data, but it would allow me to start to rebuild something and actually use the service for some of the things I've grown to rely on it for. When Facebook decides to cut you off and never let you back in, good luck getting an answer from them, your data, or even back on the service. Some of us even work on it, running events, marketing and managing communities and developing on its platform.
If I've done something to break their terms of service, which to my knowledge I haven't, fair cop and I'll go quietly. Besides the cold turkey withdrawal symptoms you'll be experiencing, think about what it means to lose 5 years of your life and the ability to instantly communicate with a large network of your friends and peers. I was going out that night anyway, it makes a great pub story and I like being the centre of attention. An annoying blip, but something I guess we can work with, they're going to have to take on my Facebook responsibilities. Losing the service isn't the issue as such, it's the lack of explanation and ability to retrieve my data.
Some of us think that we can, that we don't really live through Facebook and that we can put it down and quit anytime we feel like, but those people are wrong. This isn't social crack-like addiction anymore, it's evolved to something much bigger than that.
My phone's contacts had been syncing with Facebook, Twitter and LinkedIn, but not actually saving any data to the phone or Exchange. All of the numbers were being pulled in from Facebook and without a Facebook account, I didn't have any Facebook friends and no numbers to pull in.