The past, present and future of organ transplantation was discussed at Weill Cornell Medicine – Qatar's medical lecture series, the Grand Rounds.
The lecture, entitled The Miracle of Organ Transplantation: Progress and Challenges, was delivered by Dr.
Although the first transplant was a success, most early attempts failed: in 1963 the survival rate for a kidney transplant was just one in 10, whereas now more than 90 per cent of patients can expect to survive, mainly due to improved immune-suppressive drugs, without which the recipient's body will attack and destroy the transplanted organ.
While transplants now enjoy a high success rate, doctors must still battle against organ rejection, infections and a shortage of donor organs.
The Grand Rounds, developed by WCM-Q's Division of Continuing Professional Development (CPD), provides a platform for expert speakers to engage with healthcare professionals in the community to disseminate knowledge of the latest developments in medical technology, research and best practice.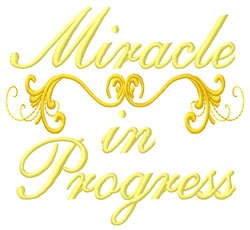 Manikkam Suthanthiran, the Stanton Griffis Distinguished Professor of Medicine, chief, Division of Nephrology and Hypertension at Weill Cornell Medicine in New York.
Suthanthiran, who also holds the role of chief, Department of Transplantation Medicine and Extracorporeal Therapy at NewYork-Presbyterian Hospital, highlighted the difficulties of organ transplantation and how the procedure essentially defies our biology.
Joseph Murray, a pioneer of organ transplantation who conducted the world's first kidney transplant in 1954.
The future of transplants is tremendously exciting and offers hope for the hundreds of thousands of people around the world who are in need. Suthanthiran, who was speaking at WCM-Q to an audience of physicians, researchers, students and healthcare professionals, said that xenotransplantation, whereby organs from other species are used, is a promising area of research that could potentially relieve the donor shortage.
Murray was able to bypass the body's natural immune-response system as the transplant was between two identical twins. Karsten Suhre, professor of physiology and biophysics at WCM-Q, are working on the development of noninvasive molecular tests to make transplants safer and treatment highly individualized.