Heavy cream, the chocolate spread, a little bit of cayenne if you're feeling naughty, and crushed pistachios. In the 80's I was too young to make my own decisions and my mom totally moussed me up.
Yes i wore hair moose in my hair I had a perm and that's what I used to keep the curls.
Yes, I have an obsession with hair product and have a whole closet of product that I have purchased over the years and cannot bring myself to throwing it away….too much money!
It can be used as a daily day cream, can be applied after cleansing the face in the morning.
I have been using many Pond's products so I had a great expectation from their new cream. To save mt skin to be dry I always cleanse my face with my cleanser and then apply it in a less quantity and in this way my skin doesn't feel dry at all even it looks more bright and healthy after applying it. It has SPF 20 but as I apply it in very less quantity so I don't think I get the advantage of its SPF completely. I'm not sure about the fact that it reduces spots from the face after using it, maybe a long use will give this advantage. I'm happy about this cream but not fully, because it's not like Pond's other creams, I have used till now. I'll recommend it to my readers who have oily and combination skin and live in such a place where the weather has humidity.
I am always on the go, especially around the holidays, so I rarely have the time to dedicate hours to a hairstyle.
I gave their products a spin before a holiday party coming up tonight to see if they'll live up to the hype.
First, I lathered up with Design Essentials Natural Curl Cleanser, which I was pleased to discover has peppermint and rose hip oil as well as soy bean extract and green tea. I washed my hair and it definitely felt moisturized afterwards but not sticky (I hate that!). I then used Design Essentials Moisturizing Conditioner which boasts jojoba and sweet almond oil. I love updos for holiday parties so I pinned my curls up and added the same Colette Malouf headband I wore to the Met Gala.
All you have to do to enter is share your time-saving hair story and show off your fave holiday look. Step 3: Get out the vote!– Share your entry with friends and family and tell them to vote!
Glamazon Jessica is a suburban girl who left a quiet New Jersey town to pursue her dream of becoming a journalist. The Little Scholar: Change of season, is time for a change of style with this dapper collegiate look.
You don't have to worry about tangles or the morning regime with this hairstyle – all it takes is a quick brush and product.
Not sure if you heard the word (nope, not bird), but Hershey's recently released a new line of Spreadable Chocolate, and it has caused the most beautiful destruction in my home.
Hershey's wants to send one (1) of my readers a kit with all three (3) spreads in it, plus some yummies to spread them on! Of course you can always follow me here, here, here and here and leave an additional comment letting me know. However, I never throw anything away so I probably have a can in the back of my hair care closet. When Pond's sent me their latest WHITE BEAUTY DAILY SPOT LESS LIGHTENING CREAM, I was very happy to try out it on my face.
I noticed first its price which is surprisingly less in comparison to their other skin products which is really a good part of it. The jar is stylish white a pink lid but the whole of it is a bit heavy and inconvenient for traveling but looks pretty while kept on the dressing table. It claims to make your face spotless but after using 15 days, I didn't get any noticeable difference on my only tiny brown spot on my forehead but that spot is quite old so may be it might take some long time to reduce but overall it's a good cream especially for oily and combination skin toned people. The most disappointing part of this cream is not to moisturize my skin completely in this season, I can't even imagine to use it in winters. I need something that I can do quickly (with minimal amount of effort) that still looks fabulous. The brand prides itself on cutting down natural hair prep time, which is exactly what I need!
This is a miracle because bantu knots take notoriously long too dry and typically, my roots are still wet the next morning. You can win a Design Essentials Natural gift basket and a $100 gift card by entering their contest on Facebook. You could win a gift basket of the Design Essentials Natural Collection, including their three newest items, and $100 gift card just in time for the holidays. The opinions expressed herein are those of Glamazons Blog and are not indicative of the opinions or positions of Design Essentials. After landing an internship in the fashion closet at Marie Claire, she somehow ended up in the wonderful world of fashion.
This season it's all about the bob, and because it's so easy to style and manage for kids we give it five stars. Complete this look with a vintage inspired outfit, try mixing and matching textures and neutral toned skirts, tights, boots and jackets.
The perfect mix between spikey and smooth, this faux hawk is all the rage and it's fairly easy to style too!
I made a most simple mousse using Hershey's chocolate (WITH ALMOND ugh) spread, and it has wreaked the most wonderful havoc in my mouth.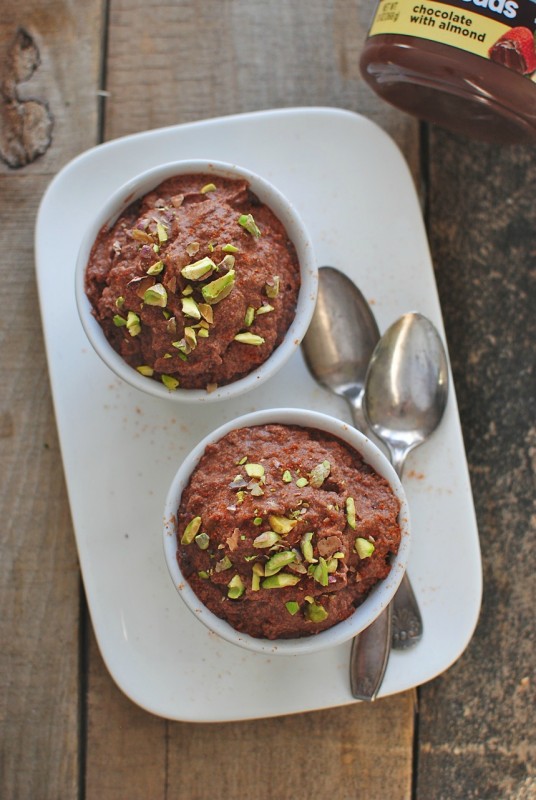 After using this product for about 15 days, I'm now able to write its review in true terms. But it's my personal opinion based on my own experience, I'm sure it's an ideal cream for oily and combination skin. Let me tell you, detangling was significantly easier than normal with Design Essentials Moisturizing Conditioner.
Our kid's hair experts have created a list of some of the feature hairstyles that are trending this fall. To achieve this look, start by getting a trim and then adding in some layers to frame the face.
Ask your stylist to trim the hair, leaving it a bit longer in the front and shorter on the sides.
The price is very reasonable and it's very nice thing for girls who can afford it very easily. On any given day, you'll find Glamazon Jessica blogging like a madwoman, adding to her collection of Louboutins, interviewing celebs and sneaking off to red carpet events---all while having a blast. The back of the hair should be longer than the front and layered more heavily around the sides. Girls with long hair can master this style with a quick trim, and some additional long-layers around the face. Create a great faux-hawk by putting Funky Spiker on your fingers then working the hair straight up.
For added volume, blow hair dry upside-down and use a lightweight mousse, like our Morning Miracle Mousse Styling Spray.
Find a unique fall hairband like the one pictured here, or make your own by finding some brown lace with elastic, ribbon flowers and a vintage broach.
To style, simply tousle with a volumizing gel like our Silly Slicker Ultimate Sculpting Gel. Spray a few pumps right into your hand and work fingers out from scalp to ends to help create volume. Take small sections of hair and wrap around your fingers and count to ten to create small loose curls. We recommend using some Amazin' Stay & Spray Hairspray to help amp up the volume and give her that 1920's flapper do. For the full collegiate look, try paring this style with a patterned-knit sweater and a collared shirt underneath.
Accessorize with a pearl necklace or a lace headband for added glam, and she's ready for the runway!