Athletics Australia (AA), with input from its Members Associations (MAs) and many other stakeholders, is working to develop a long-term vision and, from this vision, a new strategic plan for Athletics in Australia. As part of the consultation process, a series of workshops are being held around Australia in the coming weeks. Positive psychology is receiving huge interest around the world, especially post GFC, by businesses looking for new ways to create positive momentum. Denis is a qualified expert in Strategic Business Planning, Marketing and Positive Psychology with over 30 years of successful business experience. Julie is a specialist in Business Development, Commercial Networking and Client Relationship Management, with a successful track record of over 20 years in sales and marketing.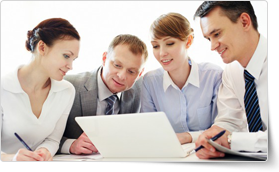 The SYNERGY Coaching Team is made up of experienced experts from a variety of Business Disciplines. Whilst AA and its MAs have taken responsibility for facilitating the planning process, the aim is that the entire athletics community in Australia, and the various partner orgnaisations, are all actively involved. We will help you find the right people for the right roles and ensure your best people are working on the best opportunities! The goal is that the whole sport shares, supports and helps to deliver the common vision and strategic plan that results. We guarantee we can help your Business GROW, improving performance & productivity, increasing PROFITABILITY.
As far as we are aware, we are one of the few organisations in Australia focusing on the benefits of creating an optimistic business culture and who have a profile tool which supports this; measuring strengths such as Optimism, Courage, Resilience and which can match communication styles to industries.
Businesses that have the foresight to create an optimistic culture in their workplace are guaranteed a measurable difference in increased productivity and profitability. We provide workshops and in-house training showing how to implement positive psychology and create an optimistic business culture.