With over six years invested in development and field testing, we believe that the Innovative Reel Technologies® spinning reels have reached the pinnacle of performance levels. A C-Dory will take a tremendous amount of weather and be able to go slow with good fuel economy in poor conditions better than most boats. Sound deadening of glass is also something I like, but again, a builder can produce the same sort of results with metal and insulation if they intend to. Speed: Being able to cruise between 18-24 knots on an average day without pounding is a big benefit.
Helm: I enjoy having the helm in the mid part of the ship as it reduces the bouncing associated with having a helm up towards the bow. Visibility: Having a raised helm area is really nice both for viewing whats in front, as well as being able to look to the stern and see how the gear is working. Cockpit: Open, uncluttered, bolsters and toe rails, and the gunnel coming up to at least mid-thigh.
Bow access: Being able to get to the bow and cast off the front is a very nice boat feature. My 2352 trophy does about 18-25 MPH depending on the day and how hard I push it, will a CAT do the same? Agreed Seasports have a lot of storage and nice cabin's but the free board I saw at the show last year and the helm being so far forward were not for me. Have driven a 22ft starcraft islander with hard top out before, and while I did pound a little more it was comforting to know that a widow maker would bounce off and at worst dent the hull vs glass which would possible cause a hole and take on water. Casting off the bow is good but you need a washdown hose on the bow if you are landing fish there.
There is one boat that I would love to own and that is a Shamrock with a mid engine inboard. The cause seems to be typically an IO with a seal leak, it would be curious to hear what the CG data says. Again, however, for the same (or less) money I would really encourage a guy to look at the lowe boats.
If you are looking to stay under 10K, I would definitely take a hard look at the Alumacraft Navigator Classic, or the Lunker 165 CS. If you spend some time looking for the Navigator classis (or the original navigator) you'd have a really nice rig for easilly under 10 grand. I've been spending alot of time crusing the internet boat classified ads, visiting the local boat dealers, and I made it to a couple of the local boat shows. Here's a list of eight different boats that are all very similar in their layout, storage, livewell space, seat configuration, rod locker space and horse power ratings. The two motors that I think would best power one of these rigs would be either an Evinrude E-tec or Mercury Optimax in 90- 115 Horsepower.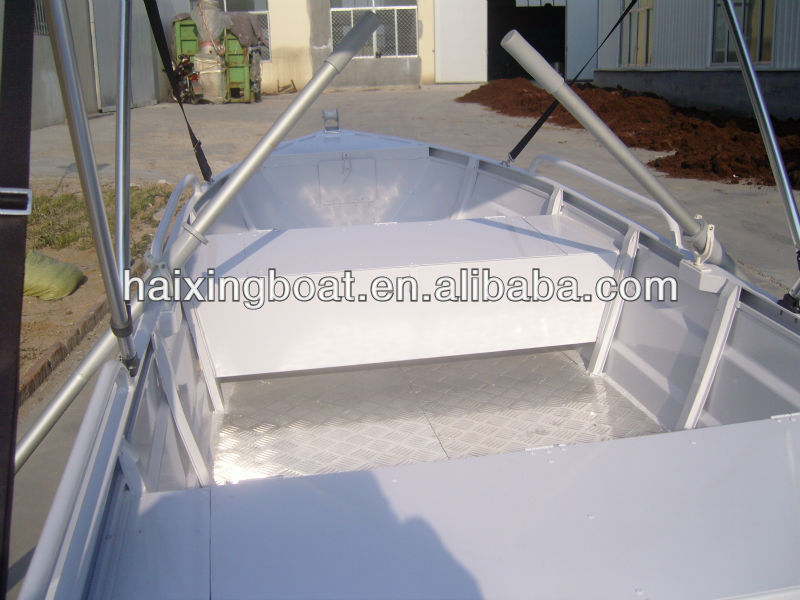 Now it's just a matter of finding the right combination of boat, motor, trailer and price. Some of my other favorites include the Lund Angler (no longer manufactured), Alumicraft Navigator (1650 & 1750), the new Lund Predator, and Crestliner 1850 & 1650 Fishhawks. I had the vinyl flooring package and made a great rear casting deck that fit snuggly into place.
I would also add that on windy days you can also throw up a sail and the boat will drift even faster away from your intended fishing spot.
Minus is that the flat aluminum hull design does not make for a dry ride in wind or wind and waves. If you require further details regarding the transaction data, please contact the supplier directly. Durability is our top priority and easily achieved with our patented aluminum housing design components. Some of the newer models that I've seen, even fished out of that 178 that made me smile ear to ear when I heard the price, I was really impressed. I really think there are quite few aluminum boats that would make for a great muskie fishing layout. One weakness is they don't have the warranty of some of the other larger manufacturers. They still sell my boat layout as the 1700 model but the front deck is shorter than it was previously. The rear deck was pretty narrow ordinarily and the person fishing the back of the boat had to snake around the rear butt seat prior to the deck installation.
The 600, 700, and 800 series spinning reels are now available in stock and custom configured options.
Our reels are intended to last a lifetime; designed for serviceability and backed by a team poised to exceed any customer expectation. The pilot house is small and the fwd bunk is barely big enough but layed out for fishermen. You pay for this 10 years down the road with high shop bills and limited DIY opportunities. Front deck is 7' long and rear deck is layed out really well for the guy fishing in the back. Our innovative fishing  reels feature the patented SPIN POWER GRIP™ fishing reel leg, which provides superior leverage and is exclusively available through Innovative Reel Technologies. 200 gallon fishbox under the pilothouse, the only one I have ever seen built at the factory that is suitable for TUNA!
The Navigator classic is a bit wider (I believe an 80 inch or so beam, and will take up to a 75hp motor.
Wish it had a dual rod locker as it gets a bit crowded with two guys fishing multiple rods. There are lots of really seaworthy boats out there, many that are older such as Sea-Birds, Tolly's and others.
Usually from a a bad seal associated with drive shafts or from any of the favious below water line fittings ect.
It's a reasonable rig at a reasonable price, and being able to look beyond the little things is sort of essential. Like I said, I'm really considering it for a couple years until some student loans are paid, and keeping it, and getting another Tuffy. Layout is very similar to the Navigator 165 (the new 2005 model that was on the showfloors in late 2004. They are laid out very well for what I like to do, but the 12degree deadrise is the compromise in why they are a little rougher in big waves. Any glass boat has a history and some brands (especially the lower cost ones) have a terrible reputation for lamination failure and blistering. Most of the other boats mentioned here have a deeper or steeper deadrise which cuts through waves a little better. I agree with everything that one last cast has said, as well as others here about the Fish Hawk 1750. Rough water's rough water, all depends on the pounding you want to put on your body and your rig. In the past I fished out of a Crestliner, Princecraft, and a couple other aluminum boats, bottom line they all have their great points but the reason I settled on the G3 is the storage space, working space and mostly the design and comfort. There are lots of good options today, and I can tell you as most guys would, new rigs are HOT lucky their first few years, they really are. The 140 is a cast iron engine that is used by many utility engines (hysters, welders) as well as boats.
Nothing better than good fishin in the new ride, it always seems to go that way the first couple seasons. Only complaint I have is the nose runs a little higher than I had hoped, good trolling motor makes up for that though. There are some magnificent and beautiful lines produced on metal boats but typically these are mega-expensive. All of the boats you mention are in the upper teens to low 20s with the two motors you have picked out.