I'm thinking maybe not necessarily a "house"boat but maybe like a Festa del Redentore boat like in Aria: The Natural. But yeah, I def want to do something like Festa del Redentore with these boats.It would be a fun thing to do with sims. I used a CFE trick to place a pool ladder on the foundation to make it look like it's a ladder that can be used to get on and off the boat. Given the fact that you need a little space to walk around on the deck, it would really be a small lot, espcially if you're bringing children or pets on board.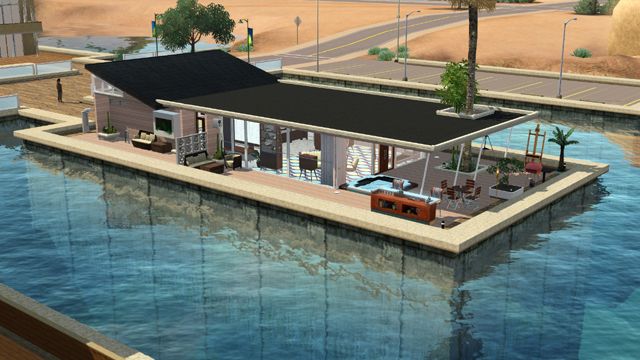 I've designed a fake small houseboat (posted above) and I was able to fit all the necessities without even needing ladders or the small bathroom. Plus, it will help to make houseboast that don't look like they will tip over the minute you try to leave port with them lol. I will probably put the parents room in the basement and then add windows so you see the fishies and merms.
I think the A Team designs the walls and floor while the B Team is in charge of furnishings.
And it was more Asian looking than Italian so maybe you would possibly be interested in it too?