I remember one character, Hope, living up to his name by inspiring in me the fervent hope that he'd die a miserable death, partly digested in the stomach of some terrible creature like an ill-advised kebab after a heavy night out.
Well, yes, but slating a game for that is a bit like slating football players for their off-the-ball antics, or the casts of soap-operas for their acting. If Versus XIII ever comes out, it'll be the decider on whether or not I continue to follow the series any more. Your browser does not support inline frames or is currently configured not to display inline frames. Nice woodchipper design Brickwild, it does look realistic! Your second versions have definitely improved, and good to see them in various colors. I recently discovered that there's a variety of affordable wood chippers for the home garden. The drawback is that it takes a long time to feed a tree branch-by-branch through what is essentially a high-powered shredder.
In the future, I'll be able to use the wood chipper every spring when I clean up my yard.
It's a bit like what would happen if you gave a group of Big Brother contestants guns and swords and told them to moan a lot while repetitively hitting passers-by. Either A) it will fix the flaws of XIII and make the game a respectable entry in the series, or B) it will waste even more development time when they could be making something actually good.
FFI – FFX and FFXII were great titles, but the company are really putting me off with XIII and XIV. For months I've been looking at a pile of branches that needed attended to, so I decided to try my wood chipper out.
The chipper works great and has been making a nice mulch that I am planning to use in the walkway behind the garage.
Some corners of the internet would have you believe that XIII murdered Aerith, or maybe invaded Iraq. By having XIII's beginning be its slowest and dullest portion, Square-Enix built a giant hurdle for gamers to climb over, but real gaming awaits for the many who persevere. A once-great series, reduced to spouting self-important drivel, and featuring charmless characters dragged painfully through a plot so dull, that players have forgotten what they were supposed to care about long before it happens.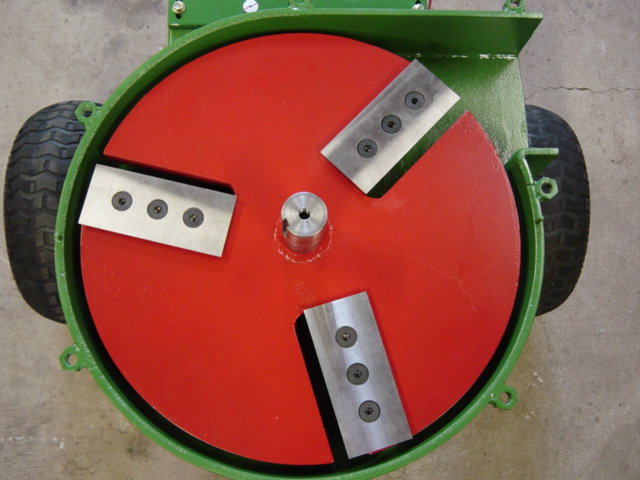 And worse, they spoon-feed the actual combat system to you over about twelve hours of unnecessary, mind-blowingly dull, hand-holding (responsible for poor gameplay comments in reviews).
The world opens up, the story gets sidelined, and the strategy really hits home (plus, it has to be said, XIII is extremely pretty). And when story and characters are cited as a primary issue… We do need to ask ourselves whether or not the Japanese responded to the story and characters differently than we did. Apart from committing the cardinal sin of not being Final Fantasy VII, what has Square-Enix's red-headed stepchild done to provoke such ire?
Cos if the sequel can live up to its predecessor's strengths, we should all be so unlucky.
I mean, we cried when Aerith died, but most gamers would happily see the cast of XIII fed through a wood-chipper.