Wooden Boat Plans for Amateur Boatbuilders – Excellent Performance, Simple Construction, Step by Step Instructions Australia, USA, UK, Hungary, S. Sadly my father Malcolm Eggins passed away yesterday in Grafton, he'd been sick for many years and fortunately in the end he went quickly without any suffering. Malcolm and Darryl along with Frank and Mark Bethwaite, the Downes brothers, Vic Hammond, Michael Nash and many, many others were responsible for the development of the NS14 class sailboat in Australia. Many of the innovations that have been passed on to form part of the appearance of modern racing yachts and dinghies were developed through the 1960s and 70s in classes like the NS14. The NS14 is  a peculiar boat in Australia where restricted classes (where you can alter the hull shape and sail configuration) often have unlimited sail area. This was very important in the development of my own thinking about boat design, though at that time I was a sailor putting countless drawings onto every piece of paper that passed my way. Malcolm and his son Darryl were on the forefront of many of these developments and were the first to build an NS14 with a self draining cockpit, which was promptly banned. They had big input into hull shape development influencing other designers in the cut and thrust of weekly and national racing. Malcolm also had a long line of building Moth dinghies before they sprouted any wings apart from rudder, centreboard and sails  They were like furniture. Wood is a main interest of mine and though the Eggins' moved to composite hulls (built in their shed at home to weights of around 8lbs a foot) the boats were also known for their fine woodwork as you can see from the photos here of the Moth and their last NS14 plus they spent many years innovating in wood.
Malcolm served many years in various positions at the Clarence River Sailing Club – a man who really put the time in to make a big contribution. By joining our free community you will have access to post topics, create your own image gallery to share with everyone, communicate privately with other members (PM), respond to polls, upload content and access many other special features. If you have any problems with the registration process or your account login, please contact us by clicking here. For those that are wondering about the kits I saw Mike Executone and the framed up boat very very very nice his finished boat won best looking boat for the weekend at the IMPBA District 12 race this weekend. Although I read a number of testimonials saying that this product was difficult to work, hard to apply, etc., etc. Just read the instructions for the application you are using, mix, and apply as instructed.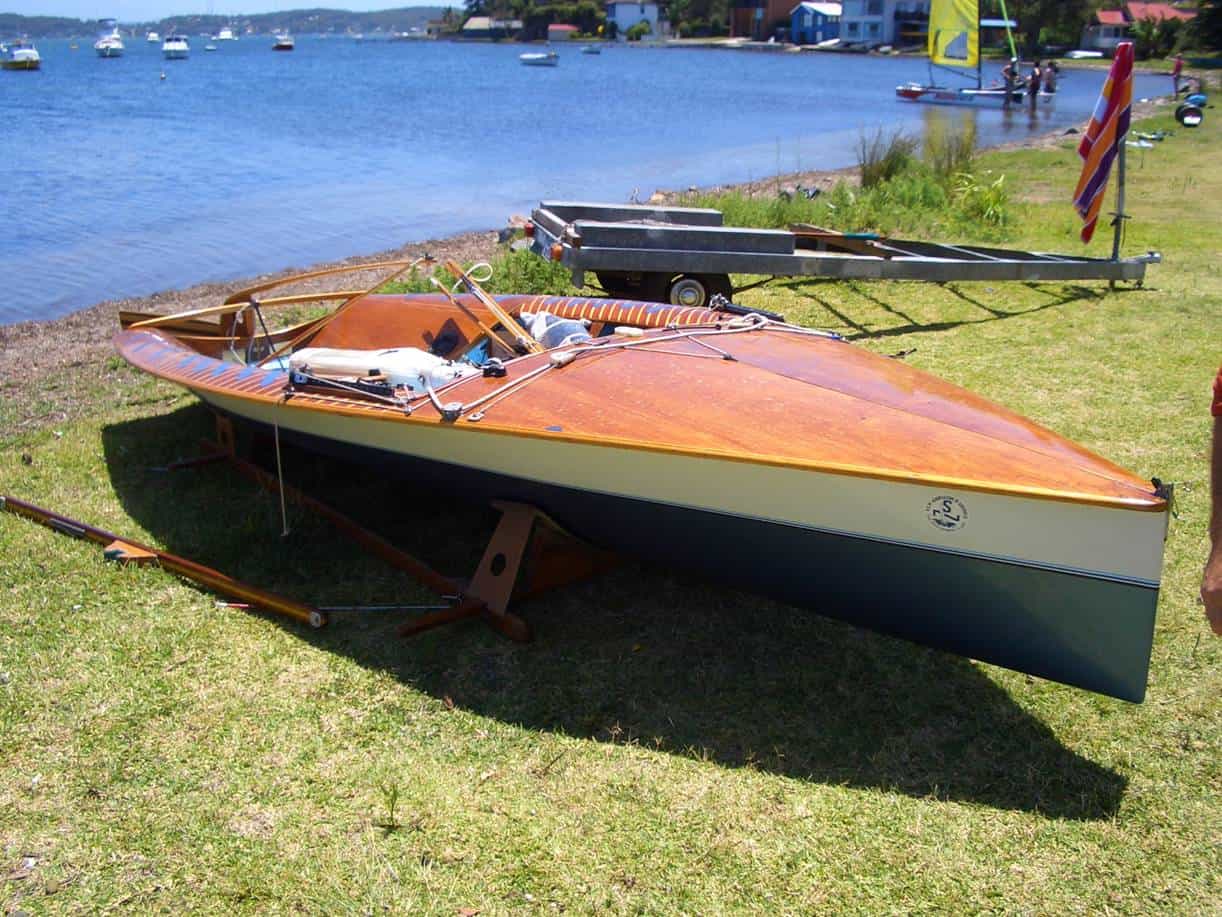 A little over a year ago I found your product on a wood boat forum and enquired how I may use it to make a 1954 boat with a destroyed canvas bottom float again. We applied PermaFlex and AL to the decks on our boat last year, went thru winter here in Valdez, AK with record snowfall. We are using it to repair a few spots on the bottom of our aluminum pontoons that we coated earlier.
Greetings I have applied your coatings to my forty year old fiberglass boat, before it leaked like a shower, it is now BONE DRY! Hi Sani-Tred and thank you for your time and genuine interest in our cardboard boat building.
According to the boat builder manager, Phil, the approximate size of our boat will be 12 ft.
I have never been so pleasantly surprised to purchase something that was as good or better than advertised. SANI-TREDA® is the only indoor waterproofing system that completely seals any basement permanently, no matter how wet or deteriorated. For a Limited Time we are selling our Quart Sample Pack for $75 which is 25% percent off retail plus Free Shipping anywhere in the US (Lower 48). The Australian sailing community has lost a well respected designer and builder of boats as well as a champion sailor. YES … that is a photo from 45 years ago- note the rotating timber mast and general lack of fuss in the water around the boat. I tried doing that a few weeks ago, but it would not let me and I never got around to contacting you about it. I've been working on my own design and the CAD side was the easy bit, sitting in-front of my scroll saw was a labour of live and it was lovin' long time!!!! My Fathera€™s dream was to fix it up so his grandkids could experience driving a wooden boat. I am kind of a perfectionist when it comes to things and I must say that I am very pleased with the results.A  I could see right away that your product was much more than a coat of paint even though it applied with a roller.
Also we have reduced shipping on our Mini Sample Pack to just $4.99 anywhere in the US (Lower 48)!
Malcolm won in a really competitive fleet on pure boatspeed – it was a pleasure to watch. The boat was in dry dock for 25 years and my father has since passed on but I didna€™t want to let his dream go. I bought it sitting in the water and when I took it out at the end of the year I have no idea how it was still floating.
A neighbor with a large sea boat came by the day after we painted ours and was pretty excited about our results…wants to do his with Sani-Tred as well.
You, Kent, Chuck, and Chili are all great guys, and hopefully will help grow the club with FE boats! I want you know that I am more than satisfied with the products you recommended for my job and with the results. I have attached a few pictures to show you how well the PermaFlex and LRB covered the old cedar planks and created a beautiful water tight bottom. I contacted the Sani-Tred Support People, who informed me that I had to strip to bare wood. I was totally amazed that it filled in all the cracks and joints covered the screw and nail heads and still ended up with a smooth look. Thank you very much for your advice, for creating a truly unique and great product, and for helping me get an old boat back in the water again.
I was still skeptical so I can to your site and picked it up and talked with your people in person.
I used the LRB & TAV mix to repair the holes and weak areas and several coats of PermaFlex as the finish coat.