Above: Les Burton roars through the chop on the Sunday run in his 1957 16' Century Resorter. From the sumptuous Texas barbecue at Sarah and Al Kroemer's farm to the show on Saturday, to the party at Mildred and Bob Van Guilder's house on Saturday night to the run on Sunday, the annual Ride 'n Show went of without a hitch.
Below: Scott Reichardt and crew grace Lake Lewisville in Scott's prototype 1946 20' Chris-Craft Custom Runabout. Above, Stacy and Brian Fielder's beefy 1956 22' Shepherd utility rose above the fray, and the spray (most of the time) to serve as the camera boat for the run. Below: Tom Weber in his 1956 14' Yellow Jacket Riviera and Phil Wolff and crew in Phil's 1959 16' Century Resorter speed across Lake Lewisville.
Membership Chairman Mike Gomes reports that as of the Ride 'n Show, we officially have 70 current members in the Wooden Boat Association.
New members have become active in meetings and events, bringing new boats, fresh perspectives and new ideas to our club.
Below: Using silicon-bronze square-drive screws, the boys fasten the butt blocks between plank sections from behind, thereby avoiding an irregular bung pattern on the outside hull.
Above: Troy applies mahogany colored 3M 5200 sealant to all joint surfaces prior to laying up the planks.
Below: A derelict original top plank is clamped in place for reference as Troy and Robin prepare the new top plank.
Join us on Thursday, September 17th for our monthly meeting and renew some old friendships. Please take a look in the shed or garage for the leftover parts or other saleable items you can donate to the club. Regardless of the method of construction all new boat build projects are only started once a suitable half-model has been crafted and the necessary naval architectural criteria calculated. David's Ben Nevis ChallengeDavid has Haemochromatosis and is in training to complete a climb up Ben Nevis this coming August. Many members drove or flew in from the Hill Country and beyond, making for a unique gathering of wooden boat enthusiasts.
Residents are invited to bring their own old wooden boat photos to the event, showing how important wooden boating has been to White Rock Lake in the past.f you would like to include your boat in the display, please contact David Kanally by email or phone 940-395-2742.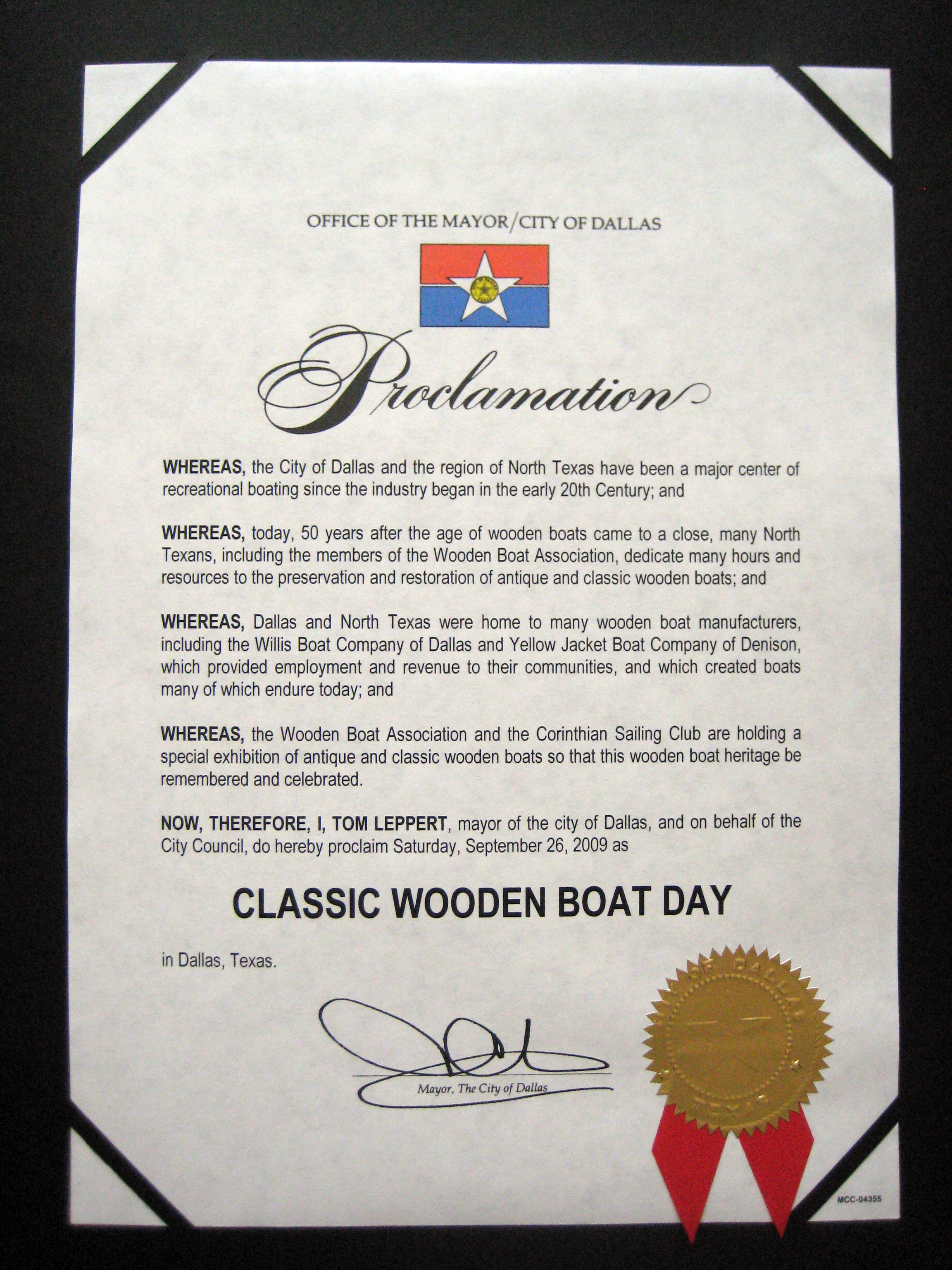 Long open-time for the compound allows plenty of time for placing and fastening the planks.Robin and Troy spend hours dry-fitting planks to assure tight seams well before any sealant is applied. If he can't be found in his beloved boat shed you may spot him on the river rowing his boat 'Escape' to build up his stamina. A 15-knot wind on Sunday morning made for some chop on the lake, but the run was exhilirating! The guys wisely completed all engine and transmission work, linkage and wiring prior to closing in the boat with side planking. WBA Secretary Richard Haug will be making one of his fact-filled and interesting presentations as well.