Once you selected the photos, use the button below to enter the photo numbers and pay for them. So organise your crew, get out the bunting and come celebrate one of the most successful seasons yet at the BSC.
BSC's inaugural Friday Afternoon [Non-Spinnaker] Series commences this Friday, April 1!
This is a very low-management series with no laid marks, no starters and no tender services.
Skippers will be required to text their first lap and finish times to David Stenhouse, Race Manager, on his mobile (see details below). Following the race, boat owners are invited to come back to the sailing club for drinks and a sausage sizzle. If you are not on the current entry list and intend competing, or, if you intend entering and require assistance, please feel free to email David for further information. To kick off 2016 we are excited to announce that WAFF, the new European wellness workout, is now available at the Balmain Sailing Club and are offering discounted rates to all members!
WAFF is a perfectly balanced physical, mental and emotional workout on a WAFF cushion, focusing on balance, core, postural rebalancing & relaxation.
The racing committee of Balmain Sailing club is abandoning the race due a severe thunderstorm warning. Ours is the only West-of-the-bridge-club to provide a tender service to moored yachts before and after racing but it comes at considerable cost in terms of wages, fuel, maintenance and wear and tear. These boats are also vital for our Sailing School operations and their reliability is essential.
To meet these requirements we have no choice but to spend close to $20,000 on two new Yamaha outboards so if you are a yacht sailor who uses the tender service or a dinghy racer who benefits from the rescue boat facility I am asking for your help to buy these new engines. The Club generates a large amount of rubbish such as food waste, cans, bottles and carboard, and it costs us money to have all the rubbish removed. Unfortunately users of the club also leave their rubbish on the Deck, or in our bins, for the Club volunteers to get rid of.
Over the past two years we have gotten rid of a wide variety of rubbish that had nothing to do with the Club itself. Recently the old steel trailer, heavy rope and a large amount of Vegetation has been removed from the Club. This year the Balmain Sailing Club Christmas Party will be held on Sunday, 20th of December following Race 7 of the Spring Series. We'll enjoy a delicious buffet meal along with desert, and an afternoon visit from Santa and his little helpers. We'll be moving the Spring Series Race 7 forward to 1pm to make way for the festive celebrations.
I have had lots of feedback from competitors and partygoers about how effortless we made the 2015 regatta look. On behalf of all of us please join me in thanking these people who in big and small ways put in the hours and hours of work that made the regatta look so easy for those who enjoyed it.
If I have missed your name please accept my apologies and thanks and let me know so you can be included in the roll. Mike, Chris, Dave, Wilhelm, Silke, Leanne, Tommy, Marilyn, Nigel, Colin, Bryce, Michael, John, Henry, Leisl, Lindsay, Hoddo, Anni, Michael, Kathie, John, LYN, Garry, Nick Storey, Nick, Linda, Ryan, Fiona, Rod McCubbon, Steve Jackson, Simon, Chantelle, Mark, Paul, Michelle, Angela, Marie, Undies, Brian, Neil, Barb, Alan, Sue (Fletcher), Sue (Durman), Wanda, Geoff, Lindsay, Paul, Michelle, Patti, Andrew.
Thank you to all of those who sailed, served, swept, cooked and constructed and carried rubbish to make Balmain Regatta 2015 such a spectacular day.
Enjoy the spectacle of the Balmain Regatta with family, friends or colleagues with a VIP Regatta viewing experience on board the magnificent Sydney Heritage Fleet yacht "Boomerang", hosted by Angela Catterns, celebrity presenter & Rear Commodore.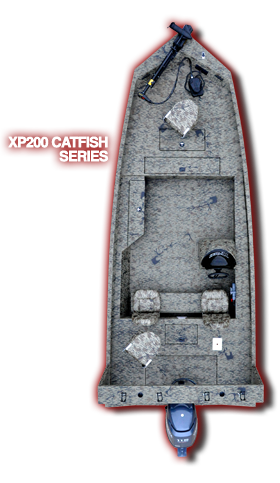 Our Twilight Series is again upon us, and that we have just 17 keelboat entries a week-and-a-half out from race 1. Rumour has it the legendary San JoJa ('The Yellow Shitter') may be making a come back! And please note that the club's fantastic new marina is now available for up to six boats from a little further afield who would like to come back to the BSC post race to enjoy the presentation, and to meet fellow competitors. Finally, it is with sadness that I note the passing in August this year of Robert McGrath, owner of Luce Change, and winner of the 2014 BSC Pre-Christmas Twilight Series and on behalf of the Balmain Sailing Club I extend our sincere condolences to his family. WHEN Balmain Sailing Club first called for information about Balmain's first female sailor, Irene Pritchard, it only had a photo of her in her boat Zephyr and a couple of lines of information. Pritchard wearing a medal for winning Sydney's Anniversary Day Regatta and has fleshed out her life story.
In 11 starts, Pritchard won nine, including the 8ft race at the prestigious Anniversary Day regatta. The Anniversary Day crowd cheered when she was presented with her medal, and the event's chair man, Dr Burne, said that was the first time a lady had sailed a winner at any regatta held in Sydney. Pritchard skippered Procella in the 1899 Balmain Regatta, the first woman to compete in it.
Balmain Sailing Club commodore Campbell Reid said it was wonderful to put a face and a life story to a true Balmain pioneer.
The Irene Pritchard edition of the Balmain Regatta will be held at the club's premises on Water St with an onshore picnic, music and celebration.
Please join us for this special edition of the Regatta which is a celebration of women sailors. The Race entry links on the Balmain Sailing Club web site will now take you to the Topyacht entry system.
If you have already entered and paid for the 2015 – 2016 season using the old system, you will be manually transfer you into the new system.
I know you will join me in congratulating our new committee members and I look forward to another year of achievement and great sailing.
Liesl says she brings a positive and friendly approach and the ability to form and maintain positive relationships with people from all walks of life. She says that the club is in an excellent position, following several years of change and improvement, with a vibrant and engaged membership and is a wonderful place to sail and the perfect place to enjoy a quiet post race lemonade with some of her favourite people.
She is looking forward to working with the committee and members to keep making the BSC a better place to sail.
Geoff joined Balmain Sailing Club when it was a small and friendly club and believes he can bring not only his sailing experience but also his management experience and enthusiasm to see the club progress into the future. Simon has been the Vice Commodore of Balmain Sailing Club and has resigned as per the constitution that requires 50% of the directors to resign each year. The BSC Annual General Meeting will be held at 10am on Sunday July 12 before the scheduled winter race. All community-based clubs rely on the energy and enthusiasm of their members and in most clubs many roles fall to only a few people and we all know that many hands DO make light work.
Please think about any contribution you can make and come to the club a couple of hours early on Sunday July 12.
Our freshly finished pontoon and a swarm of volunteers painting, building fences and removing rubbish. The Annual General Meeting of the Balmain Sailing Club will be held in the clubhouse commencing 10am on Sunday 12 July 2015. The BSC has 8 directors of which 4 are required to be elected each year for a period of 2 years.
Members wishing to nominate to contest the election are required to submit their nomination no later than 10am Sunday 28 June 2015. Rafting up provided a secure spot to hop between the boats, enjoy the company of all 'cruisers' and partake of the magnificent feast that emerged from the various galleys and picnic hampers, not to mention champagne ice buckets and eskys! Somewhat reluctantly, we raised anchor and in perfect bright sunshine and a moderate north-east breeze to enjoy spectacular broad reaches all the way back to Balmain. Sydney Harbour at its best and another great day for the Cruisers! Registration is critical to ensure you are kept posted of updates on future events, including any possible postponement or cancellation due to adverse weather conditions. Fun and effective at the same time, the classes are suitable for all levels of fitness - whether you are a sailor, an athlete, or have never set foot in a gym or yoga studio before.
Come for a meal and a drink to support the club and watch the thunderstorm from the club windows. Lyn and Kathie, two of our hardest working members always arrive for working bees with their trailer.
Be sure to book your tickets in advance for you and your crew as there are no door sales on the day. Price includes champagne on arrival, a light lunch and refreshments (soft drinks & water). She came from a local boatbuilding family and, as skipper of 8ft skiff Zephyr, forged a formidable reputation.
In 1904, she married boat builder Fred Carnaby and the couple moved to Nedlands, south of Perth, which was then bushland. Please come along to the Club 6.30pm Wednesday 2nd September for a briefing and discussion on this seasons sailing programme. Utilising the associated topyacht race entry system will simplify and improve the accuracy of our race administration. We will contact you individually if we need you to create a topyacht boat profile or provide any further information. Attendance at Board meetings have given her familiarity with Governance bodies and management roles have taught her basic financial management skills.
She has a passion for sailing and for the Balmain Sailing Club, which has taken her from a complete novice as a sailing school participant and has launched her on a lifelong and very humbling journey of learning to sail. She joined the club as a sailing school student and since then raced consistently as a crew member and (recently) a boat owner. If you brought it into the club, then please take it away, Please don't leave donated items without checking with a committee member first. She has been successful in securing funding from several Government and non-government agencies.
Together with Benjamin Williams, Alena has been responsible for the club's social media presence, newsletters and website updates for over a year. The nomination should include a short outline of their experience and why members should vote for them. Cost of the tipping (and the labour involved) in the last two years has been donated by the girls.