GHENT, March 14, 2012 – ADAM Software, global marketing and media solutions provider, has acquired Van Gennep Media Automation Consulting BV.
ADAM Software and Van Gennep formed a strategic alliance in 2010 with the aim of integrating digital asset management with editorial workflows for an improved management of multi-channel publishing. Following the acquisition, Van Gennep founder Ton Van Gennep will become VP Publishing Strategy at ADAM Software and drive the continued development of editorial planning, management and publishing workflow solutions such as PlanSystem. Van Gennep provides integrated media publishing solutions for the editorial and creative industries that want to publish new content now. We have an in-depth understanding of publishers' business challenges that helps us to deliver a unique culture of personalized customer support, while bringing excellence in editorial content software that serves everyone equally.
Van Gennep is a specialist in editorial management and publishing workflows and produces one of Europe's leading publishing solutions.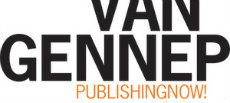 They are a tool for improving efficiency, controlling costs and measuring marketing effectiveness.
ADAM Software's DAM and business process management system is used by companies such as Microsoft, LEGO and McCann Erickson.
ADAM Software and Van Gennep will continue as separate brands supported by their dedicated technical and customer support teams. We offer enterprises the ability to manage, structure and deliver media between people, processes and systems. Today's real-time content delivery through diverse media channels demands integrated and user-friendly systems that speed up the process of editorial content creation. The acquisition of Van Gennep is the next step in ADAM Software's strategy to integrate industry-specific solutions such as publishing into its digital asset management (DAM) platform.
Van Gennep has a well-established position in the editorial market, supporting high profile customers such as Bauer Media Group (Germany, France and Spain) and Reader's Digest International (worldwide). Working with our partners enables us to implement our software globally while providing workflow solutions to all types of enterprises.
Since 2011 ADAM Software and Van Gennep have provided an integrated media management and publishing solution to Sanoma Magazines. What drives us is a passion to organize media intelligently, making it easier and more accessible to everyone.