Mix the honey, mustard, water, ginger & crushed garlic (and cayenne pepper if using) together in a measuring jug. Pour over the chicken breasts, easing them up slightly so the mixture runs underneath them. Season with salt and freshly ground black pepper to taste and bake in the oven for 45 to 60 minutes. Serve one chicken breast per person with some of the cooking sauce drizzled over the top of the chicken.
To pan fry, heat up a frying pan and add the chicken breasts - dry fry them briefly to give them a bit of colour and add the cooking sauce, mix well and cook for about 20- 30 minutes over a medium heat.
In large skillet coated with nonfat cooking spray, combine chicken, oregano and garlic powder.
Meanwhile, prepare Parmesan Pinwheels: In medium bowl, stir together Pioneer Biscuit & Baking Mix and 1 cup milk to form a stiff dough.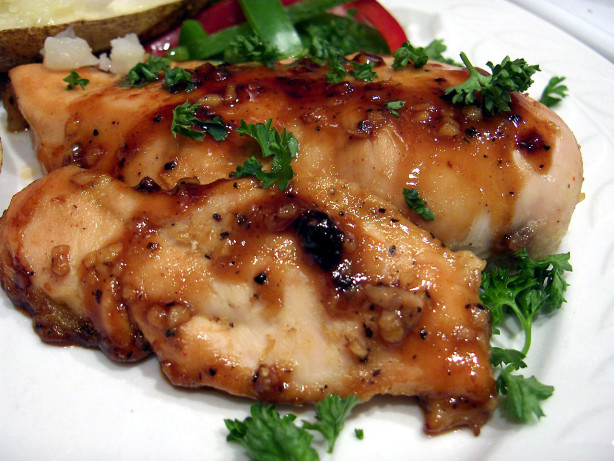 Pour chicken mixture into a 9x9x2-inch baking dish or 2 quart casserole dish that has been coated with nonstick cooking spray. Give your kids a real treat by making this easy KFC style chicken!Photo 11 of 15Low Fat Butter Chicken: Here is the recipe of a low fat butter chicken. Combine chicken pieces and buttermilk in a large zip-top bag and marinate in refrigerator 1 hour, turning occasionally.
Remove chicken from first bag (discarding marinade) and shake in flour mixture one piece at a time.
I used a whole chicken which I quartered and baked it on at oiled rack at 200C fan forced for 50 minutes though I did leave the skin on and the chicken was nice and moist with the outside being crunchy.
It's a very easy low fat chicken dish, which can be pan fried or baked in the oven - I prefer the latter method, it's much easier! Thanks for the cooking tip -- my package of (10) tenders weighed 1.20 lbs; perfectly cooked in 13-14 minutes!
I'm a bit embarrassed for my husband who scarfed down so many of these, I thought he'd burst, so I spread a tarp over the dining room just before dinner. I much preferred the pan fried one, it had caramelization and just plain looked better, the oven baked one was pale and unappetizing looking, although it was very good. The crust stuck to the pan when I turned the chicken over -- maybe because I didn't use parchment paper? I did use panko which I much prefer to bread crumbs for their crunch and served the strips with additional Frank's and a little ranch dressing. I would NEVER suggest cooking this recipe in a crockpot, that's why it is NOT mentioned as a cooking method ANYWHERE in the recipe - only pan-fried or oven baked.