Mix the honey, mustard, water, ginger & crushed garlic (and cayenne pepper if using) together in a measuring jug. Pour over the chicken breasts, easing them up slightly so the mixture runs underneath them. Season with salt and freshly ground black pepper to taste and bake in the oven for 45 to 60 minutes. Serve one chicken breast per person with some of the cooking sauce drizzled over the top of the chicken.
To pan fry, heat up a frying pan and add the chicken breasts - dry fry them briefly to give them a bit of colour and add the cooking sauce, mix well and cook for about 20- 30 minutes over a medium heat.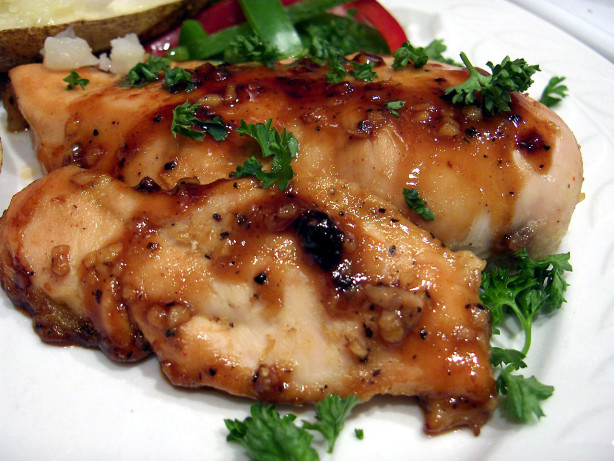 When you're cooking low-fat, there's no better medium than boneless, skinless chicken for tasty and versatile dishes.
It's a very easy low fat chicken dish, which can be pan fried or baked in the oven - I prefer the latter method, it's much easier!
Saute chicken strips and shallots for two to three minutes, tossing often, until chicken is partially cooked. I much preferred the pan fried one, it had caramelization and just plain looked better, the oven baked one was pale and unappetizing looking, although it was very good.
Add green beans and one teaspoon of lemon juice and saute for two to three minutes longer, until chicken is completely cooked and green beans are al dente.
I would NEVER suggest cooking this recipe in a crockpot, that's why it is NOT mentioned as a cooking method ANYWHERE in the recipe - only pan-fried or oven baked.