I know that chipotle peppers in adobo sauce are not available everywhere in the world, but you can substitute them with some other spicy pepper or even roasted red bell pepper. Welcome to Wing It Vegan!I am River and this blog is where I keep track of my favorite recipes.
They have a cheesy flavor thanks to that awesome thing that is nutritional yeast, and they are creamy and soft and everything that comfort food should be - without all the fat! Preheat the oven to 375 degrees F and spray four individual 5 inch ramekins with cooking spray. Pour about half of the remaining sauce to cover the potatoes and peppers and repeat with the other half of your sliced potatoes and chipotles.
It's a non-brainer of a recipe but it's delicious and satisfying, and it doesn't hurt that it's super low in fat!
To call this a recipe would be a stretch, but I will tell you how I made it in case you're in the mood for a super low-fat creamy potato casserole.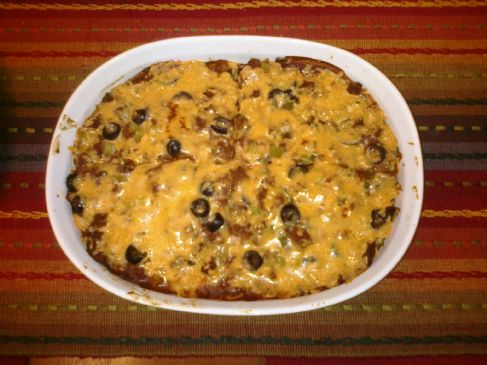 You could slice them by hand, but it would take a long time and your potatoes would start to turn that icky shade of pink that makes them look so unappetizing.
I seeded mine because I am a heat wimp, but you can leave the seeds if you want it to be super hot. You're welcome.) Bake for 45 minutes or until the potatoes feel soft when you insert a knife or a fork in the casserole.
You will need a whole batch of the Cheesy Cauliflower Sauce and the cornstarch needs to be doubled for this recipe.
If you have no choice but to slice them by hand, you can keep the sliced potatoes in a bowl filled with cold water to keep them from turning pink as you slice the rest.
I used only one chipotle pepper for all my individual casseroles and that was enough for my wimpy taste buds. Top with a layer of sliced potatoes (keep half of the potatoes for another layer) scatter some of the chipotle on top of the potatoes, and sprinkle with salt and pepper.
My oven doesn't like to brown things so I broiled these on high for two minutes after they were done. In fact, it looks excellent, and as soon as I recover from an overload of mashed potatoes and cauliflower, I'm gonna make it. One could make all sorts of casseroles with it, and it would go perfectly with any seasonal vegetable from zucchini to winter squash!