admin 19.04.2014
If you like this website, Please support by clicking one of these button bellowThank you for your time.
Vivian Maier is proof that the art world is no exception when it comes to falling in love with a good mystery.
The documentaries and exhibitions represent an ironic twist in the story of "Vivian Maier": Though the enigmatic and reclusive artist and nanny never publicly exhibited or shared her work, she posthumously captivated the art world after Chicago real estate agent John Maloof accidentally discovered a trove of her undeveloped negatives at a 2007 auction. The fascination with Maier has as much to do with her unknowable personal life that has been mined for odd details -- she reportedly used a fake French accent, never married and never showed her work -- as it does her unique and empathetic view on Chicago's seedier side.
The CPL exhibit is putting more than 50 silver gelatin prints culled from the 2012 book "Vivian Maier: Out Of The Shadows" on display, free to the public.
The exhibit from the CPL's special collections covers Maier's street photography and self-portraits from the 1950s to the 1970s. The exhibition presents Maier's journeys from the pastures of rural France to the streets of Chicago. Kraft said a live-feed of street photography from everyday Chicagoans will be streamed as part of Maier's exhibition.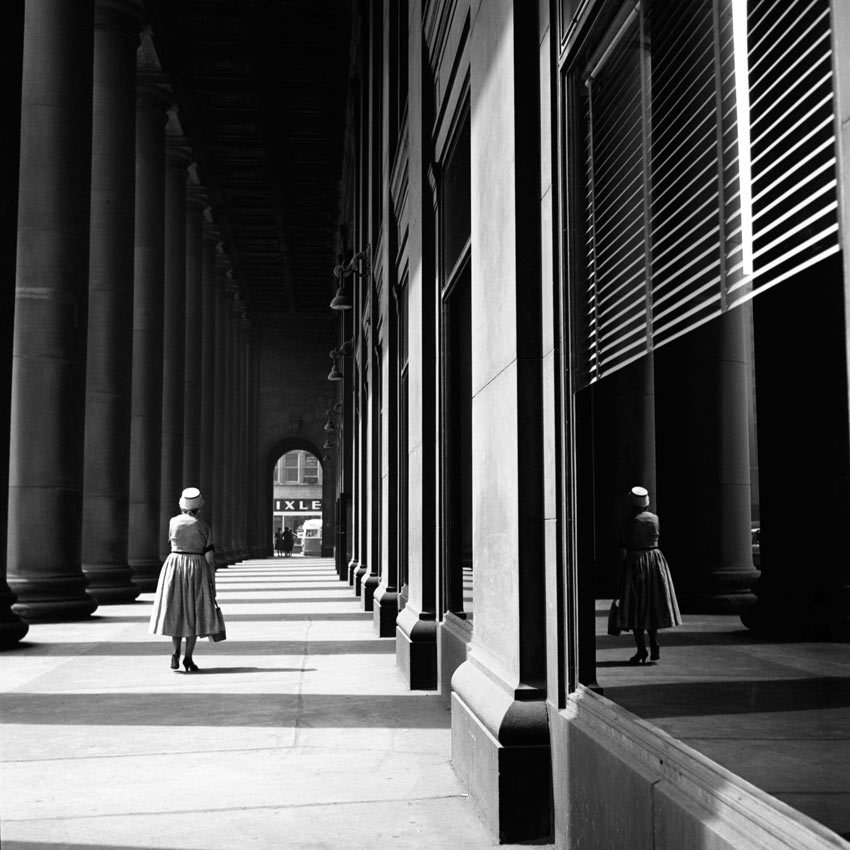 Maier's unique ability to brilliantly capture the ideas and spirit of the period of the 1950s to the 1970s are particularly apparent in shots of Chicago's famous Maxwell Street and protest scenes shot during the social unrest of 1968.
28 in the Special Collections Exhibit Hall on the 9th floor of the Harold Washington Library Center.