03.04.2015
Although you might not have found your perfect tattoo in the list above, you are no doubt starting to visualize one. All of these impressive photos of alcoholic beverages under a microscope uncover the elements that make up some of our preferred tipples.
Anna's "true love" turns out to be an opportunistic douchebag who just wanted to marry her because she was a princess. Opportunistic Douchebag goes after Anna's older sister, Queen Elsa, with a sword intent on killing her and usurping the throne.
After Anna is resurrected by the giving of love, not the receiving, and after the fjords melt and the endless winter is ended, everyone is standing around on a boat having a nice time. A team of three makeup artists worked in just one day using about 4 tubes of Dermablend Professional Leg and Body Tattoo Primer and Leg and Body Cover to conceal Genest's skeletal tattoos from the waist up.
Thanks to whoever sent me this whose email I tried to find but couldn't because I was mid-bender when I marked this to write about last night.
Geekologie is a geek blog dedicated to the scientific study of gadgets, gizmos, and awesome.
Honestly, we all know that first day back in the office after a long weekend pretty much nothing much gets accomplished. This entry was posted in 2014, Awkward, Coffee, Comedy, Douchebaggery, Etiquette, Events, Funny, Holidays, Humor, Life, New York living, NYC, People, Pet Peeves, Rantings & Ravings, Rudeness, Uncategorized, Vacation, Weekend Getaway, WTF and tagged annoying, awkward, back to work, coffee, coworker, Douchebaggery, etiquette, events, funny, holiday, holiday weekend, humor, job, life, long weekend, Memorial Day, Memorial Day weekend, nyc, NYC Life, office, people, pet peeve, ranting, rat race, raving, rude, shut up, three day weekend, vacation, weekend, weekend getaway, work, work week, WTF. It's even worse now because my job is in FULL gear, so I can't even get away with that lazy day back, staring at the window, and it is making me grumpy! Let me tell you instead, what I did NOT do: I did not BBQ, I did not wave an American flag (except a virtual one on FB), I did not go shopping for anything on sale or otherwise, I did not buy a car, I did not go to the movies, I did not rent a movie, I did not wake up early, I did not got to the beach, I did not to camping, I did not go to a parade, I did not complain about the heat, I did not . Hope the jolly co-worker hasn't heard about your hilarious posts and is thus tempted to give it a read, lol. Is it sad that I can't wait to get a job so that I can be surrounded once again by people who annoy the f**ck out of me? Well, I WAS going to tell you about how incredibly fun it was to spend Memorial Day weekend in NYC.
Hehe you would soooo not want to see me after a long weekend – I am totally the bright eyed person you're talking about! Yes, the long weekends are great, but most of us don't want to hear everyone's details about them! So, what I am gathering from your post here is that you'd like to see some more pics of my adorable niece and nephew and all of the fun we had over the weekend?! TOTALLY get where you're coming from – how do folks get excited about going back to work?
Men who are getting this tattoo are capturing something of the exotic in their skin and also something with hidden meaning and a bit of mystery. David Boreanaz (star of Angel) has some on the inside of both wrists; Johnny Rzeznik (of the Goo Goo Dolls) has kanji for love, dreams, discipline, faith, truth, and greatness! Anna sees this about to happen and turns from a quickly approaching Kristoph to go and save her. Aside from being a princess, there is nothing inherently female about the character of Anna. I still think Disney is working hard to move the idea of "princess" from one of entitlement to one of empowerment.
I'll admit that I really do enjoy my job and career, but like most normal people I also take great pleasure in having time off and not being back in the office for a bit.
Almost as if having a national holiday is a sin, and closing the office on those days is like committing a federal offense, or asking someone to share their bacon! It's like that summer Friday afternoon before a three day holiday weekend such as Memorial Day. Of course, if the weekend is a pouring rain, windy, cold mess and the co-worker has been stuck at home with three screaming kids, well then I might be so jolly returning to work too, but alas, looks like with the nice weekend weather, no pass for her this time around. It holds an even more special place as the first movie my daughter has sat through 3 times.
After being properly restrained, I am sure he will be punished according to the law of the magical cartoon kingdom.
And really, it is just another part of the movie that will inspire conversation between my daughter and I. It's good for our sanity to decompress without the pressures of deadlines and job related stress. Each hour drags and seems like forever, while no one is responding to emails or picking up the phone. There is an unwritten rule…we do not talk in the elevator first thing in the morning. My biggest thing isn't being back at work, but how crazy my hours changed over this time.
Luckily another gentlemen, the kind and attentive Kristoph is galloping down the mountain and across the frozen fjords to lay a big smooch on Anna's lips before she turns to ice!
And I realize there are hundreds of other examples of female on male comedic violence in movies that I have probably enjoyed and not critiqued in the past. Maybe just do it without needless, non-self-defensive punching of men in the face - even if they are horrible, lying douchebags.
The last thing I want to hear at 9:15am the first day back at work is your nasally drone of a voice happily telling me about your family vacation, what your kids did, the amazing hotel you stayed in, the celebrity you might have seen out in the Hamptons eating at an expensive restaurant with broccoli stuck in their teeth, blah blah blah blah blah. The last thing I want to deal with is some sort of demented Energizer Bunny of a coworker running around all happy to be back in the office on the verge of belting out Broadway show tunes all morning. Oh well, at least Anna spent more than a half an hour with Kristoph before he became her only hope for salvation.
Aaaaand then Anna punches Prince Doucherton of Douchetonia violently in the face sending him flying into the water. It's just… it's just that "Frozen" is so good, and so smart, and so wonderful, that the one, completely unneeded punch in the face took me out the world that Disney had worked so hard for the previous two hours creating. Then regales all of us with detailed information about what they did, where they went, what they ate, how many times they took a dump, etc. I feel like putting a roofie of laxatives in their coffee so they'd be trapped in a bathroom stall all day. No one is ever allowed to have idle chit chat during working hours in her book or she will SHUSH you. They bop around the place sticking their head into every office and cubicle to make sure you're there to say hello and tell you about their wonderful weekend getaway down by the shore or wherever the heck they went. The worst is when you get trapped in the elevator with this spawn, or in the kitchen while making your first cup of coffee for the morning. You try to avoid this person all morning until the coffee kicks in and the drowsiness dissipates from your mind because if you don't you just might strangle them. So when in "Frozen", after accidentally getting iced in the heart by her Ice Queen sister, Princess Anna must race back to her "True Love" (whom she had just met a day or so earlier and has had 0 quality time with) to get his magic, lifesaving "kiss", I rolled my eyes. You just nod your head, smile a lot, and as they babble on thoughts of slamming their head into the refrigerator door pass through your mind. Aside from changing the key of a few of the songs, they wouldn't have even had to change the script. And now it had all been reduced to another "dude saves the princess with a kiss story." But then the writers threw in the first big twist. Douchette had been found on the deck of the boat, defeated and readily available to provide contextual closure to her part of the plot line, and the beautifully written, rendered, and character developed Prince Adam had proceeded to punch her directly in the face?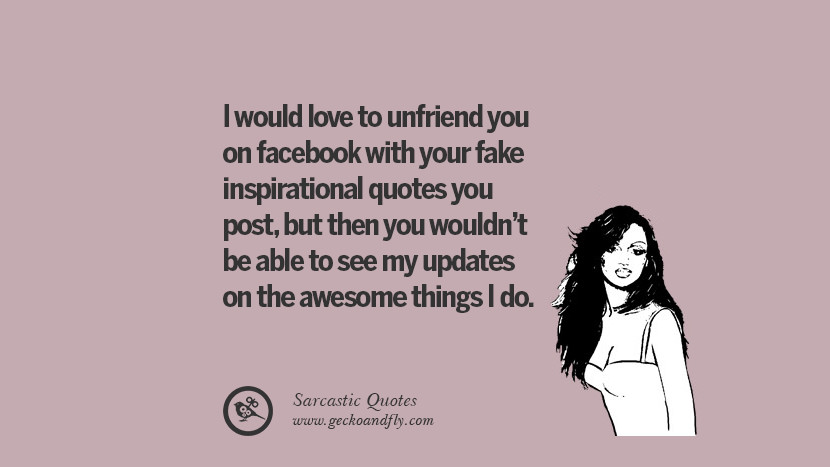 Comments to How to get a guy back you hurt johnny