02.05.2014
We gather again at the Popdose dinner table this Thanksgiving to enjoy one another's company, grub on some fine holiday vittles, and listen to our good friend Dave Lifton tell the story of the first Thanksgiving at Plymouth Rock, excerpted from the diary he kept on the voyage.
And though I know everyone just wants to get down to the eatin', I ask your indulgence once again, to allow me the opportunity to express my gratitude to all my Popdose brethren and sisteren—my virtual colleagues who have become real-life, analog friends.
And while I hold my glass aloft, let me also express my thanks to our readers, who support the good ship Popdose with their attention, their comments, and their click-throughs.
Rob Smith is a writer, teacher, wage earner, and all-around evil genius who spends most of his time holed up in his cluttered compound in central PA.
Your patronage and participation inspire me, even as you make me listen to Shaun Cassidy and Benny Bell records, purely for the sport of making me wince. Not sure when this was recorded (the album came out in 1993), but it's definitely classic-lineup Foreigner and finds Gramm in fine voice. A short (sub-three-minute) reading, recorded in 2002 and tacked onto a reissue of Foreigner 4.
I'm of the opinion that Kelly Hansen was a terrific choice to replace Gramm in the band, and he really shows his mettle in this supposedly live version of the song from a budget compilation.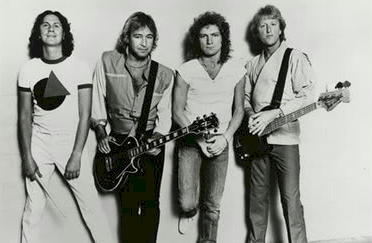 Ever wanted to hear "Waiting for a Girl Like You" done in a hotcha-hotcha big band style, complete with brass section, including an ostentatious tuba and trombone combination that trails the singer for the length of the song?
Comments to Waiting for a girl like you foreigner live