06.07.2015
This special presentation features one and a half hours of Thomas' favourite Christmas stories. The New Zealand release is one of two releases to feature both George Carlin and Michael Angelis narrating episodes, Bumper Video Collection Volume 5 being the other.
On the New Zealand release, starting with the intro to One Good Turn, the audio drastically increases in volume. On the back cover, only Ringo Starr and Michael Angelis are listed as the narrators, but George Carlin narrates the third season episodes.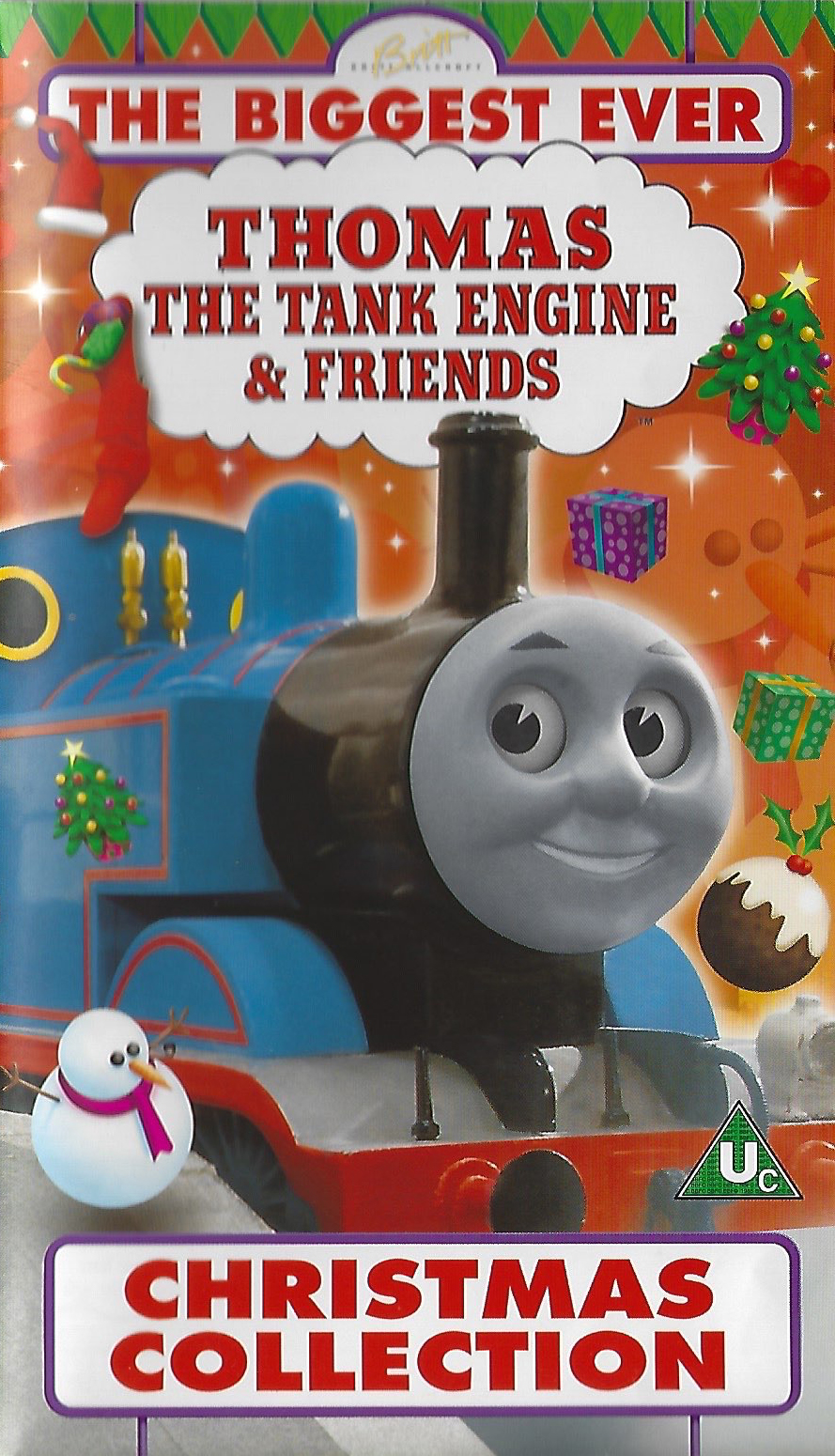 During the nameboard sequence between The Flying Kipper and Thomas' Christmas Party, Thomas' nameboard is used twice.
Just as the end credits of Pop Goes the Diesel come to a close, the footage and sound slow down for a second before reverting back to the original pitch and tempo. At the very end of Thomas and Percy's Mountain Adventure, the word, 'Thanksgiving', is cut off before Sleeping Beauty starts.
Narrated by Ringo Starr and Michael Angelis, this festive video is packed loads of exciting adventures about Thomas and his Friends.
Thomas and Percy's Mountain Adventure also has the UK title, despite being the American dub. Upon viewing, this can be assumed to be a playback error if one was to watch it, but it has been proven to be an editing error.