After years of largely ignoring the issue of crime in America, and especially crime in black neighborhoods nationwide, Fox News and the conservative press in recent days have become fixated on the topic. On Fox News Sunday, host Chris Wallace suggested the attention paid to Zimmerman's killing of Martin was misplaced because black-on-black crime is the real issue facing minorities. Commentator have specifically targeted Obama's adopted hometown of Chicago and proclaimed it to be a key example of urban violence run wild. But the accusation that while allegedly obsessing over the Martin killing (by simply addressing it), Obama has been ignoring urban areas ravaged by escalating crime stands in stark contrast with crime statistics compiled since Obama took office four years. It's true that for the most recent statistics released in 2013, the rate of violent crime inched up 1.2 percent in 2012, according to the FBI.
The sudden focus on inner city crime appears to be part of a larger conservative effort to shift the focus in the wake of the Zimmerman verdict; to suggest the killing of an unarmed teenager wasn't really an important issue because young black people are killed all the time, and that liberals (and Obama) are being hypocritical for giving the Martin shooting so much attention, while ignoring the daily violence.
The allegation, as Breitbart's Ben Shapiro inelegantly put it, is that "the media do not care about dead black Americans, unless those blacks are murdered by whites." But conservatives do care about dead black Americans. As Media Matters noted last month, despite the constant right-wing media cries about Chicago and the far right's attempt to directly blame Obama for the violence that occurs in the city, Chicago's murder rate is actually down this year, and down significantly. In the first half of 2009, homicides plummeted an astounding 67 percent over 2008 in Minneapolis, 47 percent in Seattle, 39 percent in Charlotte, 31 percent in New York, and 17 percent in Los Angeles.
So yes, it's an undeniable fact that violent crime has decreased under Obama and that overall, U.S.
Our blog section features rapid response fact-checks of conservative misinformation, links to media criticism from around the web, commentary, analysis and breaking news from Media Matters' senior fellows, investigative team, researchers and other staff. Fox Takes Clinton Out Of Context In Effort To Distract From Trump's Hope For Housing CrisisFox & Friends deceptively edited a 2007 video of Democratic presidential candidate Hillary Clinton to claim that Clinton blamed homeowners for the housing market crash and that she is "flip flopping now" to blame Wall Street.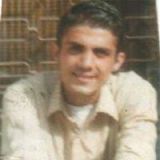 STUDY: Sunday Shows Less Likely Than Weekday Competitors To Discuss PovertyIn the first quarter of 2016, prime-time and evening weekday news programs on the largest cable and broadcast outlets mentioned poverty during roughly 55 percent of their discussions of economic inequality in the United States. The 20th cycle of Tyra Banks hit competition series -- which will debut in the summer of 2013 -- includes eight male models competing against eight female models for the first time in the CW series' decade-long history.
Below, see the first photos of the 16 cast members for "America's Next Top Model: Guys and Girls," which were posted on the show's Facebook page.
Using the verdict in the George Zimmerman trial to expand the debate about Trayvon Martin's killing into one about race in America, the right-wing media have been relentlessly painting a violent picture of American cities, of "urban decay," and accusing President Obama of ignoring the inner city crisis. Appearing on CNN, conservative pundit Newt Gingrich decried inner city violence and lamented how Obama's Department of Justice supposedly hasn't done anything to stop the violence against "those people of color killed,"  while National Review Online's Heath McDonald suggested only white neighborhoods are safe, implying cities are not.
Fox's Bill O'Reilly likened the murder rate in Chicago to "many Holocausts." And recently, conservative radio talk show host Dana Loesch attacked Trayvon Martin protesters who failed to express adequate outrage over "the out-of-control murder of young blacks in Chicago," as one sympathetic blogger put it. As surprisingly, these declines occurred in black communities, which suffer disproportionately from unemployment and stagnating wages and from crime (about half of all violent crimes in the United States involve blacks)--even as the growth in the prison population, also disproportionately black, has halted. But the speech transcript shows that Clinton indeed blamed Wall Street and a host of other financial actors, saying Wall Street "helped create the foreclosure crisis" and bears "responsibility" for the crash. During the same time period, Sunday political talk shows mentioned poverty in only 33 percent of discussions of economic inequality.
And Facebook, somewhat unsurprisingly, still leads the way.The report found that Facebook is the most popular and most frequently used social media app for American teens, with 71 percent of American teens using the social network. All that good news stands in contrast to the image conservative commentators have presented of runaway crime, and of the White House's supposed indifference to it. And Obama should care too, because "black-on-black" crime is running rampant in his hometown.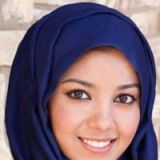 But you'd never know that from tuning into Fox News during the last week, where urban crime is hyped as an growing (black) problem. Fox also downplayed Donald Trump's expressed hope for a financial crisis in 2006, instead blaming former President Bill Clinton for a market crash and historic recession that occurred during the waning days of the Bush administration. About half of all teens use Instagram, 41 percent use Snapchat and 33 percent use Twitter and Google+, Pew reported.And 41 percent of teens use Facebook more frequently than any other social media app. Instagram was the second most frequently used app at 20 percent and Snapchat was right behind with 11 percent.
Twitter, Google+, Tumblr and Vine were among the least frequently used social media platforms.Boys and girls use social media in different ways, too.
As you can see in the graph below, Pew found that girls are more likely than boys to use Instagram, Snapchat, online pinboards like Pinterest and Tumblr.The Pew Research Center's report also found a social media disparity between income levels.
Though Facebook still reigns supreme as the most used social media platform for all households, teens from wealthier families use Instagram, Snapchat and Twitter more than people from low-income families.
In fact, teens from families with a household income of $100,000 or more used Snapchat twice as much as those from a family with a household income of less than $30,000."It should be noted that some of these differences may be artifacts of differences in use of these sites by these different subgroups of teens," Pew reported. For example, Instagram and Snapchat are image-based apps that often highlight lavish purchases, vacations and activities that low-income families may not be exposed to.Herb Scribner is a writer for Deseret News National.