Cobbitty Village Market, held in Cobbitty near Camden, provides a real country village experience. Held on the first Saturday of every month from March to December, this market is alive with unique handicrafts, wonderfully authentic home-style jams and condiments, natural soaps and toiletries, and plenty of food stalls. There are a few jumble stalls where you can pick up handicraft odds and ends and some good quality second hand clothes at giveaway prices. A whole field is set aside for parking, allowing the event to be a busy and bustling affair. This has become an increasingly popular market which is held on the concrete-covered site behind the main grandstand of the Warwick Farm Race Course.
The Market prides itself in having stallholders that are growers and and producers of their own wares. I have found everything from fresh curry leaf seeds to designer shoes at Boot Hill Markets. This market is special for its distinctively themed venue, which has a clear 'bazaar' theme.
The Grand Bazaar is also a good place to get cheap children's toys, and there is unlimited parking space – always a good thing.
The Camden Fresh Produce Markets are advertised as the only genuine farmers market in New South Wales that operates on a 'real life farm'.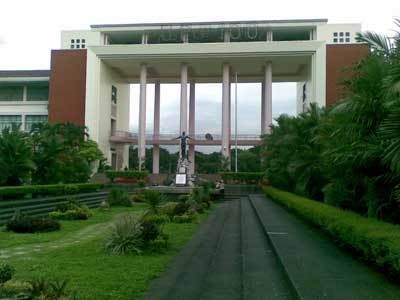 The market is held at Camden Town farm from 7 am to 12 pm, every second and fourth Saturday of the month. WeekendNotes is a free email newsletter which reviews fun and interesting things to do in your city. The fresh produce, home-made goods and bargain table deals you can find there make them a must-visit on the weekend. However, there is something to be said for other market-manifestations as all bring something interesting to the table.
The market is run by volunteers, and is a not for-profit organisation that contributes to various causes. The large plant stall had some of the best prices on seedlings, and they also had some unique takes on presentation and companion planting. It's always great to source your food at its origin, and this weekly market helps make that goal more attainable. It is not a charming spot, as it is literally set-up out of the back of people's boots on an empty lot - but it gets the job done.
You won't spend much - as even the more conventional stalls are selling their wares at gold coin prices. This is also primarily an odds-and-ends market, but at the same time there is a fair amount of cheap fresh produce available here, as well as secondhand clothing stalls.
The market was created to re-establish a relationship between consumers and farmers in the area, and has become the ideal location to pick up fresh produce and authentic home-style goods. Expect to find fresh eggs, lemon myrtle honey, home-made jams, fresh breads and stalls selling Polish and Turkish food. While the strong point of your local grocer might be the consistency of items, the charm of a good market is the lottery of getting some great deals and original pieces you won't be able to find anywhere else. Here you can expect to find fresh flowers, heirloom vegetables, pickles, fresh raw juices, and home baked goods, to name a few. The job being: to present to you with a weird and wonderful, original collection of items at giveaway prices. You never know what you will come home with, but it's always interesting – and frequently much cheaper in supermarkets.