A couple of years ago, a teacher posted the following idea to an email list I subscribed to.
When Donna Thomas, a teacher at Heritage Prep Middle School in Orlando, Florida, was teaching first grade, she had each of her students bring a white T-shirt to school on one of the last days of the year. Cara Bafile, a former classroom teacher and an Education World writer, shared one of her favorite activities -- making tin-can ice cream. Finally, if you're looking for a positive message to leave for your students, teacher Robert Courtmanche agreed to let us share his end-of-year message to students. The word LIBERTY—as they say in the Navy, you are now "at liberty," and that means you are free to do as you like. Feel free to use the poem as-is or adapt to students in your grade level or adjust to reflect your personal style. Are you tired of having the same old activities at your school's end-of-the-year field day? When you're done printing out your papers, you can check out the lessons below for more worksheets covering addition and math tables.You can also find flashcards and math workbooks for more hands-on practice. Sign up for the newsletter to receive important updates about new lessons, coupon codes for school supplies and books, and to provide feedback on the site.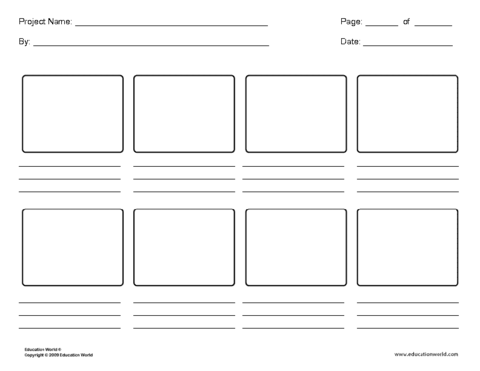 I've put together a list of educational resources that include links to more free work sheets, workbooks, home school curriculums, teacher resources, and learning toys. I admired that teacher, whose project for the last days of school was not only fun but also challenged students to use what they had learned in the previous months.
Adapt the ABC book idea, and challenge students to learn about a topic they want to explore. Gather samples of student work that you've been setting aside all year long, and invite students to make a Second-Grade, Third-Grade, Fourth-Grade (or any year, any subject) Scrapbook.
Keep kids reading right up to the last bell by offering special classroom or schoolwide reading theme days. Thomas painted each child's hand with bright-colored paint; then each student pressed his or her handprint onto the T-shirt. Of course, ice cream is good any time of year -- but this activity is a great small-group activity for the last days of school!
Teachers might adapt the recipe, depending on the size of the group or whether they want small groups of students to make their own batches. However, every dollar is made up of 100 pennies, and every kid's piggy bank starts with one penny.
For example, students might be interested in the Civil War, music, authors, Hawaii, sports, or plants. Develop questions for books or websites--make sure each student in the class has access to a mix of resources. The penny, like each of you, is not made of pure silver or gold—but surely if you put enough pennies together, they will amount to something. This week's lessons provide more ideas than you can possibly use -- and links to many more.
They need to describe the climate, geography, shelters, clothing, food, economy, traditions, values, and so on of their imaginary cultures.
If you're looking for a great resource, see the Education World story All the Classroom's a Stage! They need to consider a multitude of variables that draw on the work we've done during the year.