Now, over the past year or so, Apple and Google have steadily added building blocks to bring the same functionality to those of us living outside the Microsoft universe. What I like to do is set up a separate Gmail account that "owns" the calendar for a project. After that, select "next." The iPhone will then try to log into the server to make sure your settings are correct and add your main calendar. In iCal, you need to enable time zone support in the program's preferences under "advanced".
On the iPhone, on the other hand, you need to turn off time zone support under Mail, Contacts, Calendars in the settings.
The material on this site may not be reproduced, distributed, transmitted, cached or otherwise used, except with the prior written permission of Conde Nast.
This is accomplished by sharing calendars with others in Google Calendar and then syncing those to your Mac and iPhone. Simply go into Gmail in your browser and then click on Calendar at the top left of the window.
You can publish as an .ics feed that other people (including iCal and Microsoft Outlook users) can subscribe to as a standalone or embedable HTML page or share a calendar with other Google Calendar users.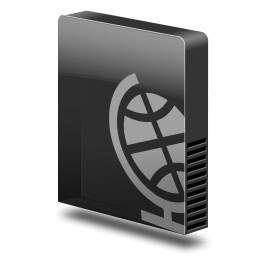 Then I share the project's calendar with myself and other Google users, so we can then all make changes from within our own accounts.
This has two advantages: I still know where I need to be at what time when I find myself disconnected from the Internet, and I can use iCal to manage the calendars. To set up CalDAV syncing, go into the Settings, and select "Mail, Contacts, Calendars." From there, add an account and choose "other" and add a CalDAV account. Then, you get a drop down menu on the right in the title bar that allows you to set a time zone for iCal.
Then, all events will be shown with the correct local time if you set the iPhone's timezone correctly in Settings, General, Date & Time. He is currently finishing his Ph.D work at the telematics department at Universidad Carlos III de Madrid (UC3M) in Spain. Diese Informationen sind speziell formatiert in einer Datei mit der Endung .vcf enthalten, der sogenannten vCard. The people who don't have a Google account can log in using the project's account to make changes. However, if you don't set up Google Calendar, iCal and the iPhone accordingly, your appointments will move to strange times.
In previous versions of iCal the program could track your system time zone, but that feature was removed in Mac OS 10.5. This is especially useful when working with people in other timezones, because Google makes sure everyone sees all the events in their local timezone. If you want to sync additional calendars, go into the delegation pane, and select the additional calendars you want to sync. In Google Calendar, go into the settings, select your new location and then choose your time zone from the list. With time zone support turned on, you can create events in any time zone around the world and they show up in the time zone you selected in iCal. Or, you can make an event "float" and it always show up in local time, whatever that happens to be.