This tutorial will guide you through the process of setting up Microsoft Word 2013 for your MLA Format paper.
When you first start Word 2013, you are placed under the Home tab (like in the image below), if not, click on the Home tab. Note: If you already typed your text, you need to select all your text before you select the font in order to apply the text to the new font. Click on the Align Center icon on the formatting toolbar (to center your blinking cursor) => Type the title of your paper, capitalizing the first letter and all major words and proper nouns. Alphabetize entries in your list of works cited by the author's last name, using the letter-by-letter system.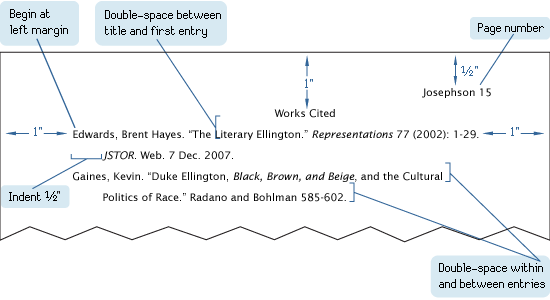 Immediately after typing the final line of your paper, press the CTRL key and the ENTER key at the same time to begin a new page (another method is to insert a page break from the toolbar). Type Works Cited (do not underline, boldface, italicize, or enclose the title in quotation marks).
I found this information helpful due to I have been out of school for many years and haven't written a paper since high school or even previous college years ago. To select all text, press CTRL+A (that means holding down the CTRL key, keep holding it then press the A key on your keyboard). Your header with your last name and automatic page numbering should appear at the top left of your paper.
If you have Internet sources, when you type in the URL, Microsoft Word automatically apply the hyperlink to it. You should remove the hyperlink by right-clicking on the URL => choose Remove Hyperlink.