Mike Rosenberg is a writer and gamer and has been part of the Magic text coverage team since 2011.
Today, during the Pro Tour Khans of Tarkir coverage, Director of Organized Play Programs and Operations Helene Bergeot announced the locations for the 31 locations for the first round of Regional Pro Tour Qualifiers, set to take place April 25, 2015. Players who compete in a Regional Pro Tour Qualifier during 2015 will receive a Liliana of the Veil promo cards.
Preliminary Pro Tour Qualifiers, which qualify winners for the Regional Pro Tour Qualifiers, are store-level events. For more information on the upcoming Preliminary Pro Tour Qualifier season, click here. For more information on the Regional Pro Tour Qualifiers set to take place on April 25, 2015, click here.
FNM promo card for February is the awesome looking Reliquary Tower for pimpin' out your EDH deck.
Today WotC posted the video of their Khans of Tarkir Worldbuilding panel at Pax Prime 2014. Since they spoiled a few pieces of my concept art at the panel, I wanted to show some higher quality images of the same concepts. Back in January, 2013, along with Chase Stone, Tyler Jacobson, Sam Burley, and Wayne Reynolds, I helped concept Khans of Tarkir. I received the email on a Friday and they needed the sketch by the following Monday and the final a day or two after that.
After I returned home at the end of January, I was contacted again to see if I wanted to update Sarkhan since I had just spent three weeks working on Khans of Tarkir. Like I mentioned before, a few of my concepts were spoiled at the Khans of Tarkir worldbuilding panel at Pax Prime. Usually when I concept something at the pushes, I don't receive card commissions of anything I concepted. After the concept push, I created this Mardu illustration featuring Zurgo Helmsmasher which was going to be used in the SDCC teaser trailer.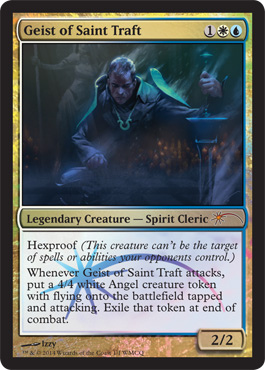 Females play a large role in this set, so we wanted to show them in more powerful positions…and wear normal armor, sans boob plates. I hope you enjoyed this closer look at the concepts and illustrations I created for Khans of Tarkir. This entry was posted in Art, Concept Art, magic the gathering and tagged bloodstained mire, ice elemental, khans of tarkir, magic the gathering, mardu, mtg, mtgktk, rakshasa, sarkhan, shambling attendants, sultai, temur, zurgo helmsmasher.
To learn more about what format your local Preliminary Pro Tour Qualifiers will be run in, and to see if your local store is running one, talk to your store.
By clicking any link on this page or by clicking Yes, you are giving your consent for us to set cookies. Back in September, 2012, I received an email from Jeremy Jarvis asking me if I would like to paint a pitch illustration of Sarkhan Vol because they were planning on returning to his home-plane. It was a pretty short turnaround, especially since nothing had been concepted yet for the world.
Of course that world is so large and expansive that it was hard to narrow down the essence in a single painting. I knew I wanted to pull something from my original Sarkhan Vol design from Shards of Alara so that you could more easily identify him as Sarkhan Vol. I changed the position of his head to match the original Sarkhan Vol and I continued to refine his costume design. They wanted some sort of clan symbol on his armor, so this was my first stab at a Mardu symbol.
I knew a little more about the look of the world and they wanted to see my take on an updated design. Since I didn't know what the Mongolian inspired world should look like, I had just thrown everything in the design. Hopefully they are still reminiscent of his original spikes while also adding in a bit of narrative regarding his connection with dragons.
My original idea was that this was what a Temur Djinn would look like, but they later decided to make him an ice elemental instead.
If you ever decide on doing another book, I heard kickstarter works very well as a psuedo pre-order thing. Sanctioning for these events is open now, so be sure to check with your store to see if they are planning to run one!
The Mardu symbol was later changed to a set of wings while Temur adopted the dragon claw symbol.
He was already in a fairly good place and there were much more important things to worry about, especially since we had a limited time to finish everything. I tried to simplify the design a little more and focus on the large scale mail as the repeating shape of their culture.
I was able to illustrate both my Temur Ice Elemental and my Sultai Rakshasa…and Sarkhan of course. I think  it was also commissioned on a Friday and I turned in the final on the following Monday.
One day we came to work and Chase whipped out this fully rendered illustration that could have been slapped on a Magic card and called it done. Yeah, I really didn't want him to look like Santa and every time I added the fur with the red pants and boots, he looked like Sarkhan Claus.
That sneaky little jerk painted that whole illustration the night before at the hotel after hours. If you are a good little boy or girl, Sarkhan Clause will bring you a bleached dragon skull for Christmas!