Now, a year later the Brooklyn native has been honing her skills and has released her first ever mix exclusive to Dossier, using trap as a foundation while seamlessly layering down-tempo electro, pop and R and B. What is beauty?: This is a very layered question that I could talk about endlessly, but to keep it simple I would say beauty comes from within.
Love = a form of amnesia, when a girl forgets there are 1.2 billion other guys in the world.
Life is too short to wake up in the morning with regrets, so love the people who treat you right, and forget those who don't.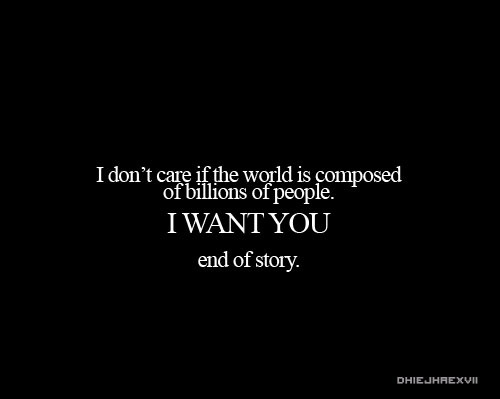 I love it when my fingers are entangled in years, and my head was on your chest, listening to your heartbeat. It would be cute if you felt the same, but I still remember the feelings I felt when I first started talking to you. I may not be the girl that everyone wants, but at least, I not the girl that everyone's had. Most of the people that I can actually call beautiful, I see them as colorless individuals.
When selecting, I wanted songs that evoked an array of emotions like lust, passion, happiness, romance, anger, love and infatuation; resulting in a care-free yet sultry summer vibe for the mix.
I call them beautiful because of their spirit (their energy, their heart) not because of their exteriors (physical attraction).