Why would I choose this quote over all others and make the little green mosquito my mascot? It can feel at times that we are so small that our actions and choices do not necessarily amount to anything, but most of us can attest to a mosquito buzzing in our ear as something that can certainly make a difference to a night sleep.
There are so many ways that I use this proverb–not just for myself and my clients, but for my kids, too. Bottom line: no matter what you do, you are having an effect on something or someone– a positive or a negative one, and it's up to us to choose how we play out our time here. We are a highly passionate, hyper-focused, common-sense business development + marketing firm. It also implies that one little buzz in one person's ear can affect and start change, alter perspective, and more.
We ALL matter, no matter how little we are–and that's not just our physical size, but our financial and social status, and beyond. That is how a lone mosquito irritates you in the middle of the night trying to convince you that his lullaby is helpful. When it comes to generosity within our community (something very important to me), I feel that we need to give what we can in spirit, in knowledge, in physical or financial support, and, no matter how insignificant our contribution may seem, it makes a difference – it can spark an entire revolution, and help us to evolve. The Mosquito repellents have this obnoxious smell that I would not like to sleep in and these loner mosquitoes who just piss me off by buzzing in the ear, you have to choose a lesser evil. Obviously, I turned ON the repellent and in a while it goes off but the smell starts building up and I am too lazy to turn it back OFF, leaving the warmed blanket on a chilly Delhi December Night.
We know her as a great leader, motivator, idea generator, … View on Facebook·ShareBORDEN COMMUNICATIONS + DESIGN 4 weeks ago Just more proof that packaging rules are not good enough, and brands care about sales more than being honest and transparent.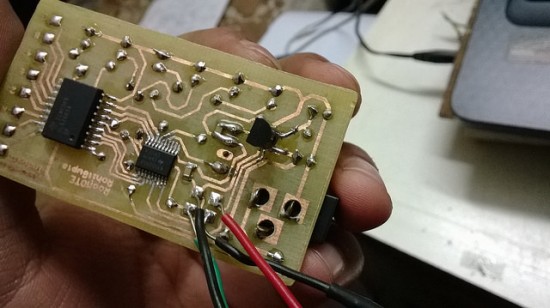 Shameful, Loblaws President's Choice - and thanks for making contact and sharing in such a common-sense way, Josh Gitalis. View on Facebook·ShareBORDEN COMMUNICATIONS + DESIGN 1 month ago How much evidence do we need to support organic farmers and to justify buying organic produce? View on Facebook·ShareBORDEN COMMUNICATIONS + DESIGN 2 months ago This week, the excitement over General Mills' latest PR campaign has been driving us crazy.