Screwing in all the eyelets will get SO tiring on your hands (especially if you do the one that has like 80 spaces, that's 160 to screw in!), so do it slowly during a movie or something.
For the hanger: Space the holes about an inch apart if you want to put one pair in one hook. That is wonderfully orderly and looks great – now go out and buy yourself some earrings to celebrate!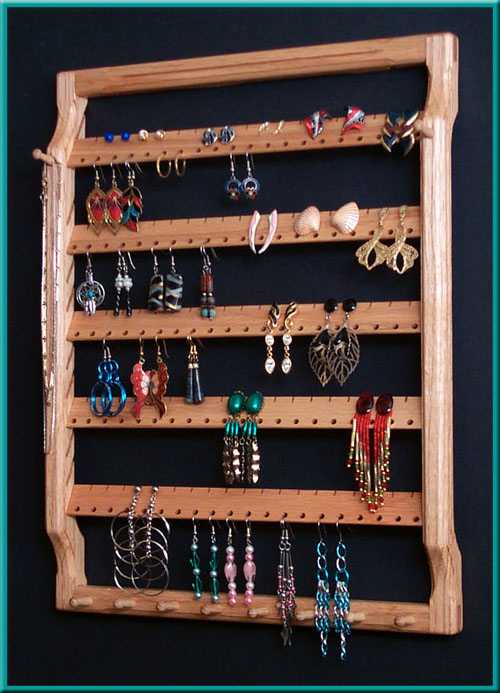 Get rid of that nasty whatever-you-were-using-earlier-for-your-earrings-maybe-just-your-counter thing. I showed it to my husband with a wink-wink-nudge-nudge-you-can-make-this-for-me-as-a-surprise expression.
Well anyway I don't like to just put the earrings I made, put them in a little plastic bag, and putting them in a box.