March 29, 2013 Leave a Comment If you're new here, you may want to subscribe to my Facebook page or awesome DIYs and email updates.
Hi, I'm a thirty-something crafter, thrifter, dog lover, DIY'er, and housewife who loves to share my current projects and favorite finds! If you make a product from my tutorial to sell, please give me credit via a link to the tutorial.
Disclaimer: I am an affiliate of products promoted on this blog and I may earn a commission if you buy something. I love this and am planning on doing this for my growing collection of bought and DIY earrings! I also may post paid opinions to support this blog, but always give my 100% honest opinion on any products or services.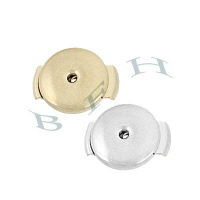 If I have used an image of yours and not credited it properly or if you would like it taken down, just let me know.