Ooooohhhh excitement of excitement- we have just had a delivery of lots of new and fabulous treats for me to play with and plant up. A dazzling array of lovely Olive trees have just arrived- from Spain no less- I wish they had bought the sun with them.
We have Lemon Trees a plenty with pretty fragrant white flowers that smell truly balmy and Kumquat's with fruit on. Nothing lifts the spirit quite like the sight and scent of these zesty fruits with their acid colours.
Meantime, I was out wandering with friends over the weekend enjoying the freezing cold and frost(!) in my perfectly weeded garden, when one of them noticed that my wonderful Viburnum Tinus had started to open up its beautiful white fragrant flowers!
However I got to thinking that although all these lovely budding flowers are all very well, I really do appreciate the evergreens at this time of year.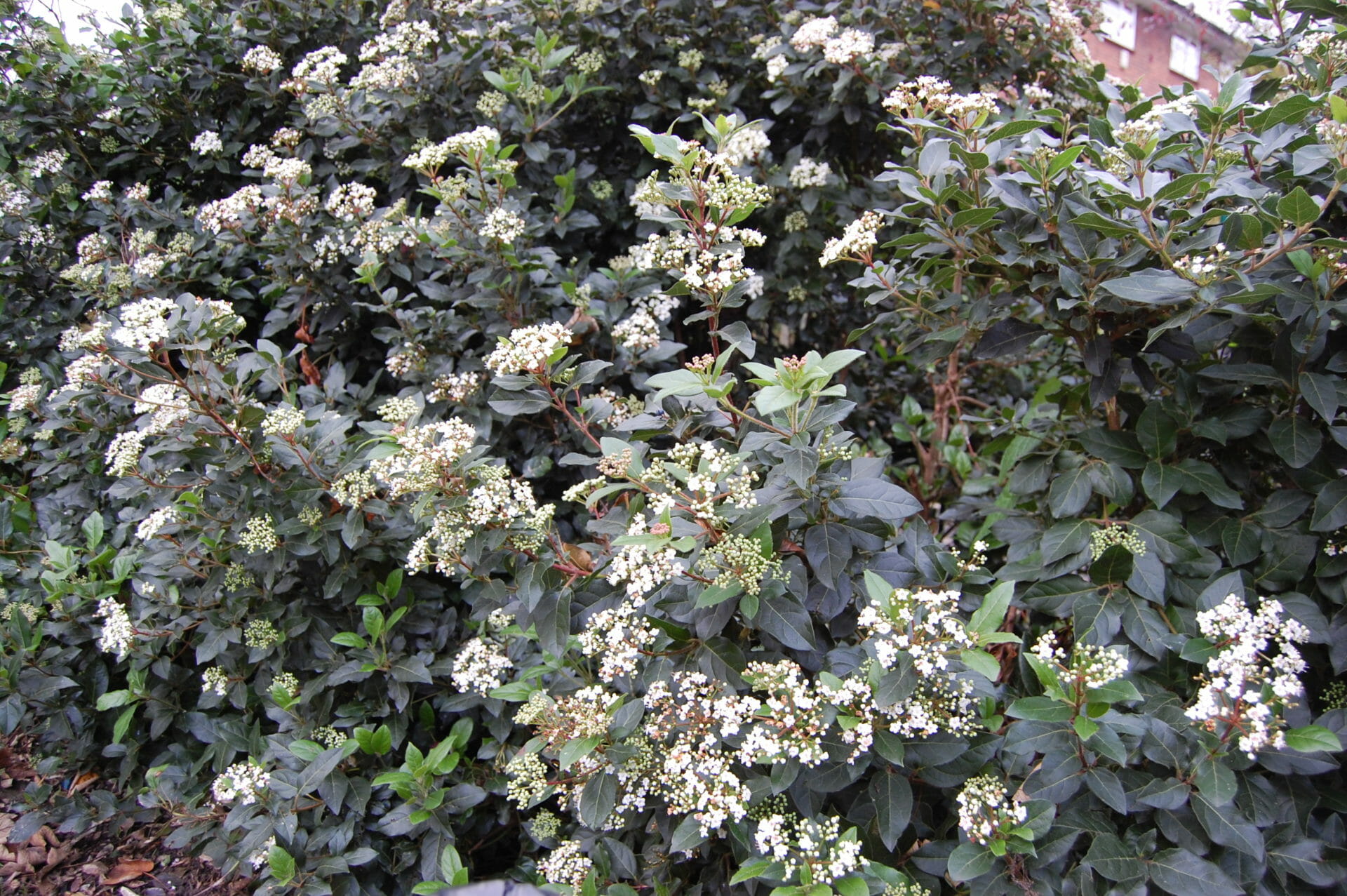 There are several varieties of Vibernum but the Viburnun Tinus has proved the most popular. How exciting – more and more of my garden is slowly being covered in tiny flowers as nature's cycle breaths life into them, slowly 'waking' the plants up, I even have a few daffodils. It is winter flowering with clusters of pink buds and small white fragrant flowers blooming between December and April, with dark green foliage. Pink buds open into white flowers, in springtime, later producing a rounded metallic blue fruit, maturing to black.
The small ovular fruit is edible and most closely resembles a miniature orange but is a lot more tart and kick starts the senses. Although I make it a habit to never be bleary on a Friday- too much fun to be had over the weekend… Carry On Planting.
Fabulous in the Spring and Summer – granted – but right now in these last days of the long winter I want to say three cheers to the evergreen –you have got me through yet another year!
The Kumquat is a native to the Asia-Pacific region, where these cheery slow growing ever green shrubs are a common site. Just to make things really interesting and razzle dazzle you we even have a cross between a lime and a kumquat –a Lime Quat.