If you've got the right window, and are careful when hanging it go drill into the studs, you'll have a great canopy for your bed in no time. Now in stock-the new Spring 2014 issue seen above as well as the other past issues pictured. Here is a window shelf made by reader G Collins, from old barn wood and an old antique window. Kim did this quick project for her Daisy Cottage: "This old window pane was one of many given away for free from a neighbor's home. They were designed by Linda Smith of The Blue Gate(see pic on left) in Wills Point, Texas. This is a great display, using 2 glass-less windows, hinged together with spoons hanging from them.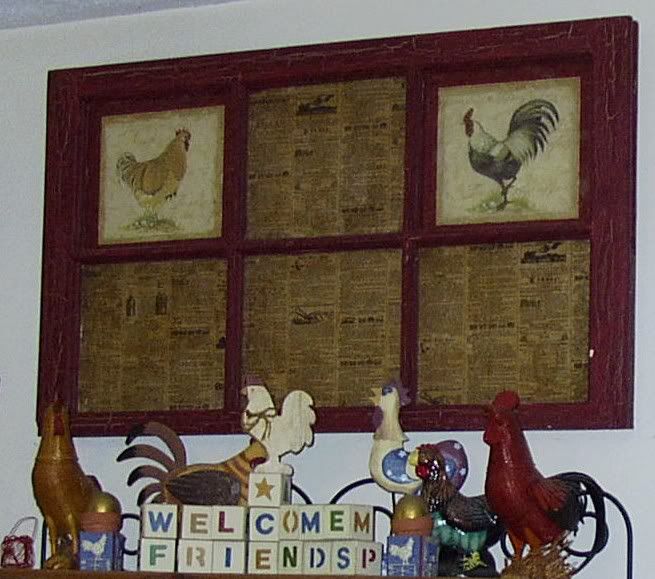 I painted one side of each window green,then DH attached the 2 windows together with L-brackets,then he measured the width of the open ends to decide how big to make the box. I had a window that was too heavy so I traded with a friend for a smaller, lighter weight window. I took a long narrow old window and simply added 4 table legs (they don't even match) and old trim as skirting between the legs. I painted it and sanded it and then put an old blackboard in it (I know it looks kind of like a mirror)that I found in our basement when we moved in.
You can find her wonderful one of a kind garden accessories at Canton Trades Day in Canton, Texas. I thinned down some white paint to "white-wash" it,and painted the inside of the box with thinned down green paint.
Then he screwed old porch spindles(they were already white,a great yard sale find) on for legs on the outside of the box,screwing them from the inside,turning it into a table.
I think the most important thing is choosing a sturdy window and how you secure it to the ceiling.
Then the windows were fastened to the table with hinges on the outside of the windows to the box. It could be quite heavy and you need to choose ceiling anchors and chain appropriate to the weight of your pans.