Joseph Beer lost control of the 2012 Subaru Impreza that friends said his parents just bought for him after he "failed to negotiate a curve," State Police officials said.
Four Queens teenagers were killed Monday when their car — driven by a 17-year-old with only a learner's permit — sped off a treacherous stretch of a Long Island highway and wrapped itself around a tree. The car, which Beer had been given for graduating early from Richmond Hill High School, split in two — and tossed the teens out like rag dolls. Peter Anthony, Chris Khan, Neil Rajaba and Darian Ramnarine — all of them 18, three of them popular graduates of Richmond Hill High School — were killed instantly and pronounced dead at the scene. Rajaba attended Abraham Lincoln High School and "was a funny guy," lifelong friend Kevin Persaud, 17, said. Persaud was the among the dozens of students who made a pilgrimage to the crash site, where the mourners lit candles, left bouquets of flowers and shed tears for their lost friends. Others respectfully collected sad mementos from the scene — eyeglasses, flip-flops, a single gym shoe — before leaving.
Beer, who like his buddies was also from Richmond Hill, should not have been at the wheel in the first place, police said.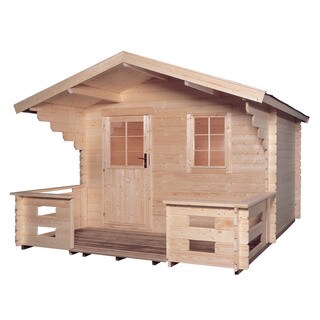 Drivers with learner permits are prohibited from driving unless accompanied by a supervising driver, age 21 or older, who has a valid license, according to the state Department of Motor Vehicles. That stretch of the parkway is especially dangerous, according to Lakeview Fire Department Chief Heather Senti. Beer's family, immigrants from Guyana, were at Winthrop-University Hospital in Mineola and not reachable for comment. Neighbor Shawn Hussani, 25, said Beer's "parents got him the car" after he enrolled early at St. Another neighbor, 19-year-old Dylan Harry, said Beer was a braniac who never got in trouble. Friends of victims of fatal car crash on the Southern State Parkway mourn heir loss in Malverne NY on October 8, 2012.
State cops say the car was heading westbound when it veered into a wooded area, striking several trees. Other witnesses reportedly saw a young man amid the wreckage right after the crash, using a cell phone to light his way in the gloom.
I understand the thought of the gift, but why buy your kid that powerful of a car when he only has a learner's permit. Still don't get why these parents buy cars like this for kids that barely know how to drive. One angry teenager, apparently furious with Beer, barked out, "Tell the driver I'm coming for him" before splitting. She told the Wall Street Journal there had been two other single-vehicle crashes at the same spot Monday. Immediately after the crash, the State Police closed the westbound lanes of the parkway between exits 17 and 19 and began rerouting traffic.