admin 19.12.2015
A fitting tribute for the old racer, this one could fit right into your model car collection!
ROSSBURG, Ohio (September 6, 2015) – Six-time World 100 winner Billy Moyer held off Jimmy Mars to win the 25-lap Late Model race in the eighth annual Baltes Classic at Eldora Speedway in Rossburg, Ohio. Moyer, from Batesville, Arkansas, was recorded as the leader for all 25 laps while choosing to run the lightning fast cushion, but it was not without challenge. The big race will start this week as the 45th World 100 Weekend kicks off at Eldora on this Thursday, Friday and Saturday. Kent Robinson, from Bloomington, Indiana, finished third, while local Eldora favorites Duane Chamberlain and Jon Henry rounded out the top-five.
Chris Douglas pulled a last lap slide job on Paul Pardo in turn four and won the Eldora stock car race. Pardo, from New Paris, Ohio, was going for three wins in a row, but Douglas, from Lima, Ohio started ninth and was able to take the win.
Travis Stemler started 11th, but finished second, while Josh Rice who started ninth, was third. Well, owning a race car from the 50's isn't all that a breeze, with most of these vehicles either meeting a dump yard fate, with a few lucky ones spending their retirement in museums. Wisconsin veteran Jimmy Mars challenged several times rolling the middle groove and briefly took the lead with a slide job in turn four while Moyer bobbled on the cushion.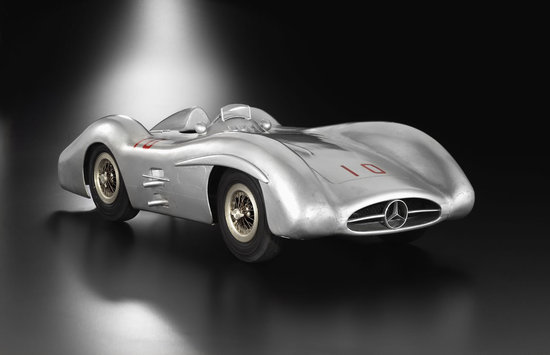 The all-time World 100 win leader with six wins in The Biggest Dirt Race In The World™, Moyer has also won each time he has been victorious in the Sunday night event. What you could get yourself however is a model car, a scaled down replica of a blast-from-the-past by Nicholas Brawer. The Mercedes W196 R Streamliner had its share of glory days in Grand Prix history and this little tribute to the good old supercar comes with a gasoline-powered model-airplane engine and dual coil-spring front suspension systems.