admin 03.12.2013
An absolute superb, immaculately presented electric Basset Lowke layout with some wonderful locos and rolling stock. Thanks Stephen, I still have some more stills to post up of the rest of the exhibition, Ill try and get around to that today.
The Bowman Circle stand, they managed to keep at least one engine going on the track for the whole day. A visitor to the show brought this fine Snipe for us to drool over & it's taking pride of place for a few minutes.
Two wonderful tools on Johns display, the band saw was picked up by johns wife at an auction for a tenner!! Senior Curator Anna Briers will provide an opportunity for audiences to engage in relevant and insightful discussions focused around one of the current exhibitions Cornucopia. The RSPCA invites you and your pooch to join in the RSPCA Million Paws Walk to be held at Victoria Park Lake at 10.00am on Sunday 15 May. Don't miss your chance to see this award-winning band showcase a selection of popular brass and woodwind concert music.
Three of Australia's top cabaret performers are joining forces to take you on a Magical Mystery Tour through a collection of the finest pop songs ever written.
The Drawing Wall is an ongoing series of commissioned, temporary, site specific wall based drawings or installations that enliven the foyer space of the Eastbank Centre, directly outside SAM.
Shepparton Brass & Wind will deliver classic sounds with a twist in this musical performance the whole family will enjoy. The miniature railway at Emerald Bank Leisure Land is popular for both kids and kids at heart. Enjoy the beautiful surrounds and ambience of the Dookie Hills and join one of eight experienced award winning artists for a weekend of artistic indulgence, fully catered with your chosen tutor.
Featuring autumn orchid blooms with displays, plant sales, growing accessory sales and instructional presentations, competition plants and trophy winners.
Please ensure you wear adequate sun protection (long sleeves, wide-brimmed hat, sunscreen and sunglasses). Come and support this fundraiser for Arcadia Fire Brigade, who are raising funds for an ultralight vehicle for their brigade. The Moon's a Balloon is a moving and eloquent story that explores childhood play, invention, friendship and connection in a highly visual performance that is beautifully complemented by magical lighting, digital imagery and a stunning soundscape. Join artist Chen Qiulin as she carves local Chinese names into blocks of tofu as part of her exhibition One Hundred Names at SAM. Shepparton's exclusive one day event for women, will be held in the spirit of sharing and exchanging experiences.
Items always needed will be egg cartons and bags either paper or plastic to take your goodies home in. Cleverly fusing electrifying modern Irish Dance with elements of contemporary, commercial jazz and acrobatic styles, this spectacular stage show is coming to Shepparton. Over 800 players, officials and umpires will converge on Greater Shepparton for three action-packed days. Celebrate the music of history's favourite golden haired songbirds, from Mae West to Marilyn Monroe, Doris Day to Dolly Parton, Agnetha from Abba to our very own Olivia Newton-John with Martine Pavey.
Mimi Leung will provide an opportunity for audiences to engage in relevant and insightful discussions focused around one of the current exhibitions Chen Qiulin: One Hundred Names. Be invigorated by the experience of a live orchestra as the GV Concert Orchestra celebrate 20 years. Come and enjoy Mooroopna farmers monthly market held rain, hail or shine by Mooroopna Lions Club in beautiful Farrari Park. Initial Stages Theatre Company is delighted to announce that our 2016 Junior Production will be the smash hit musical sensation, Seussical Jr.
See amazing LEGO creations on display, get hands on and play in the Build Zone or build a LEGO creation car and race it down the ramp!
Around 4000 competitors, officials and spectators will converge on Greater Shepparton for round eight of the series. Few Australian musicians have achieved an international career like David Fung, whose performances of Mozart's piano concerti have earned significant international praise.
David joins MCO to perform two of Mozart's most beautiful piano concerti alongside the ebullient Symphony No 29 and the majestic Serenata Notturna. Established under the patronage of acclaimed artist Dr Gloria Thanakupi Fletcher, this Award celebrates and supports the rich and diverse use of the ceramic medium by Indigenous artists and acknowledges the special industry of ceramic art. The Shepparton International is a Professional Squash Association (PSA) approved event, registered on the PSA International Circuit. Members of the orchestra will perform in smaller groups every Sunday afternoon for three weeks, providing music lovers with plenty of variety while showcasing the region's finest instrumentalists and musicians. The Greats of 70's Country Music will highlight two hours of the biggest hits from some of the best known names in country music from this classic era and will also feature a special tribute to Johnny Cash!
Cushion Concerts are a relaxed and inexpensive introduction to music, performance and culture for all ages. Mary Poppins is a musical with music and lyrics by the Academy Award-winning Sherman Brothers (with additional music and lyrics by George Stiles and Anthony Drewe) and a script by Julian Fellowes.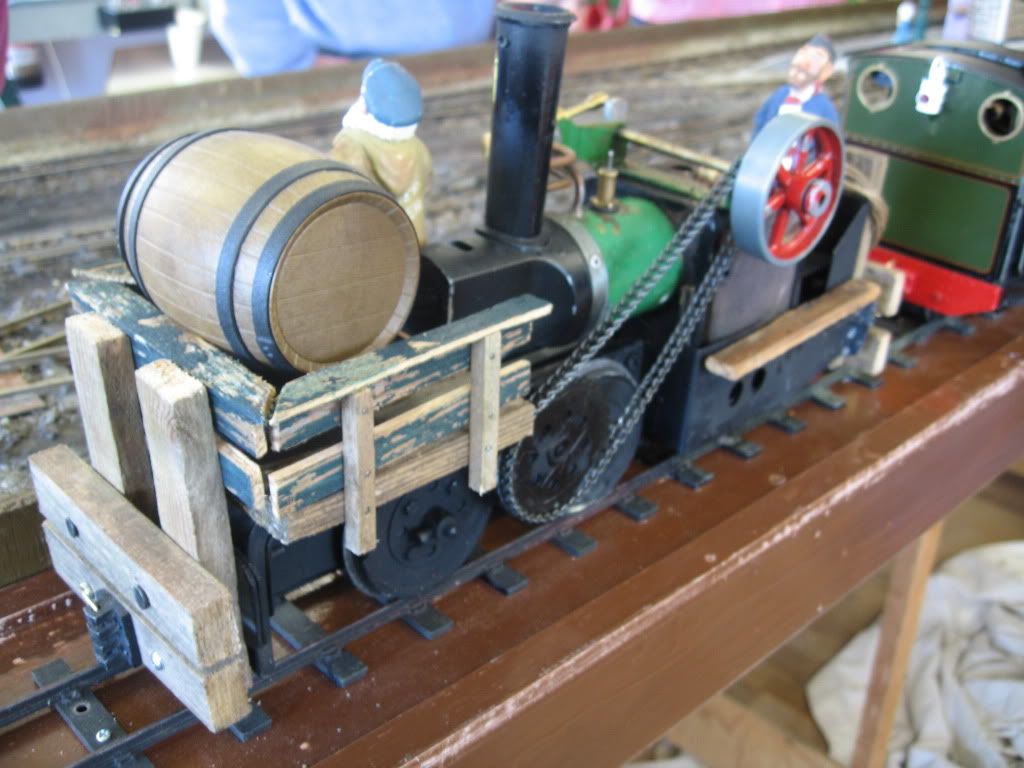 Featuring spring orchid blooms with displays, plant sales, growing accessory sales and instructional presentations, competition plants and trophy winners. An evening of classic Piemontese dishes, storytelling and laughing all while toasting the very special man who started it all, Carlo Monichino. Loose Ends is an entertaining and unusual show, melding gadgets, puppetry, circus, contraptions, shadows and lots more. An illuminating and enjoyable journey into an era of Neil Diamond's life, starring Dominic Finley and the Diamantes. Each Relay For Life event is organised by a local volunteer committee on behalf of Cancer Council. Each person on the team pays a registration fee, which includes a shirt and breakfast in the morning. In partnership with the STAG, audiences will be taken on a journey of popular Broadway and West End musicals.
The Remembering Flodden project will be launching their DVD "The Battle of Flodden then and now" on Friday 2nd December at Kirknewton Village Hall.
Filmed on location in the stunning Border countryside the DVD blends interviews with local experts and animation to talk the viewer through the fateful events in 1513.
Through community archaeological digs and fieldwork and an extensive documentary research project, the Flodden 1513 project has uncovered new evidence relating to Flodden; the battle itself and the wider landscape.
The afternoon walk will look at the battlefield from a number of angles and explore how the landscape affected the outcome of the battle. We'll take a look at some photographs of cropmarks then create our own cropmark experiments using cress and compost!
The Young Archaeologists' Club is for young people aged 8-16 years with a passion for the past. The final five lectures in the Introduction to Scottish Archaeology series, continuing on from talks held before the summer.
The final Flodden 1513 excavation of the season will take place at New Ladykirk (with the kind permission of Ladykirk Estate).
Showing every Sunday, Tuesday, Wednesday, and Thursday of the month, the exhibition contains information on the local history of the Estate. This follows on from Mike's excellent talk last year on Sir Edward Grey, British Foreign Secretary during the First World War.
This year's season will re-open and extend two of the trenches from 2014 in the hope of resolving some of the unanswered questions developed last year. We will be re-excavating an area of the substantial wall feature discovered at the western end of the field, linear structures seen initially on the geophysical survey and interpreted as a possible route or road way, and possible floor surfaces. Hayle Model Railway Exhibition 2009A small exhibiton of the Hayle MRC, obviously, up in Hayle, north Cornwall. The Fab Four of fun will of course be joined by Dorothy the Dinosaur, Captain Feathersword, Wags the Dog and Henry the Octopus! Translated by Christopher Hampton, God of Carnage is about two sets of parents, one of whose child has hurt the other at a public park, who meet to discuss the matter in a civilised manner. Pre-register for the event online and save with discounts on all tickets sold prior to 31 March.
Enjoy freshly roasted coffee and delicious locally made food, select from a variety of local fruit, vegetables and unique craft. Shepparton Brass and Wind has up to 30 members aged from 10 to 70, and performs regularly in the community at a variety of festivals and events. Sing, laugh, be entertained, reminisce with friends and settle in for a delicious afternoon tea at the Eastbank Centre. Drawing Wall projects often revolve around conversations and collaborations, and provide members of the public an opportunity to interact with the artists during installation.
Be invigorated by the experience of a live brass band for only the cost of a gold coin donation! Bookings are not required. The volunteers from the Mooroopna-Shepparton Miniature Railway Club come together to offer visitors the chance to enjoy a train ride through the gardens at Emerald Bank.
Artists include Helen Cottle, Julie Goldspink, Terry Jarvis, Ross Paterson, Janet Matthews, Catherine Hamilton, Craig Penny and Mitzi Vardill. After the extraordinary success of the 2015 inaugural event, WOW Women is on again and offering a rare opportunity to hear from the three women you need to know… they will share their stories, advice, and successes in a candid and open forum. Their 24 albums have included the immensely popular The Rambles of Spring, A Bunch of Thyme, Maggie and After All These Years, and having just finished their latest album in time for their anniversary Celebration, they are sure to deliver an unforgettable evening.
Showcasing a stellar cast of champion and internationally-acclaimed dancers, including performers from both Riverdance and Lord of the Dance, audiences will experience some of the fastest taps in the world as the dancers' thunderous rhythm fills the stage in perfect unison. The Goulburn Valley Concert Orchestra is a community orchestra based in Shepparton that provides an avenue to showcase the great musical talent that exists within our community, combining the young and old, the professional and the amateur, into one uniform group of people who share a passion for music. You'll find a wide array of locally grown fruit, vegetables and preserved foods as well as delicious coffee and food to eat as you shop. Charity Hope Valentine is the eternal optimist - a worldview that puts her distinctly at odds with her co-workers in a seedy, run-down dance hall. Now based in New York, Fung is a laureate of the prestigious Queen Elisabeth competition in Brussels and the Arthur Rubinstein competition in Tel Aviv, and performs for celebrated orchestras and festivals across the globe.
As an acquisitive award it contributes to the Art Museum's significant holdings of Australian and International ceramic art. Enjoy freshly roasted coffe and delicious locally made food, select from a variety of local fruit, vegetables and unique craft. The course is around the Victoria Park Lake and along the sealed tree lined bike paths following the Goulburn River. Part concert, part biography and set on a stage reminiscent of the Ed Sullivan Show, hear all the greatest hits by this 60's group that sold a massive 100 million records.
With Aria nominations and chart topping recordings in each of the past three decades, her career spans over thirty five years. Judges will then select competitors from the sectionals to perform at a Gala Concert that afternoon. Loose Ends is the story of a man who thinks he can organise all his life in boxes, and has a knack for getting into mischief. It has been one of the most produced musicals in America according to American Theatre Magazine. There are no age limitations or fitness requirements – Relay For Life is suitable for everyone. Come along and see some of the archaeological finds alongside copies of 16th century documents. Explore the medieval village of Branxton, its strip fields, common land, woods, streams and boundaries with archaeologists Alan Rushworth and Richard Carlton.
Alison is creating a special cake to simulate the local layers of rock and overlying recent sediments. Max will lead a discussion, pouring over maps and exploring the likely route of Anglo-Saxon kings of Bamburgh on their way to the palace at Ad Gefrin.
The site is immediately north of Norham Castle and there are some intriguing shapes on the geophysics which provide targets. Their discussions rapidly degenerate into finger-pointing, name calling, stomping around and throwing things. This purchase sets off a series of unusual events which transform Gloria's remaining days to enable her to send a message to the future. Anyone can take part in this 2km picturesque walk, so grab your lead, attach your pooch and come along.
Don't miss out on your tickets to one of the most popular seasons in the Riverlinks calendar. As a passenger of the only point to point track in Australia, you will travel just over 1.2km through the manicured grounds and gardens of Emerald Bank returning to the pickup and drop off point at the windmill.
The market is open to all stall holders with a variety of goods for display, from chooks to fishing tackle, fresh fruit and variety stalls. This event is the largest dryland sled dog race in Australia, attracting entries from Western Australia, South Australia, Queensland, New South Wales, Canberra, Victoria and Tasmania. Dancing with man after man to pay her rent, she dreams of finally being whisked out of there and rescued by love. But can Charity wish her way into making love come true?
The tournament is open to all PSA players from any country to participate and with total prize money of $5000 it is sure to attract some quality players. Acclaimed for her live performances, Grace is one of the finest interpreters of popular music in Australia today. Always…Patsy Cline has also been enjoyed internationally by audiences in Canada, the UK and Australia.
Everyone then meets at the Relay to celebrate the amazing fundraising achievements of the past year. If there is time we'll stop to look at the Pallinsburn bog, which was to the English rear, cutting off their retreat and ensuring they stood firm.
We will then use a coach to follow the likely route, walking one or two sections (maximum five miles) before ending at Ad Gefrin.
In conjunction with the professionals, graded events will be held on the weekend for locals of all abilities to participate and be a part of the festive atmosphere.
Teams participate in a relay-style walk or run, challenging themselves to stay on the track overnight.
From superheroes of hope to clowns, pirates and space outfits, dressing in theme is a great way to get your team having fun.
Cropmarks occur when there are ditches or features (such as a stone wall), buried underneath an area used for growing crops. Each event is unique and you can stay for the whole event and camp overnight, enjoy the fun activities and attend the moving ceremonies that make Relay For Life so special.