admin 20.08.2014
I have mentioned that I am both a (currently) budgeted model railroader, and that I also enjoy classic HO-scale train stuff (especially from Life-Like, Atlas, Tyco and Bachmann.) So I thought that for my basement model train layout I can use a lot of that stuff, yet still continuously update it for the new millenium. Because I will keep continuously adding onto the layout, currently not many things are permanently attached, except for some pieces of lichen. I am planning on expanding the tracks so that the layout will match the track plan the Tyco Track Layout Expander was designed for, and then eventually expand THAT even more. Until I begin using DCC controls and engines, I can just make do with more than one power pack and those plastic insulating rail joiners designed for that purpose. The model Missouri Central Railroad is actually an HO scale model railroad layout in my basement. Due to time and basement space constraints, the layout has not physically grown past its small borders yet. Like most model railroaders, I have far more railroad locomotives and cars than will fit on the layout at once.
So far, I have my trains running on Atlas Code-83 True-Track (I'm not going to bother with Bachmann's E-Z track or Life-Like's Power-Loc track for the layout anymore, and I'm staying away from any of those other companies' brass and steel track sections), which I think turns out to be the most realistic roadbed track I've ever seen. In the rear I have some old Atlas Code-100 non-powered track to display any locomotives and rolling stock I am currently not using. For now I also am using some of my brother's old Hot Wheels and Matchbox cars on the layout. I plan to decorate a few of the cows and pics, and paint a few more of the included figures.
I recently replaced the rusted old steel rails with new nickel-silver rails, and it really made a difference. I like your layout and it brought back a lot of great memories about my first layout in the early 50's. I ordered new red grain-of-wheat bulbs (from Model Power) because the current bulbs are burnt out.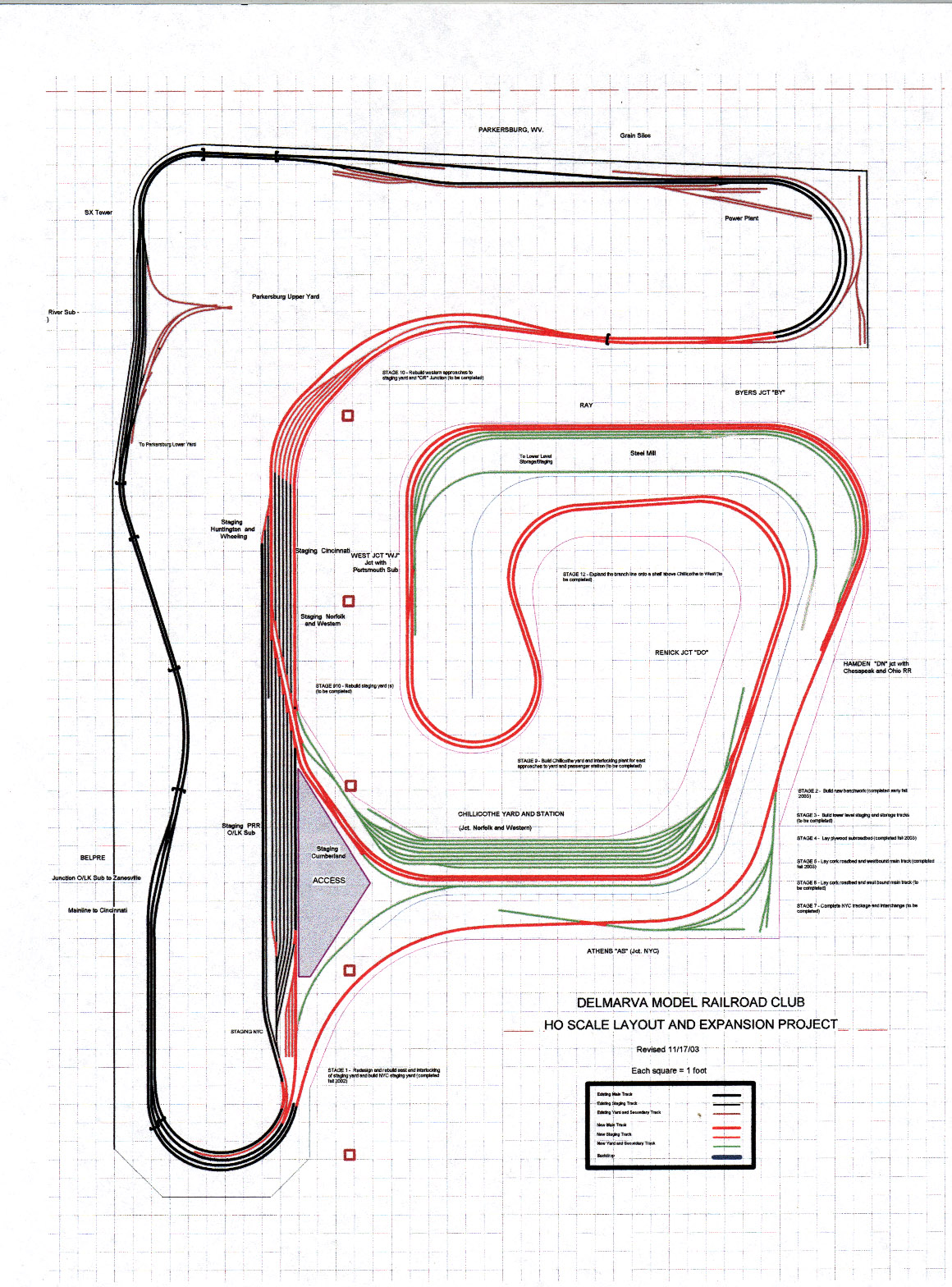 Behind the dummy GP38-2 locomotive is a Tyco box car (Railbox), but the rest of the rolling stock is Life-Like.
I also see a number of buildings I had on my childhood layout, have on my current layout or awaiting a future project. The train I was running at the time these pics were taken consists entirely of Life-Like rolling stock.