admin 31.01.2015
Great in depth tutorial Bob, many thanks for sharing, I am currently building about 100 trees in a similar method, and I know Arthill has had great success with the caspia twigs and balsa trunks already. The method used in this presentation can be applied to any scale as long as you remember to adjust the height and circumference of your tree trunks to accommodate the scale your working with. I cut slots in the top to put more sprigs of caspia for those trees that are very full at the top. I have also learned that putting the Caspia facing down makes a Red Pine and putting the Caspia facing up makes a better White Pine. Show us your trees.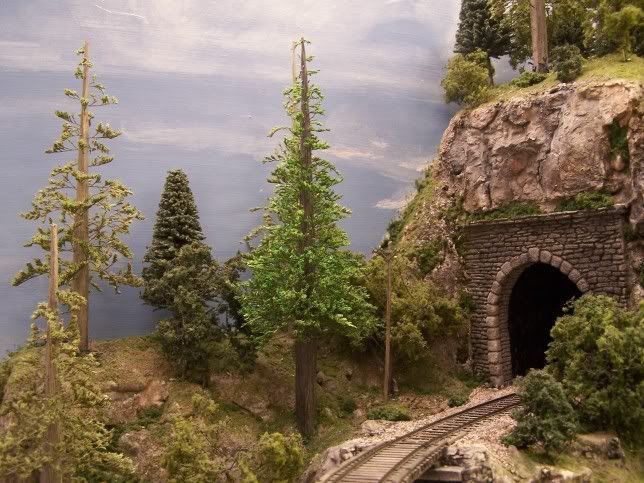 Once cut to size, take your knife and slowly start tapering the balsa trunk as shown to form an even taper. You'll find that the softness of the balsa wood allows the bru***o cut into the wood easily. To remove some of those "fuzzy" members of wood left by the wire brush, I use #240 grit sandpaper. The trunk is now ready to be stained. #6 Dunk or brush your textured trunk into a wash of alcohol and India ink.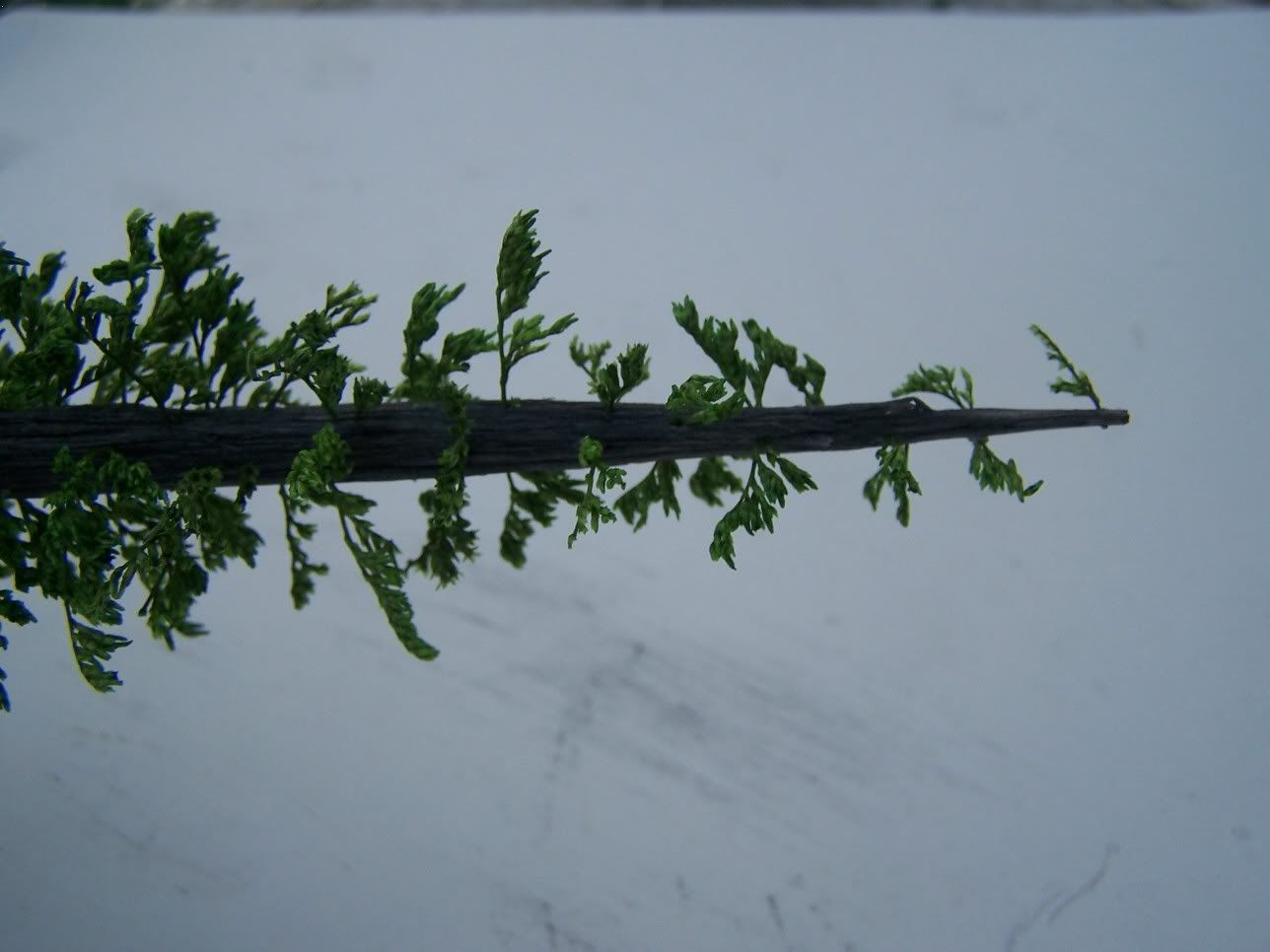 Measure approximately 2 inches up from the bottom of your trunk and insert your lower branches first. As a finishing touch, I like to add a few "dead" branches to the bottoms of my trees as shown.