admin 30.06.2014
We are usually those overnight suburban visitors who just settle for a hotel in midtown because it's convenient to Grand Central Terminal. It's a cozy spot with a simple menu, but it features some incredibly appealing comfort food. Staying in the Lower East Side, we weren't overwhelmed with the usual December holiday chaos.
Katey Bee's a Smithie and like so many of my friends from college, we met inside our beloved Morrow House.
At 29th and Broadway, walking into April Bloomfield's John Dory Oyster Bar was a bit like stepping off the streets of Manhattan into a space vaguely reminiscent of Portland, Oregon. We also ordered a few small entrees (warm), but my recommendation is to stick to the raw bar and the cocktail menu created by Sasha Petraske.
Before a catch-up dinner at David Burke Kitchen in Soho, we met up with friends M + B in Tribeca.
We adhered to the usual routine, arriving on the early side (5 pm) and sitting right at the corner of the bar in order to chat and to watch the mixologists in action. Not sure what's in these bottles, but I love their mysterious color and unusual shapes.
Seeing this map brings me right back to the days when I was in studying in NYC through an architecutre program out of of Columbia. With an unusual 3 nights in Manhattan, we wanted to explore a new neighborhood and set our sights on the Lower East Side. D initially announced he had no room for dessert, but I dare anyone to turn down caramel ice cream, sandwiched between 2 chocolate chip cookies.
After reading Gabrielle Hamilton's memoir earlier this year, we took a chance as walk-ins for a weekday lunch.
Our lunch looked deceptively simple, but the food at Prune was so perfectly balanced I was won over and have dropped my grudge about being squished like a sardine at our table. I wanted to return to Russ & Daughters (179 East Houston St) for more Scottish smoked salmon. To avoid being total grinches, we decided to make a trip up to Fifth Ave to see the tree and a few windows. Our hotel, Thompson LES is half a block from the 2nd Avenue station. In my mind, she will always be Linda's little sister, a cheerful ball of energy with an infectious laugh and devoted fan of mashed potato pizza. I can't remember what spirit she kept tucked away in the pocket of her wedding dress? I've spent very little time in this part of Manhattan, but the four of us were in the mood to try something new.
If you're in the mood for a surprise, Ward III also offers bespoke cocktails, your drink customized to perfection. There is nothing like the refined variety of options at Pegu, but the drinks themselves are well worth the trip. We found the perfect match on Jetsetter, a 500 sq ft room at the Thompson LES (190 Allen St).
There are no reservations for weekend brunch and I heard you need to be prepared to wait in line. There's no indoor seatting, just a bench out on the sidewalk, so having a hotel room around the corner really comes in handy.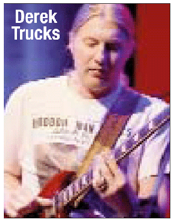 While we aim to stay out of the City and closer to home in the summer, I hope to see more of Tribeca (hot on my list is Corton) later this year. I was attracted to the Lower East Side because it is home to so many great restaurants (we also ate at wd~50 and Frankies), but I had no idea how many eateries would be within 2 block radius of our hotel.
The Meatball Shop is open until 4 am, so if you're also in business if you happen to get a late night craving!
This Rock Shrimp Roll was so delicious I would take it over a lobster roll (hot or cold) any day! When we descended to catch a train uptown, a vintage subway car was waiting in the station and a trombone player was cheerfully bumbling through Christmas carols.
The train was bound for Queens Plaza, so we decided to wait 20 minutes for the chance to ride this piece of history to Rockefeller Center. In the dim light and noisy din, it felt like we were traveling at an exceptionally fast speed between stations! They were married in the West Village at Our Lady of Pompeii Church, where I had the good fortune to be outside enjoying the October sunshine when she arrived via taxi. The seats were covered with caning, vintage advertisements hung overhead and at each stop the station name was yelled out the door by MTA crew members.