admin 13.01.2015
We've been noticing more and more subway trains on walls down in Brooklyn and up in the Bronx. Last night, around 8:30, the owner walked across the street to Key Foods to buy some ice cream. Caught a great double header at the Bell House on a perfect spring sunday evening with Michael; Darcy James Argue and the Secret Society were celebrating their 10th year as a band.
I'm a big fan of the Secret Society and the show did not disappoint; they started their set with "Blow out Prevention", written for Bob Brookmeyer, Darcy's mentor, to play with the band at Newport.
A couple sundays ago, we had planned to have Michael over for Game Of Thrones plus burgers on a spring evening. Last night we headed up to the newly reopened Minton's, to catch Jon Batiste play a solo piano set.
Friday, I went to Blue Smoke and caught Gary Bartz's quintet, featuring my old teacher Paul Bollenback on guitar. My April listening started off with a bang; Kanji Ohta played at the Drawing Room with David Williams on bass and Leroy Williams on drums. Trying to write about every show I go to this year, so I'll write about this one, but not a ton to say. Last night I saw the Grace Chorale of Brooklyn give a concert at a local church, accompanied by piano and string quartet. Puccini's "La Boheme" might be the most well known opera of all time, and we were lucky to see the Metropolitan Opera's rendition this past Thursday.
Musically, I haven't been the biggest Puccini fan, but for me it just kept getting better, and better throughout the show, and by the fourth act I was really stunned by the beauty of the score.
I knew I was in the right place when I noticed Russell Malone, one of the greatest guitarists in jazz, behind me in the standby line.
The setlist was a mix of tunes that Pete has been playing for years, as well as newer stuff. I've listened to the "Signs Of Life" album hundreds of times, and it's fascinating to hear the same musicians work through the same material with 20 years of experience behind them. All in all, a wonderful evening and a great start to what is hopefully a year of seeing and playing a lot of live music.
2014 won't go down in the books as a great year for me, it was a bit of a struggle both personally and professionally. Like a lot of suburban kids with the jazz bug, I spent a lot of time buying and playing along with Jamey Aebersold records in high school and college. With this in mind, I've listed some volumes that I think have particularly cool rhythm sections that are worthy of exploration and listening. Sarah and I just got home from Strange Loop, a conference about emerging languages, data stores, and distributed systems. On friday, we went to the pre-conference party at City Museum, which, no lie and I'm not even exaggerating, is one of the coolest places I've ever been to. Pete Hunt talked about the principles of REST, from the original Roy Fielding paper, and how they apply to React.js. Nada Amin's keynote on day 2 was about the towers of interpreters, and she did a lot of live coding using black, running on top of scheme.
Kyle Kingsbury gave a wonderful talk on Jepsen and Knossos, and talked about his results for RabbitMQ, Consul, and Elasticsearch. The guys from Kitchen Table Coders have gotten a clojure REPL running against Unity 3D, using the clojure CLR. In one of the most inspiring talks I saw, Julia Evans talked about how you, too, can be a Linux Kernel Hacker.
I've done a lot of work in JavaScript, but never really studied the language in a formal way, which means there are often significant gaps in my understanding. I worked through the book by going through the first five chapters in order, taking notes, and typing in most of the code examples given myself.
The first chapter gives a high level overview of JavaScript foundational concepts: Functions, Objects, and Closures. The second chapter introduces considerations around testing and debugging your code, which I found unique and refreshing. The fifth chapter, and the last one I'll talk about in detail, is how Objects work in JavaScript. The remainder of the book is a collection of other topics: Regular Expressions, Manipulating the DOM, using Timers, and similar. There are a couple areas that I think this book goes above and beyond just being a collection of recipes.
Finally, the "Discussion" writeups are a great way to learn about the "why" behind the recipes, and make it more than just a place to find code that helps you get your job done. I am a clojure book junkie; I started learning clojure through Stuart Halloway's excellent "Programming Clojure", and then bought both "Clojure Programming" and "The Joy of Clojure", both excellent reads that are very different views into the language. I was doing a bit of R&D this evening, and I found myself looking at the source of the always useful clojure function "select-keys". As an exercise, I've annotated the "select-keys" function with comments that explain what's going on. The only reputable cab company in new orleans is united cab, everyone else will rip you off. The french quarter is the most famous neighborhood in new orleans, and by far the most touristy. By far the best street in new orleans to see music is frenchman street, which is right next to the quarter, a short walk over esplanade, in a neighborhood known as the marigny.
The Three Muses: quieter place, featuring jazz, excellent cocktails and food, mostly small plates to share. I highly recommend spending an evening walking along frenchman, stopping in various bars to hear music and drink. Preservation Hall: this is the best place to see traditional jazz, played on authentic instruments, in the french quarter. The old coffee pot (french quarter) - rib sticking breakfasts, get the pain perdu (lost bread) or the rice balls.
Stanley (french quarter) - on jackson square, I recommend the boudin which is unique to louisiana, or the fried oysters. Green Goddess in the french quarter has excellent salads and other light, healthy lunch fare. Praline Connection - Good soul food in general, it's right on frenchman st, so good for a late night meal.
Go to napoleon house in the french quarter, and get yourself a sazerac, a classic new orleans cocktail. Next up, I convinced Sarah to accompany me to the jazz standard to check out Ralph Peterson, Reggie Workman, Donald Brown, Donald Harrison, Billy Pierce and Brian Lynch do a tribute to their former bandleader, Art Blakey.
Hopefully I'll get out to a few more shows, but wanted to write up what I'd seen during a relatively quiet thursday evening. I caught this same group last year, they sounded even better, and started off with the same tune as last time, "now's the time".
My friend steve and I took in Vinicius' quintet at the jazz standard on friday night, they were fantastic. Way back in June I went to a couple good metal shows, Tomahawk at some big venue in midtown, and Weasel Walter's group at St.
Also saw a jazz supergroup of sorts at Shapeshifter labs; Clarence Penn's band featuring Adam Rogers, Yosvany Terry, Seamus Blake, and James Genus. Finally, I saw Gilad Heckselman at the jazz standard; a guitarist I've wanted to see in person for a while.
I've been working my way through the book "Seven Databases in Seven Weeks", in an attempt to get a better understanding of the NoSQL landscape and to start to see use cases for the various stores. I'm looking forward to learning more about Redis, and I wouldn't hesitate to look at it if I were in the market for an application level cache; although I don't take adding caching to an application lightly, as it can introduce a significant layer of complexity. Pat and the band sounded incredible, but the Iridium is fast becoming my least favorite jazz club in NYC; The sound was terribly balanced for the first two tunes, it was really expensive, and the set was relatively short. So, how does this stuff map to the bucket+key architecture that Riak is based on?Their buckets are: cursors, keyed by user_id + cursor_name.
Complexity is pushed to the developer, largely because of shortcomings in the client APIs, as the backend is remarkably fault tolerant. I'm currently working my way through seven databases in seven weeks, in an effort to increase my awareness of the different NoSQL options that are out there.
The first chapter of the book highlights PostGres, and promises to show you something new even if you are a grizzled old SQL veteran like me. This chapter is very well done, and covers a lot of ground; I would wholeheartedly recommend it to anyone wanting a great overview of what an RDBMS can do. I started the second day of french quarter festival by waking up far too early, going on a 9 mile run, then eating the best shrimp and grits I've ever had at Surrey's. Musically, I started the day checking out The Palmetto Bug Stompers, featuring Washboard Chaz, who play great traditional jazz. Four years ago, Sarah and I decided to take a long weekend in the early spring to visit New Orleans. Today is Donald Harrison, Washboard Chaz, Leroy Jones, and quite possibly a salad for lunch.
Vietnam is an easy place to feel like you're part of everything around you; Walk around until you find a crowd, pull up a tiny plastic chair, sit down and have one of whatever everyone else is having, it'll be good. In Hanoi and Saigon, thousands of motorbikes run at a breakneck pace, loaded up with everything you can imagine: stacks of buckets to be sold, bags of concrete, dogs, fryers loaded with hot oil, and everything in between. There are fine restaurants in the bigger cities, but please, eat on the street like a civilized person. Pho, a noodle soup with herbs, cuts of meat, and chili paste, is common, and delicious, but remember to splash out.
Good natured negotiation is expected in every transaction, there is no such thing as a fixed price in Vietnam.
We spent our time in the south in Saigon, our time up north in Hanoi and hiking around the mountains of Sapa. Saw a lot of great music in March, unfortunately not a lot of time to write about it, since we're preparing for our trip to vietnam on friday! After vietnam, I'm headed back to New Orleans for my yearly pilgrimage to the French Quarter Festival, one of the greatest music festivals in the world, and certainly my favorite.
So far this month I've seen a blues band at the Cat's Eye in Fells Point, The Brentano String Quartet at Carnegie Hall, and Camerata Notturna at a church on the upper west side.
The Brentano Quartet deserves a new paragraph, as it's the best string quartet I've seen live. Lastly, we saw Sarah's Colleague Nate Burke play fantastically with Camerata Notturna, the show was entitled "The Ace of Bass", as it featured a concerto by Bottesini, the virtuoso bassist. I've been working on improving my clojure skills by occasionally doing problems on 4clojure, a great resource. The answer is lazy-seq macro, which, when used correctly, allows us to avoid realizing the the entire sequence at once.
I hope this post is helpful to others; I write these mostly as a way of solidifying my own understanding of the language, not because I think we need yet another blog post explaining lazy-seq. I've only been to one show so far, but I'm going to start my post at the beginning of the month, and iterate. I deliberated only slightly before I raced out the door to take in my favorite bassist and two other masters of our music play a set. The set started with "So What", and a solo from Donald Harrison that started hesitantly but quickly built to a head of steam. The third piece was greater still, "I Can't Get Started", featuring a long solo introduction from Donald Harrison.
Thinking back, I am sure that my reaction to this music comes from the whole experience: The pacing of the set, the variety of pieces and playing, and the intensity and emotion in the music made this some of the most enjoyable music I've ever heard.
Last week, Sarah and I went to see Ethan and Johnny play the Brahms sonatas for Piano and Violin (or Violin and Piano, depending on the Sonata). The last thing I saw this month was Ethan and Matthew Guerreri playing beethoven's fifth, four handed. I've just put liberator-boostrap up on github, my attempt to make a simple project that does some boilerplate setup for the liberator library, which allows us to build RESTful web services using clojure.
This project exists because I started taking a look at liberator, the artist formerly known as compojure-rest.
I think a lot of people, myself included, came to clojure after learning another dialect of lisp. One of the first 'gotchas' is that cons will append an item to the end of a list or vector, whereas the placement of the element into a data structure using conj depends on the type. The behavior of conj means that it's pretty easy to write a reverse function if you conj things onto a list. Hopefully this post makes the difference between conj and cons a bit more clear, if you are new to the language. My parents took me to Cappers, the local raleigh jazz club, to see Bucky Pizarrelli play a show, when I was fifteen years old, and just getting into jazz music. Jason Lindner + Panagiotis Andreou + Mark Guiliana form the group "now vs now", who I saw with my friend Geoff at Drom. I'm sure I'll see some more music before the month is through, but I'm something of a completist, so I wanted to blog about my final 3 concerts for 2012. I have lived in all sorts of places and done all sorts of things in the past 22 years, but I've managed to pretty much play the guitar every day. Everyone's music is through the lens of the sum total of their experiences, this is why it's important to emerge from the practice room once in a while. Time playing music is time well spent, regardless of what kind of music it is, or what the goal of it is. Finally, I took a lesson with the great chicago guitarist Jeff Parker, who plays with a number of different groups, including Tortoise. Tonight I was prototyping some data wrangling on CSV files for work, and I wanted to merge the header of a CSV file with each row to form a map. They sell everything from coffee to preserved lemons, salty cheese, olives, dates, all of it. They continued with a 4 part suite from "Brooklyn Babylon", and a few lesser played pieces.
Sarah excitedly comes in the room and reminds me that we have tickets to see Stevie Wonder play "Songs in the Key of Life" at Barclays! It was a very solid set of trane inspired music, nothing earth shattering, but a relaxing way to spend a friday evening unwinding.
Clifford is a magician; it's a short, thrilling, perfectly executed romp through some fun blowing changes. I revisited this solo as a way to study Clifford's articulation; not being a trumpeter, I've tried to reflect the articulations as I hear them, instead of trying to accurately portray any tonguing. They were both heartfelt in different ways, Shannon Wright was dark and quiet, Austerity program were in your face and intense. Saw Wayne Escoffery with Dave Kikoski, Ugonna Okegwo, and the great Ralph Peterson at the drums. I found the third act the most moving, when Rodolfo confesses Mimi is sick and that she won't make it. It was definitely the gig to be at; Twenty years after recording "Signs Of Life" for criss cross records, the Peter Bernstein quartet featuring Brad Mehldau, Greg Hutchinson, and Christian McBride would re-group at Dizzy's Club for 3 nights. Mehldau sounded completely different and very much like himself, McBride came close to stealing an unstealable show with his amazing solos. That said, I like to keep perspective, and I continue to feel that I'm basically one of the luckiest people ever. Given that it took me 20 years of playing guitar before I even started to feel like I could sometimes play, I expected playing upright to be a years long project to even sound competent. It is truly up to me how much music I write; I don't do it professionally, and am not nearly as rigorous about it as practicing my instruments. A demanding day job leaves me with limited practice time, and taking up bass meant less time on guitar.
Like a lot of people, I would play small gigs with my friends, and then go home and practice the tunes I had butchered along with my Aebersold records. This album is the classic Woody rhythm section: Louis Hayes, Stafford James, and Ronnie Matthews were Woody's rhythm section on a lot of his classic muse sides, including one of my favorites, "At The Berliner Jazztage". I love this set because they take real tempos and it doesn't feel watered down to me at all.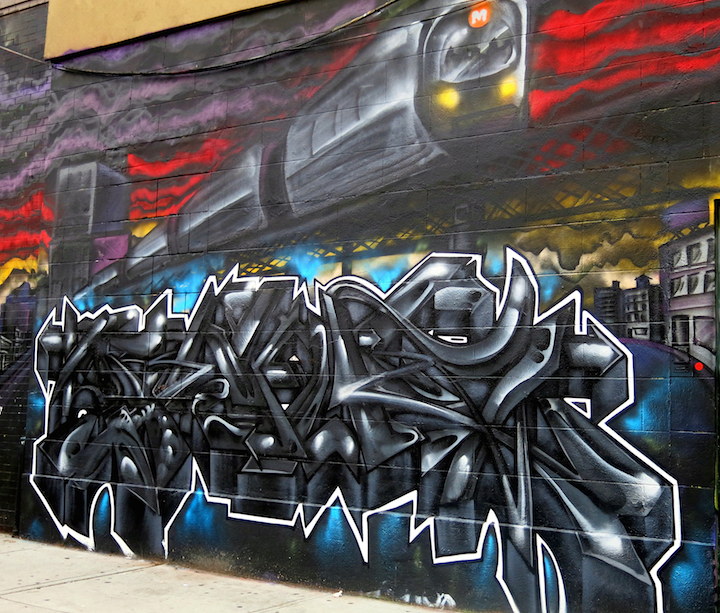 I'd love to hear this group playing a different repertoire, I don't love any of the tunes on this as small group "playalong" material. I don't love the tune selection, but this is another one I bought as soon as I found out about it and spent many hours practicing with it in college. This is especially great for me as I've been listening to Ameen play since we were both in college in NC, and had the good fortune to play many gigs together since we've been in NYC. This is new, I've thoroughly enjoyed practicing along with this one, particularly on guitar. We climbed through wire tunnels above planes perched on columns, we rode a ferris wheel on the roof, and slid down a two story slide. One of the creators of Erlang, Joe has been coding since the 1960s, and talked about complexity, the limits of computation, and the wonderful mess we're in. Martin, the presenter, tied everything back to relational database concepts, which really helped me grok everything. Peter talked about how Soundcloud moved from a "inbox" style architecture (fan out on write), to a "outbox" (fan in on read), and how they used CRDTs to do it. Even though Kyle's work, which is top notch, is about highlighting problems in systems, he presented with a tremendous amount of empathy, which I thought was really great: Distributed systems are very difficult to get correct, and there's not a coder alive that hasn't taken a shortcut or made a design decision that had unintended costs or consequences. I had read about transducers and quite honestly found the motivation behind them confusing, this talk made everything perfectly clear. This featured overtone, a music synthesis library I've spoken on before that Sam created, as well as dancing robots. To gain a deeper understanding of the power of the language, I decided to read and work through a few books.
I learned this habit from the Big Nerd Ranch iOS guide, and I've found that actually typing in the code myself helps me internalize it. The authors emphasize the importance of understanding Closures in order to truly understand the language. Different ways to declare them, different ways to call them, properties of functions, and how they are treated.
Not all programming languages support Closures, so this chapter is especially important if you've come from a Java background. This is another important chapter to read if you're not familiar with how prototypal inheritance works; as it's a different approach than using classes in Java or C#. These chapters are fairly self contained, and I found I could skip around a bit and follow my interests. First, there are a lot of small tips that make your life easier as a developer ("lein try" for the win!). One of the best things about clojure is that much of the source is available to you right from the REPL.
It's mostly easy to understand, and this particular function isn't exactly magical, but it's a solid example and I definitely learned a few things in the process of annotating. This is an awesome street to walk down, and just go in any bar that you like the sound of, all of them have good live music, in a variety of styles. I imagine this is entirely too much information, but I obviously love the city and love writing about it, so there you go.
Started at the Iridium, watching peter bernstein play trio with Bill Stewart and Doug Weiss on a dreary fall evening. He play a two and a half hour set, featuring the music of bach, and a full rendition of the B minor partita right in the middle. Tunes were kept short and to the point, a refreshing change from most jazz shows where you hear 4-5 tunes per set. I am particularly fond of his album "Blu Blu Blu", so I couldn't pass up a chance to see him solo at Roulette, a wonderful theatre in brooklyn.
Went to see a lot of great music this past couple months; Cedar Walton's group with Javon Jackson was a joy to see, and I have never seen Cedar play live. It was a CD release party and they did mostly original music, which I really enjoyed seeing. Not only is it necessary in my line of work, it's a set of tools I know very well, and I use it for everything from writing blog posts, as a calculator, for slicing and dicing files, for finding text in documents, etc. This looks great on my dell ultrasharp, although on my iMac the dark background isn't quite dark enough for me. So far, it feels more powerful than bash to me, particularly in the tab completion and file globbing areas. Day one lived up to my expectations; it was easy to build from source and install, and the REPL (called redis-cli) makes it easy to interact with, much like a nice SQL interpreter. Much like SQL databases, Redis supports transactions, and also has some blocking functions on lists that make it useful for coordinating messages. Galapagos used to be in our old neighborhood in Williamsburg, but like us, it has migrated to less hip digs. They played a wes tune, blue in green, airmail special, oleo, you took advantage of me, footprints, and a few more.
Interestingly, there was not a single sax player in the band that had much trane in their sound.
I have a lot of experience with traditional relational databases, and am rapidly gaining a lot of experience with elastic search, but haven't explored other technologies that are available to the degree that I should. Indices, Views, Stored Procedures, Triggers, Query Plans, Optimization, Packages are all touched on.
Shrimp and Grits are one of those dishes I almost never order out, as I make an awesome version at home. I was excited about catching Donald Harrison Jr's set, as seeing him at the Blue Note earlier in the year was incredible, but I was a bit disappointed in his set. After all that rich food I wanted a salad, so I got a tomato salad with a sweet potato biscuit and it was as good as I remember.
Sarah had never been, and I had only spent a little time there when I was passing through on tour with Regatta 69 many years ago.
On friday I went out to the Treme to try Willie Mae's Scotch House, which Serious Eats called the best fried chicken in america. We found the people to be friendly, the food to be spectacular, and the country itself to be mostly beautiful. It seems like they are trying to run you down, but really they are doing everything they can to avoid running into you and just get where they're going.
All the best food we had were from old ladies who are serving one dish out of a tent on the street. Grilled Bananas with sticky rice and tapioca, Chicken grilled in banana leaves, Sauteed clams, Skewers of sausage, pickled vegetables and rice, Pancakes made of vegetables and rice flour, rice porridge with chicken and fried bread, it's all there.
They say you can pay in dollars, but we had the best negotiation results paying in local money, as it's a common language. Our time in central vietnam was split between Hoi An, a beautiful if touristy coastal town, and the Phong Nha province, home of the gorgeous national park and its caves. Freddie Bryant's trio at La Lanterna, Killer Ray Appleton with Peter Bernstein at the Jazz Standard, Michael O'Brien's trio at Silver Lining, Composers Collective Bake Sale at Roulette, and I feel like I'm forgetting a few more. The blues band was a solid bar band, made better by the fact that they didn't play so loud that no one can talk. I've been trying to make my code more idiomatic by comparing my solutions against others' answers, or sometimes clojure core, to see where I could have written a nicer solution. The lazy-seq macro essentially allows the runtime to step through our sequence; keeping only the portion in memory that is being asked for. The "Joy of Clojure" and "Programming Clojure" both have great examples of this, I don't want to plagiarize.
However, I do hope that this might be useful to other folks getting familiar with the language. The examples in the project are a good starting point, but it took me a little while to figure out how to get a skeleton project configured, so I've created a simple bootstrap project which I think is close to the simplest possible example of how to set up a clojure project configured with liberator, compojure, and ring. I'd love to contribute this back to main project, as a submodule in "examples", or something. One thing that I have found confusing in the past is that while cons is a fundamental building block in lisp, idiomatic clojure code uses conj more frequently. So it was thrilling for me to catch him again, almost 20 years later, at Dizzy's club in lincoln center.
Ever since I saved up enough money mowing lawns to buy an acoustic guitar from the flea market when I was 14, music and the guitar have been part of everyday life. My practice routines have varied a lot over this period of time, some periods are extremely structured where I am working on very specific things, and some periods are just me enjoying playing guitar. Too much time in the practice room, and your music can start to sound practiced, worked out.
Sometimes, when I'm practicing, I forget this, and get too focused on what I'm not as a musician: I am not fast enough, my time isn't solid enough, etc.
Jeff and I talked a little, but mostly played, a few standards first, then a few vamp-ish things, then some things that were completely free.
Their initial tutorial uses excel, which I don't own, so I decided to code their Getting started with Excel guide in clojure. Not only is the source to almost any function available at the REPL, but usually, the code is easy to read and understand. As great as the band is, what struck me is how great the music itself was, in terms of its conception really allowing the band to get to another place musically. I only had two problems: If you're going to charge a higher music charge than any other major jazz club in NYC, why not hire a piano tuner?
The way I hear a lot of the phrases in this solo, Clifford will start tonguing and then move into a more standard slurring from the offbeats. Thinking back, one thing that attracted me to this solo was its simplicity; only a chorus, not too daunting to transcribe.
The band was good, but the highlight for me was Ralph tearing it up behind the kit on every tune. The vibrancy of the Latin Quarter and the parade in act two was amazing, particularly in contrast to the stark flat in act one.
Reservations for the show had been booked solid for weeks, so there we were in line, hoping for our names to get called on a warm, rainy January sunday in manhattan. Pete presented a new tune, I think called "Present Moment", and two older ones, an ethereal "Blues For Bulgaria" and a grooving rendition of "Dragon Fly". It was particularly great that Sarah and I were able to do this together, added a lot to an already great experience. Instead, after 5 months of playing, I was able to play a very successful gig of original music with our quartet.
I also read several great books, my three favorite business books are "Turn the ship around!", "The hard thing about hard things" and "so good they can't ignore you".
I remember going out to the music store and buying the "Burnin'" volume after a particularly embarrassing solo on "Cherokee" at a bar the previous night, which must be the jazz nerd walk of shame. One thing I like about this is it's the actual band playing the actual book, it's not watered down. This is another one I wasn't familiar with, but there's a real spark on some tunes, notably "I let a song go out of my heart". So beautiful to be able to play along with Billy Higgins, and of course Cedar and Ron are perfect. Like Ellington, I tend to hold Monk on a pedestal and playing his tunes in this setting feels sacrilegious to me. I wish the tunes were a little more varied and that some more modern ones were included, but the music is mostly from Dexter's earlier stuff, the "Tower of Power" era. Jeb Patton has played piano for the Heath brothers since I can remember, and of course Winard Harper is a master. A major challenge at Strange Loop is picking the talks you want to see out of the many awesome concurrent talks happening.
This was especially impactful for me, as I went to a "Papers We Love" meetup on CRDTs, and didn't grok how they could be used in practice. I'm excited to start on some linux kernel hacking, messing around with unity, getting back into the clojure world, and in general having fun with programming. I would recommend going through the first chapters on functions, closures and objects in great detail, and then read the rest more casually.
The most important section in this chapter for me was understanding the context around functions, namely, "this". The nice thing about this chapter are the real world examples of simplifying and improving code using closures.
This chapter also contains common mistakes, I found this particularly useful as I have made most of these mistakes myself. One of the cool things about the book is that it moves from basics into considerably more advanced tasks towards the end, tackling running cascalog jobs on Amazon's elastic mapreduce service. Second, the recipes are grouped in the table of contents in a very practical way; it's easy to find what you need. Music is a part of new orleans like no other city in the world, there is an amazing array of awesome food to try, and the people are warm, friendly, and will go out of their way to make you feel welcome.
It's not the cheapest hotel in new orleans, but the rooms are clean and it's not noisy despite the location. As the area is known for seafood, you generally won't go wrong ordering seafood, or anything on the menu that sounds strange. Peter mentioned that playing Monk was a joyful experience for him, but also frustrating, because the music is so difficult. Vinicius switched effortlessly between nylon string and a semi-hollow with a giant bigsby tremolo, which isn't the easiest thing to pull off.
I grew up listening to Cedar playing in the Jazz Messengers, and those records are so intense that I wasn't prepared for how light his touch would be.
If I recall correctly, the gig was on a weeknight and was sparsely attended, which I was sad to see. Gilad has his own language on the guitar, and it's always interesting to see someone with that personal a sound and approach play.
Spring is a time of renewal, and for trying new things, so I recently decided to overhaul my OSX setup, and try out some new things.
I wouldn't say the Redis command syntax is particularly intuitive, but I can see myself learning it quickly, and more importantly, the set of commands is quite powerful and also seems simple enough to not get too bogged down in.
When I read that Redis was sometimes used as a PubSub Queue I was at first confused, but after running through an example on blocking lists, it makes sense. I had a few problems getting things up and running because the book is a bit out of date, but once I got through the usual ulimit issues, I learned a lot.
For example, a rollup could be "Category" and "Message_id" to see all replies to a thread. The material on fuzzy text matching packages was new for me, particularly levenshtein distances and trigram comparisons to determine similarity between two strings. Surrey's version comes with a tomato based BBQ sauce, fresh shrimp, and the creamiest grits I've ever had. Kermit Ruffins sounded great though, as did Harmanouche, who were featured on the poster for this year's fest. They were right, the chicken, cornbread and butter beans is one of the best meals I've eaten, and I've certainly never had fried chicken that came anywhere close. For the best results, buy two or three things, be firm but good natured, and don't make a big deal over small differences. All of it was fantastic, Ray Appleton's incredibly deep groove being a particular highlight. It's our responsibility to code our function in such a way that we don't ask for the whole thing at once.
Noticed that Nate Chinen had posted jazz shows of the week to the NY Times, so had a quick read.
Ron used all sorts of techniques, strumming, tapping, but always in service of the melody and the music. On my list of things to do now is some focused listening to these sonatas, and checking out the score at the lincoln center library.
This can be confusing when you're new to the language, so I wanted to write a post explaining the difference.
The philosophy behind this is that conj will add the item in the most efficient place possible for that collection type. As a working musician, it's important that I support live entertainment myself and go to shows.
Ken Peplowski was playing the hell out of the clarinet, Chuck Redd on drums and vibes, really a fantastic evening. Always a treat to hear Linder and Giuliana also, but the sound in the room was way too loud, it was kind of like being assaulted. Really hard to miss a concert featuring bach's music when it's a 5 minute walk on a rainy sunday. This comes from a time in history where the woodshed was the best place to practice your instrument without bothering others too much. People often ask me how often I practice, or, since I have a day job, if I have time to play during the week.
I've found that when I'm travelling, I generally fall into a pattern of just playing solo guitar, usually without technical goals. Wayne Shorter said that Miles would pay his musicians not to practice, so that they would be more spontaneous on the bandstand. The event was timed a little strange, in that there was a long break in between sets, so we only stayed for the first set.
I learned a lot from playing with Jeff, as he is such a creative musician, but at the same time, his playing was very supportive and always in service of the music. This is really a very basic example of data manipulation, and doesn't get into machine learning at all. In music, one of the best ways to learn is by recording yourself playing a tune, listening to a master musician play the same tune, and note the differences; there is often much you can learn. Since it's sunday night and I'm messing around anyways, why not write my own, probably naive version, and compare it with the canonical version, and see what I can learn? I didn't know the difference between "rest" and "next", but stackoverflow has a kinda clear explanation. I saw the west point brass quintet play at trinity church in manhattan, at their wonderful lunchtime concert series. The vegetable stand doesn't carry pine nuts, so we head across the street to Oriental Pastry and Grocery, my favorite of the spice stores along the arabic section of Atlantic Avenue.
It was a fantastic show, with horn and string sections, and unbelievable rhythm section, and Stevie just killing it. I recently re-listened to a lot of old Clifford sides, and decided to study his articulation in more detail. I've used the staccato marking to indicate places where there is a lot of eighth note separation in general.
Peter featured himself on an amazing rendition of Monk's "Pannonica", showing once again that Pete is the greatest interpreter of Monk's music on guitar. We had a great night, mostly because of the love and support from everyone that came to our gig. My tendency is to write for people that I'm playing with, so having a regular session with a quartet inspired a lot of tunes.
This might not seem like a big deal to most people, but I am fanatically consistent about practicing and rarely miss a day. Playing along with Aebersolds isn't something I've done a lot of in recent years, but I've recently re-visited volumes with particularly good rhythm sections, and it can be quite fun to practice with these.
Ron's bass is very clear and as a bassist myself, it's great to hear him play some of the Ellington repertoire.
I've learned a lot playing bass along with this, although it's a humbling experience to listen to the man himself play along and then listen to yourself afterwards. This really speaks to the quality of the talks, most of which are now available on youtube.
The first five chapters of the book are essential reading if you are new to JavaScript, or just want to improve your understanding. The most important sentence in the chapter for me is "In most languages, scope is derived from the block of code they are in. I've found the "performance and production" section to be particularly useful, with a lot of tips about packaging and deploying your application that other books don't contain. Even though I really love my kindle, I've found paper to be better for books that I need to flip through and use as a reference, and the Clojure Cookbook is the best reference for accomplishing common practical tasks in clojure that I have come across.
The only time you should be in the hotel and awake in New Orleans is right after breakfast, and they have a nice patio you can sit to keep cool. In particular, the garden district is very picturesque, and magazine street is a nice long street to walk on. The set was structured like a Jazz Messengers set: a blazing uptempo tune to start, followed by an in the pocket swinger, a ballad featuring the trumpeter, then another swinging blues to finish out the set. Wonderful to see a master of the music play; although I wish he had played more of his own tunes, the set I saw was mostly Monk. If you're reading this, I'm sure you already support live music, but it was a good reminder that even some of the greatest musicians of our time can use our support on a rainy tuesday night in Gowanus. I always picture young gun players like him as having nearly perfectly efficient technique, although I must say that Gilad kind of doesn't. Another nice feature is builtin cache expiries, which obviously make it useful for caching purposes. The highlight of the show was Hadi Eledebek playing some astounding Oud, on a piece he wrote for Oud and String Quartet. I then watched a video on a talk that some guys from Yammer gave, and I've included my notes below (taken in real time, so a bit disjointed).
These seem like useful techniques to know about in general, and I plan to explore both further.
I haven't been to jazz fest, but from talking to the locals, it seems like the opposite of jazz fest: The french quarter fest features actual jazz music, locals love it, and it's a chance to experience new orleans as a city along with the great music. Last night Errol and I had smothered rabbit with oyster dressing at a classic creole place in the quarter; they gave me bread pudding to go on the house. Just point at that ox and the pho noodles, or the thinner bun noodles, and you'll probably be rewarded with a saucy dish. In Hanoi, I remember the beautiful chaos of the markets, and the traffic that swirls around them. Billy Cobham, Ron Carter, and Donald Harrison are playing at the Blue Note, and not only that, they are going on in 30 minutes from now!
Ron's way of navigating the changes was something else, and while I don't usually think of Billy Cobham when I think of great ballad drummers, his playing suggested I should probably start.
Bucky still sounds great, plays wonderful rhythm guitar in the style of freddie green, in addition to playing great solos and generally being a team player.
Bach in the heights is a fantastic organization, to get so many people into a church to listen to Bach on a sunday is a fantastic thing.
Most musicians have spent a lot of time in the shed, practicing, whether they call it that, or not. My wife often cannot contain a chuckle, because the answer is that I practice guitar every single day, usually for many hours, and it's extremely rare for me to miss a day. My subconscious thinks that if I can document it, I am less likely to forget it, and the truth is that all musicians forget things. Still, there's no doubt most of Miles' sidemen spent plenty of time in the shed, working through things. We started with Wayne Escoffery's group, and then headed over to see some of the most swinging music I have seen this year: Aaron Goldberg, Omer Avital, and Ali Jackson playing trio. Tone is a quality that can sometimes be lost on recordings, but it is so apparent when seeing someone live. My lesson came about somewhat randomly, as Jeff posted on twitter that he was stuck in brooklyn after hurricane Sandy, and his gig with Jeff Ballard at the vanguard was cancelled.
I really look forward to getting my hands dirty updating this code in accordance with the python tutorial they provide, as well.
Looking at the at the function definition, I am not sure why the explicit "seq" statements are there, I will need to think about this a bit. Then, one saturday we went to bargemusic and saw Mark Peskanov tear it up on the violin, playing Bach, Mozart and Schubert.
Usually they are playing arabic music inside, but today, it's Art Blakey and the Jazz Messengers, Three Blind Mice. I haven't been this excited by a performance since seeing Christian Scott's group a few years back. One of the things I loved about the choreography was the contrast of the flat between the first and fourth acts: In the first act, everyone huddles around the flat closely for warmth, and by the fourth act, it is a warmer time of year and they run out their window and around on the rooftops.
I've personally avoided doing small group renditions of Ellington tunes, as I've never felt able to do his music justice. Interesting to hear Ron play the earlier Silver repertoire, as far as I know he didn't start playing on Horace's albums until the 70s. Another fun thing about the conference is that I felt totally comfortable going up to anyone, introducing myself, and then starting a conversation, something I usually struggle with. The most important sentence in the chapter for me is "The Context of a function is determined by how the function is invoked". Tomahawk was particularly great, I really enjoy John Stanier's drumming a lot and I hadn't seen Mike Patton on the mic since I was in high school. He has great chops for sure and never plays a wrong note, but watching him play, it's quite an idosyncratic technique (especially in his left hand), there's quite a lot of what a pedagogue might consider extraneous motion. Riak is really interesting, particularly some of the more advanced features which are really a superset of what something like S3 gives you. Also, creating rules in order to update views was a new concept for me, I hadn't seen this before. Ended the day, and my trip to new orleans, with a slice of chocolate pecan pie from camellia grill.
I fell in love with New Orleans on our trip, and have returned every year since, to listen, eat, and enjoy this great city. At the "Pub with Cold Beer", which is in reality the home of an enterprising vietnamese family with a refrigerator and a backyard full of chickens and peanuts, You can order lunch by pointing at the chicken you like.
In Saigon, the outdoor restaurant where we had our last meal, and the lady with the stall outside Cholon Market, who served us our best meal our second day in Vietnam. Wrapping the recursive call with lazy-seq allows us to code recursively, without fully realizing the entire sequence all at once at runtime. Bargemusic has top shelf musicians, is a beautiful 5-minute walk from my house, and is affordable. Finally, it's a way for me to break out of my routine a little, as I tend to be a creature of habit. Like many jazz musicians, I was particularly obsessive in my early 20s, probably averaging 3-7 hours a day for many years. Whereas when I am at home, I generally have a specific set of things I am working on: a tune, a chord voicing or harmonic structure, or some kind of technique.
I have spent hours and hours on melodies that I can no longer play, learned many tunes I have since forgotten. They did a fantastic, grooving rendition of "Blue Trane"; They really played as one unit and it was fantastic. They played some wonderful original music, and it was a special treat to hear them tear through inner urge. An album I've heard hundreds of times, but not music you expect to hear in an aging middle eastern grocery. This solo sits reasonably well in either octave on guitar, and I've found it to be a great exercise to learn to play solos in both. The gig was sparsely attended, which was disappointing but understandable: I barely found out about it in time, and I live down the street.
In re-visiting these, I've discovered that I'm a lot more particular than I used to be: if the Rhythm section is good and the music is interesting, it's enjoyable, if the pianist is overplaying or the band is rushing, I have to turn it off. With Ron Carter, Billy Hart, and Kenny Barron, things are never going to sound less than fantastic, and everything grooves, but there's not a lot of fire.
Ronnie Matthews is busy, but never goes over the line, as happens with many many Aebersold recordings.
I think this is because it's a small conference and folks have a common passion for technology.
I've since picked up a couple of their albums, and they're good, but this music really comes to life live. More proof that there's many, many ways to approach the instrument and technique is a broad topic. They use protocol buffers to store the data in Riak; but a downside is that protocol buffers isn't Riak MapReduce friendly.
Watching Steve Masakowski and Victor Atkins at the Royal Sonesta has become a tradition for me, as Steve is a fantastic guitarist. This morning, I woke up far too early so I went for a 9 mile run and ate at Surrey's, which I've always liked, and had the best shrimp and grits I've ever eaten.
Give it an hour, maybe go for a tube ride down the river, and the lady of the house will present you with sauteed morning glory shoots, fresh rice, the best peanut sauce you've ever had; and your chicken, grilled with lemons and chiles.
The key to lazy-seq is understanding that only part of your sequence should be calculated in memory at once, and writing your code in such a way that we don't inadvertently hold on to a reference for to the full sequence, by storing a reference to the head of the sequence, for example. Unfortunately, it's on a boat, and I often get slightly motion sick from the rocking, so we left a bit before the end. I wanted to see at least 3 shows a month, and blog about my experiences, and I am happy to have done that for every month this year. Sometimes I have to remind myself just to play guitar for the love of it, just to hear some music, match it with a feeling, and play it.
Sometimes, I find it a more interesting point of reference to hear a new, exploratory group tackle material that I am familiar with, because they paint it in such a new way.
The Schubert piece would have been great for me on a different day, but I really wasn't in the mood for Schubert, certainly no fault of the musicians, who were both excellent. Note that they use twitter's snowflake for ID generation, which is distributed and scalable. This year he sounded better than ever; playing the music of Ellis Marsalis and James Black. In Hoi An, I'll never forget the entire city lit up by paper lanterns at night, with paper candle boats floating down the river. The other side of me realizes that the music we play isn't so easy to quantify; who's to say that the hours I spent learning "Inner Urge" haven't influenced the way I hear melodies in general? Monet is more powerful because you know that you are looking at haystacks in a field, but re-imagined. So, the data model stored is id, timestamp, category, and properties, where properties is a hash of things like liker_id, followed_by, etc. I also caught a smoking brass band, Magnetic Ear, who had a particularly fantastic drummer in Paul Thibodeaux. Concerts like this often don't happen with regularity outside of NYC, one of the reasons I love living here. On a separate note, I don't always play very well in front of great players, but I played pretty well with Jeff, and he complemented me on my time feel.
In the evening, my friend Errol and I caught Linnzi Zaorski at DBA; she has a great band, impeccable choice in repotoire, and most importantly, her own sound.
Part of the reason I think jazz has lost some audience, is the lack of familiarity with the source material. This felt great, as it doesn't come naturally to me, and I have worked extremely hard to improve my time over the years. Back when "Autumn Leaves" was a pop tune, hearing the Miles Davis Quintet tear it apart and re-construct it was really grabbing, but today, most people listening don't know the tune to begin with, and I think something is lost there. Jimmy Bruno once told me you had to be born with good time, but as much as I respect Jimmy, I think he's wrong about that. I hum a few bars along with Wayne Shorter's solo, he asks me if I play music, and we talk about jazz.
I buy pine nuts, hibiscus tea flowers, and coffee, because it's impossible to walk into a store like this and buy one thing.
He thanks me for the business and wishes me well, and I wave goodbye, thinking to myself I should stop in more often and maybe make some rice with preserved lemon next weekend.