admin 18.06.2015
Ye who have a spark in your veins of Cockney spirit, smile or mourn according as you take things well or ill;— Bold Britons, we are now on Shooter's Hill!
Lambing Day this year at Woodlands Farm is on Sunday 12th April, the culmination of a busy time at the farm. All are welcome at the Woodlands Farm Trust Lambing Day on Sunday 12 April 2015, from 11am-4.30pm.
Considering the farm's events are also all organised by volunteers their annual cycle of shows is very impressive, and all of them enjoyable. Ye who have a spark in your veins of Cockney spirit, smile or mourn according as you take things well or ill;a€" Bold Britons, we are now on Shooter's Hill! The latest issue of Ramblers' South East Walker newspaper suggested that the dispute was continuing in the same vein as before.
We are writing to you to update the position with regard to the Green Chain route across Woodlands Farm. Since 1996 many hundreds of volunteers at Woodlands Farm have worked tirelessly a derelict urban wasteland into a very popular and successful city farm of high wildlife and biodiversity value. Put briefly, if a right of way were established along the route of the present claimed Green Chain, two of our largest hay meadows would be open to all and sundry with no restriction. In order to facilitate the Green Chain Walk we have offered a perfectly feasible and enjoyable diversion, along an existing public footpath at Hillview. As you reported previously, the 2012 AGM of the Woodlands Farm Trust voted unanimously for the Board to resist the efforts of Inner London Ramblers and the Green Chain Working Party to impose a new footpath across our fields. Oh dear, I thought, that doesn't sound like it will lead to an agreement between Ramblers and the FarmA  that will get the path reopened. So some positive developments, and cautious optimism that the dispute can be resolved to everyone's satisfaction, but still a little way to go before the gate is reopened permanently, I guess. I should stress that Ramblers haven't given up on the issue and it has been passed on to their local volunteer for the area for further action. If you manage to find them all you will get your own chocolate egg to take home.A  This is a drop in activity so pop in anytime between 10am-2pm.
Barry Gray from Woodlands Farm e-mailed about a recent visit to the farm by children from the Welsh School London and representatives of the Farmers Union of Wales which was filmed by the S4C TV channel for their Ffermio programme. Because of our Welsh connection, (our manager, Dai Jones is from Ceridigion and is a native Welsh speaker), we had a visit from the Farmers Union of Wales and children from the London Welsh School for a totally Welsh speaking visit on January 29th.
It's an interesting programme, all in Welsh with English sub-sitles, and I learnedA  some new things about the farm and that the Welsh for guinea pig is guinea pig. Following the incident on 30 December, when the metal fence at the far end of the farm was broken into twice on one day, yesterday the bolts were cropped once again and metal staves removed. When they realised they had been spotted they made a quick exit, the motorbike rider got through the hole in the fence first.
Help the birds in your garden by putting up a bird box for them ready for the nesting season.
If it was not for the houses in the background, this could be out in the country but is in fact in the Royal Borough of Greenwich.
Woodlands Farm was taken over by the Royal Arsenal Co-Operative Society in 1920 and used as a model piggery.
The apiary at Woodllands Farm will also continue with, I understand, support from Sidcup Beekeepers. Put on your wellies and head down to Woodlands Farm for an afternoon fun.A  Explore the farm with our welly trail.A  Can you find all the hidden wellies round the farm as well as a puddle or two to splash in? We are a farm so sensible shoes and clothing are recommended!A  We do allow dogs, but please note that these must be kept on a lead and not taken into any farm buildings. The pregnant ewes at the farm have now been brought in to the barns in preparation for having their lambs. One of the highlights of 2014 for me was the opportunity to be involved in a number of citizen science surveys of the flora and fauna of the area. Many of the surveys were those arranged by Hannah Forshaw, the Education Officer at the farm, but there was also a lot more bat surveying, contributing data to the surveys organised by the Bat Conservation Trust and the London Bat Group. When it comes to citizen science surveys, the Bat Conservation Trust's National Bat Monitoring Programme (NBMP)A  is one of the longest running, having started inA  1996. My square for the last four years has been centred on grid reference TQ4081 – an area of Canning Town to the north of Custom House DLR station. The Woodlands Farm field surveys were far more successful, detecting many more bats – both common and soprano pipistrelles and noctules. The BCT run fairly regular courses for volunteers on how to use a bat detector to recognise different types of bat calls, and I went on a refresher during this year's survey season. There are however lots of pipistrelles at Hall Place, as I found out when helping to lead a bat walk around the gardens. In December I had a rare opportunity, courtesy of the London Bat Group, to help with a hibernation survey at Westerham Mines.
It is important when surveying hibernating bats that they are not disturbed, and that any temperature rise caused by the presence of people is minimised. Back at Woodlands Farm, surveys continued in a lepidopterous vein with the Big Butterfly Count in June and a moth survey in September. A moth trap, which is basically a bright light mounted above a container that was filled with egg boxes, was used to trap moths alive for the moth survey. The conservation volunteers at the farm also helped with preparing the dipping pond for refurbishment – clearing nettles and plants from the edges, digging out water-plants and mud and carefully removing any pond life that could be saved.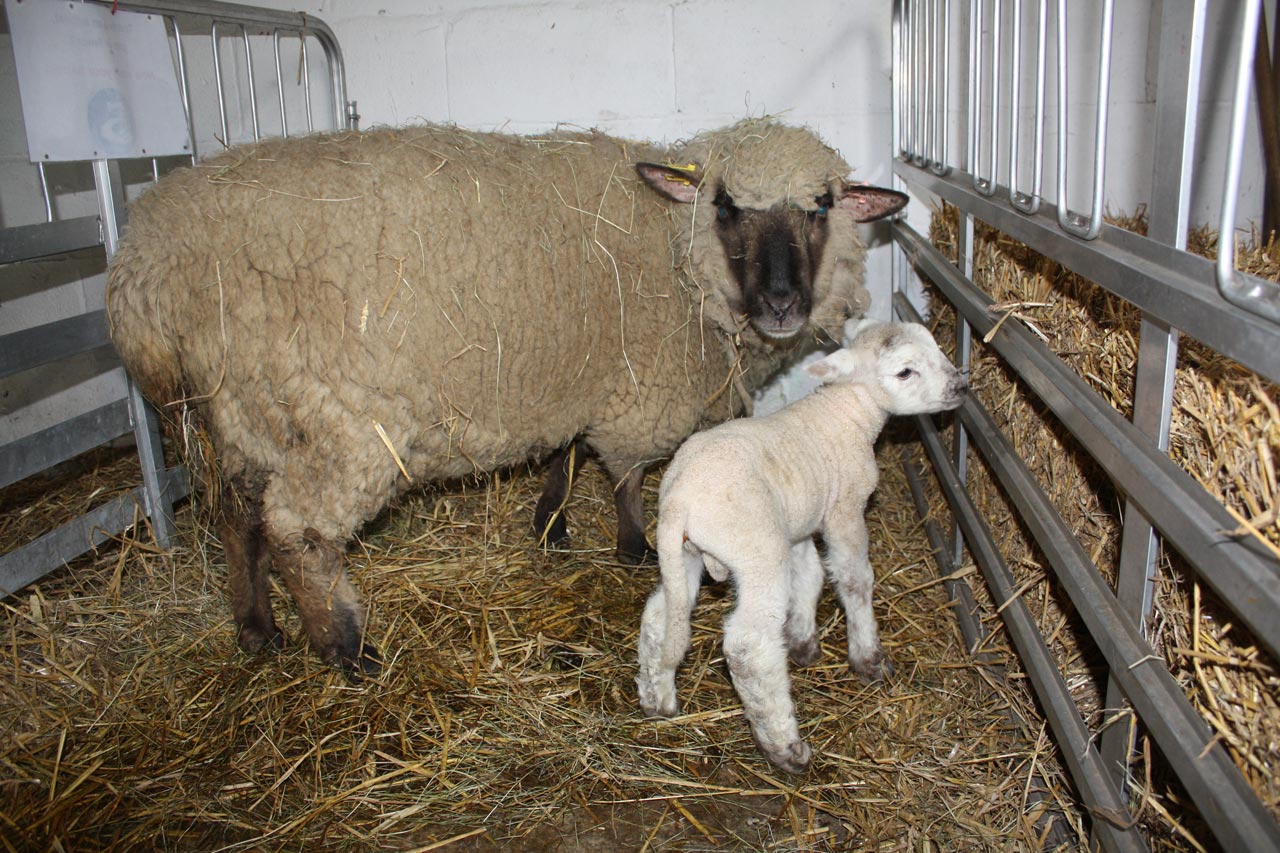 On 21 September 2013 you kindly posted some pictures and details of my attempts to get the Royal Borough of Greenwich to reopen the footpath between Shooters Hill Road and Academy Place. The official told me in September this year that he would be getting legal advice on my contention that the path should be reopened in the basis that it had been used for 30 years by myself and others.
I am still pressing the council to have the footpath and the adjoining lane from Academy Place to Bagshot Court adopted under the Highways Act to prevent their future closure. But the reopening of the footpath means that it is possible to walk again from Shooters Hill to Red Lion Lane via Bagshot Court and Prince Imperial Way asA  marked in red below. Meanwhile, on the other side of the Hill, the problem of the route of the Green Chain Walk nearA Woodlands Farm still hasn't reached a conclusion.
Most people who visit Woodlands Farm don't get much further than our farmyard, however there are a further 85 acres of wonderful London countryside, wood, hedges and meadows, to explore. Sunday 21 December – Winter Solstice Walk,A A  On our solstice walk there will be a seasonal hot drink at the end.
Woodlands Farm have the first of a new series of free monthly guided walks on Sunday, 17th January, starting at the green Education Building at 10am.
The weather forecast for Sunday is cold but dry, which would be perfect weather for a walk in the countryside, or London's largest (89 acre) city farm.
The first lamb of 2015 was born on 23rd March and since then about a third of the 50 ewes have given birth, aided where necessary by the farm's lambing-trained volunteers.
Come and see our new-born lambs, and enjoy the chance to buy quality local produce at reasonable prices, including home-made preserves, cakes and honey.  Relax in our cafe, enjoy the treasure hunt or get involved in craft activities. However events yesterday suggest that there may be grounds for cautious optimism that the Woodlands Green Chain dispute can be resolved.
There is an article by Des Garahan,A Campaigns Officer for Inner London Ramblers, thanking readers for responding in support of the campaign to reopen the path, and asking for further evidence of use of the path before 1992 to help get it established as a public right of way. As you know, the present claimed path across the farm is neither a right of way nor a permissive path, legally it has no status. In the past, as you know, this has resulted in arson, burglary and attacks on our livestock and threats to our staff and volunteers.
The WFT would then provide a permissive footpath across a short section of the farm to the Dryden Road gate, which could then be unlocked and left open. If there is no settlement this can only result in prolonged and costly litigation and to what end?
After much discussion and explanation of the Farma€™s position they agreed not to leaflet today and to take consideration of the Farma€™s position. HoweverA I can confirm to the best of my knowledge that the footpath you are referring to is private and is not a public right of way. London Boroughs do not have to maintain definitive maps of rights of way, and so nearly all of them don't do so. The report of the visit has just appeared on the Welsh speaking channel SC4 on a programme called a€?Ffermioa€?. Just a few weeks after the last incident when a fence was broken down and a volunteer threatened, the fence has been broken again and a mini-motorbike ridden around one of the fields where sheep are often kept. This time, however, we discovered it after two people were heard with a motorbike riding round the top of Hillview Field late in the afternoon. I've received three communications from them recently, two about conservation related events and one about activities for children during the February half term break. Join us at Woodlands Farm as we make some amazing felt flowers, butterflies and other animals using just wool.
Have a go at shelter building, wild cooking over a fire and learn what animals need to survive.
In London the number of house sparrows is dramatically decreasing so make a box to encourage them back into your garden.
The Woodlands Farm Trust was founded in 1997 and bought a 999 year lease on the farm with help from the Heritage Lottery Fund and the Bridge House Estates Trust. A new apiary, the Oxleas Wood Apiary, has been established in the Royal Greenwich Parks & Open Spaces Depot, Crown Woods Lane, and they are running an Introduction to Beekeeping course and apiary days through 2015. It was a real pleasure to be able to spend time with enthusiastic and sometimes very knowledgeable people identifying wild plants and animals in places such as Woodlands Farm's meadows and ponds or in an old ragstone mine in Westerham.
Armed with books, identification guides, nets and trays volunteers dipped the pond water and pored over what was dragged up – a good collection of larvae and nymphs and even the occasional tadpole and newt. The farm is accredited to DEFRA's Higher Level Stewardship scheme, which amongst other things defines how they manage their meadows and hedgerows with the aim of supporting biodiversity.
The Field Survey, which monitors populations of noctule, serotine, common pipistrelle and soprano pipistrelle takes place in July. It was quite magical walking just after dusk in the riverside gardens of an old Tudor house watching pipistrelles swoop between the trees, often just above head height.
If the bats wake they will use their scarce energy reserves and have no way of replenishing them because their insect food is not available.
A composite measure of bat numbers based on data for 8 species shows an 18% increase from 1999 to 2007, but a very slight decrease since 2007. Some of the moths captured were remarkably and unexpectedly beautiful, such as the burnished brass pictured below.
On each session 16 traps were baited with seeds and, most importantly, fly pupae from an angling shop which make a smelly attractive food. This year they are doing further work on the pond, clearing brambles in Clothworkers Wood to encourage bluebells and then the 2015 survey season starts with the Big Farmland Bird Count on Monday 9th and Tuesday 10th February.
While the Woodland Farm Trust,A Ramblers and Green Chain officers have all agreed that Woodland's proposal for re-routing the path to go along the edge of the farm is acceptable, the owners of the land between the farm and the corner of Keats and Dryden Roads are now blocking progress. Steve e-mailed to let me know that new signs have been erected on the Castlewood footpath, presumably by the MoD.
Our walks will highlight seasonal farm activities such as hedging, lambing, the history of the farm and how it works.
Entry is ?1 for adults and 50p for children, all proceeds from entry charges and our stalls go towards keeping Woodlands Farm here as a conservation project and valuable resource for the community. We fully accept that it is the widely advertised route of the South East London Green Chain Section 3 and Woodlands Farm has always been extremely anxious to resolve this problem as soon as possible. The reasons for saying this are set out in the attached documents and these have appeared in our newsletter. Wea€™ve been able to reduce this anti-social behaviour by locking the gates at Dryden Road and Bellegrove Road.
He denied making the break in the fence and said that as the fields were part of the Green Chain Walk they could ride a motorcycle there. Our priorities are education and conservation, and we are part of the Natural England Higher Level Stewardship Scheme. I'm glad to see that a shelter has been built for Bob the pony so he can get out of the cold, though his thick coat should help keep him warm. The 8-week course starts on 29th April, andA  the evening classroom sessions will be held in the nearby Oxleas Cafe. Wellies were donned to get in the pond and examine the leaves of pond plants for newt eggs – the newts carefully wrap each egg in a leaf. One consequence is that the meadows are rich in wild flowers and grasses, which is why a glorious sunny day in June saw groups of enthusiastic volunteers grouped around various books trying to identify the meadow plants. During September there were also well-attended bat walks in Shrewsbury Park and at Woodlands Farm, with a good number of bats seen and detected.
So the photo of a hibernating Daubenton's bat below was taken without flash by torchlight without getting too close to the bat. However this must be set against a 60% decline in numbers between 1977 and 1999 in England.
While bats' presence in churches has caused some problems there are many bat friendly ways of tackling the issue which have been ignored by proponents of the bill. They also had some amazing names: heart and dart, lunar underwing, setaceous hebrew character and pale oak beauty were some of the moths identified. They were also stuffed with some straw to keep any tiny mammals warm, then placed at various places around the farm in the late afternoon. At the last Woodlands Farm AGM it was mentioned that this route is a permissive path and that the owners Bellway have refused permission for the Green Chain Walk to cross their land. We feel that if we accept the current claimed route across Woodlands Farm it will result in serious damage to the character of the farm, a severe curtailment of our actives and threaten the viability of the whole project.
This strategy of a diverted footpath meets with the approval of Blackheath Ramblers and North West Kent Ramblers. Woodlands Farm Trust will resist any attempt to impose a new footpath on us and for the reasons we have stated, we feel we are now fighting for our lives.
He then threatened the elderly volunteer with violence and the farm with further vandalism.
Later, when it was dark the water was examined with torches to count the newts lying on the bottom. Umbellifers were particularly interesting: did we have a corky fruited water dropwort or a wild carrot or a fools parsley?
They start by drawing a triangular transect on the map of the square, and then plot a route that follows the triangle as closely as possible with 12 equally spaced stopping points.
This year there was nothing at all at the start of July, but my lonely pipistrelle was back at the end of the month.
After identification they had to be released carefully to make sure they didn't immediately become bird food.
Then my first experience of checking the Longworth traps yielded only slugs – prompting the acquisition of a slug identification book for future trap checking. The route from Shooters Hill down to the bottom of Red Lion Lane is a pleasant path through open fields, passing by what may have once been a sports field – the 1914 OS map shows a pavilion at the South end of the field.
The Trust aims to involve local community groups, schools, volunteers and businesses in farming and conservation, helping to bridge the current town-country divide. On the evenings of the survey the volunteer walks the route using a heterodyne bat detector to listen for noctules and serotines on the walk between the stopping points and then stops for two minutes to survey for pipistrelles. Apart from slugs we found a lot of wood mice, which were sexed before release (a male is shown in the photograph below). The old map also shows a miniature rifle range and formal rows of trees, both features are still evident though the only reminder of the rifle range is an embankment. I am in awe of the bat recognition skills of the experienced surveyors – the bats are often hidden in crevices and little is visible.