Chicano money tattoo
The International Center of Photography has opened four new exhibits in its Midtown museum. A grid of photos from ICP's Zoe Strauss exhibition, assembled in this way to evoke their original installation under the I-95 in Philadelphia. In her first major museum exhibition, Zoe Strauss engages the viewer in a very intimate way that is meant to both appall and entice.
The collection of Lewis Hine photography in ICP bridges his entire career, allowing the viewer to follow his own work evolving from straight-forward documentation to a more sophisticated sense of photography as a valuable visual product.
In this exhibit, ICP has highlighted Lewis Hine's photography that explores the relationship and composition between man and machine. In a dedicated exhibition, the International Center of Photography shows Lewis Hine's photography that was part of his work with the Works Progress Administration. These stills are from the famous Abraham Zapruder home movie that documented the fateful moment of the JFK assassination.
For more information on these exhibitions, please visit the International Center of Photography website.
The Kinz, Tillou and Feigen Gallery in New York is hosting an exhibition of recent drawings by Australian-born, Brooklyn-based illustrator Edwina White [above] and altered book sculptures by Brian Dettmer [below], in concurrent solo exhibitions. The biggest privately owned island in the Bahamas is up for sale … for $55 million: Its video tour, however, is free! These magnificent photo installations will be available for viewing starting today until January 19th, 2014. The collection 10 Years comes from an installation she did in Philadelphia under an I-95 overpass where for one day every year she displayed her photographs in a grid along the columns.
His work started in the early 20th century where he focused on marginalized communities, often immigrants, wanting not only to show what needed to be changed but also what needed to be celebrated. Kennedy marked a point in photographic history that can be seen as the predecessor of today's world of Instagram and cell phone photography.
On the main floor, selections from Philadelphia photographer Zoe Strauss' 10 Years collection are featured in her first major museum presentation. As the project gained popularity, hundreds of people would gather to view her work in an otherwise underutilized part of Philly.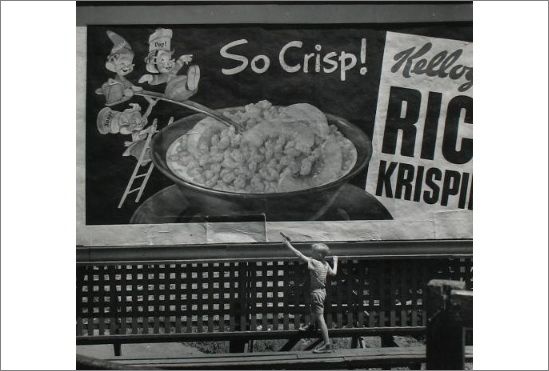 It was the first historical news event where many of the key news photographs were taken by amateur photographers or happenstance bystanders, rather than by professional photojournalists. This exhibition will overlap the 50th anniversary of the event, and it considers the role of the amateur photographer as witness to President Kennedy's tragic assassination. And while the individual images are striking, it is the totality of the epic narrative that makes the project so moving. The exhibition departs from the typical recapitulation of the historical events of the JFK assassination and is meant to be a study of popular photography and its uses, taking a single historical event as a study.
Rather than a static body of work, Zoe conceives it as a dynamic social intervention, animating public spaces and engaging directly with communities.