With the overpopulation in shelters around the country and the high numbers of euthanization (4.5 million pets a year), adopting a dog is one of the best things you can do to help this problem. Important steps to take and questions to ask yourself before taking on the responsibility of dog ownership.
Make sure everyone is on board with bringing a dog into the home and is aware of the responsibility. They may not be suited to a home with very young children, as they're not as accustomed to being around kids' high energy. Make sure you evaluate the dog when he's been out of the cage for some time and has had a walk.
It's also a responsible way to know whether you're ready to take on a new dog in your life and properly care for it.
But if you let your weaker emotions control your brain and feel sorry for the dog, you may end up adopting a dog that isn't right for you, your family, or your environment. Plus, fostering takes them out of the shelter and if you are armed with the proper information, you can help transition the dog from shelter life to home life. They may need less exercise and more health care, but the love they give in return is the reward.
Even if you decide that this particular dog isn't a match for you, he may be the perfect dog for someone else who better matches his energy level or lack thereof.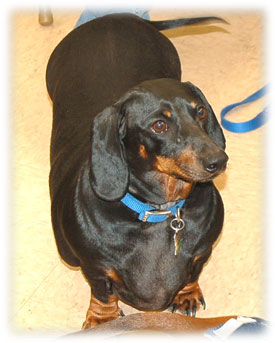 If you have a cat, fostering is a great way to test the waters to see if the cat is ready or able to live happily with a dog in the home.
Your own behavior will be a direct reflection in the dog's behavior and good dog owners should be able to provide a structured life that has rules, boundaries, and limitations.