This chart is a good fit for children who have had some success with potty-training, but who aren't quite there yet. This is a great chart for children who have more potty successes than accidents and who are close to mastering the skill.
Once upon a time, there was a little girl and a little boy that talked way too much about pee and poo. So instead of scaring the potty talk out of them, it just made me a pretty funny mom to them. Of course, I won't be so honored when they decide to share this with their friends, or worse, at school! Do a quick google search and you'll find that there are many different chart  styles and layouts from which to choose.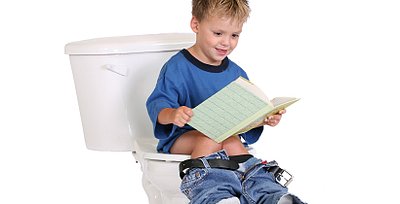 The child should be able to anticipate rewards that might take the span of an entire day to earn. Set a fresh goal with your child each day (For example, he or she might earn a special treat per every 3 stickers).
Set weekly goals for potty successes (For example, 5 completely successful days earns a special treat at the end of the week.) For every day your child remains dry, he or she should earn a sticker on the chart.
So me, in all my brilliance, decided to make up a scary story to, well, scare the crap talk out of them! My favorite style of chart to pass along to parents for potty-training has a simple, open-ended format that can be easily tailored to the goals of any family. Whenever your child has a potty success, allow him or her to place a sticker in the next consecutive box.
They will start telling stories and it never fails that one of them will tell a rendition of the story I told them. Reading and writing have always been my passions so this allows me to incorporate them with the things that mean the most to me! I don't know but it seems to be a universal truth that if you had pee or poo to any normal words, it becomes hilarious.